Pinecone 2020 Review – Is it Legit?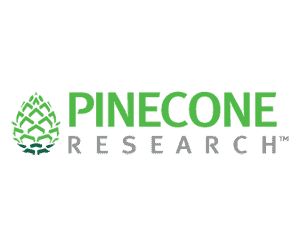 Not sure yet if Pinecone Research is a legitimate survey site?
Pinecone Research is owned and run by Nielsen, which is a reputable market research company based in New York. It is an invite-only survey service that is mainly involved with product reviews. Participants are given points after each survey, which can be converted into cash.
It is one of the highest paying survey sites and has been a leader in the industry for a long time. Unlike other paid survey sites, participating in its surveys is very easy. It only involves giving your thoughts and opinions on products then you'll be rewarded points after each completed task. These points can be redeemed for gift cards, cash and other prizes.
Read on to find more about how it works, its supported payment methods, rewards it provides, customer support and more.
What is Pinecone?

exclusive in the sense that you have to be invited to and qualify to participate.

Unlike other survey sites, participants are referred to as 'panelist'. After successfully joining the panel, you will receive surveys through emails. In some cases, it might send you products to test and review. The rates are lucrative and may range from $3- $5 for reviews and $6 for product tests. This is an impressive rate compared to other paying survey sites.

Right now, Pinecone Research is one of the hardest survey platforms to join. Instead of you requesting to become a member, its team chooses you based on various factors such as demographics, region, etc. For instance, you can be chosen because you are in a certain age group or originate from a specific region. Even though it is exclusive, it is a legitimate site that has a fast withdrawal process.

What are the pros and cons of  using Pinecone?

Pros

Pays more than most sites
Every survey is worth around $3 worth of points
Withdrawal can be made anytime
Most surveys only take around15-30 minutes
Simple and tailored surveys
Bi-weekly and quarterly sweepstakes
Loyalty is rewarded with more surveys
A quick payment process

Cons

Restrictive on membership
You can be removed from the site at any time
Outdated interface

How does Pinecone work?

Pinecone Research is an invite-only survey site. This means that you can only become a member by invitation. The survey links can appear as banner ads on unsolicited sites or can be sent by the site.

After getting the invitation and successfully joining, you will have to complete a questionnaire about your personal details. This is to ascertain whether or not you are qualified for what it is looking for. You are required to be as truthful as possible because it only chooses individuals that fit the demographics its clients want.

If you meet the requirements its team is looking for, you will be accepted to become a panelist and start receiving surveys. Although Pinecone Research is mainly involved with product and consumer-related surveys, the topic will vary. The reward program is in the form of points, which can be redeemed for cash or other gift cards.

Pinecone Research is only available in a handful of countries, including the United States, Germany, Canada and the United Kingdom. As the company continues to grow, it will likely offer its services in more countries.

Membership on Pinecone Research is only limited to one account per person and household. If an individual has multiple accounts, Pinecone Research can terminate all the accounts involved immediately. In fact, all the points accumulated in the accounts will be rendered void. Panel membership is only allowed to one individual in your household with a valid email address who has completed the profile section and filled the questionnaire.

Points are rewarded to individual members who participate in the surveys. It is important to note that the points cannot be transferred, sold or assigned to another member. To become a member, you should be 18 years and older. Pinecone Research has the full discretion to admit or deny membership to anyone for any or no reason and at any time.

How to get started with Pinecone

1. Create your account.

Getting started on Pinecone Research is straightforward.

On the signup page, you will only be asked to provide your email address, names, address, city, state, DOB and mobile number. Also, you will need to state whether there is anyone in your household involved in the featured occupations. After filling all the boxes, click 'Join Now'.

2. Verify your account.

As soon as you join the platform, you will be given a survey worth 300 points, which is equivalent to $3. This will be processed automatically and sent by cheque to verify the information you have provided. This is a security measure to ensure that the platform only has only legitimate members on the panel. This only happens in the initial pay-out. The rest of your points will accumulate normally, and you can convert them to whatever you want at any time.

3. Agree with the confidentiality terms.

At the beginning of each survey, you will be required to sign and comply with the security agreement. This means that you should keep the information that you saw in the survey confidential and not use it in any other way not prescribed by Pinecone Research.

You are prohibited from copying, printing or even downloading any information involved. In addition, you should make sure your household does not breach confidentiality.

Here are 25 ways you can make money online in 2020.

Types of surveys on Pinecone

Since Pinecone Research is a survey site, participating in surveys is the main way of getting paid.

Sometimes, Pinecone Research gives its members the opportunity to get involved in product testing. It will send you a new product that has not yet been released to the market for you to give an opinion after testing. In most cases, you will be the owner of the product after testing, which is a great way to get some new products before they even hit the market. Although product testing does not happen often, you will be notified when an opportunity arises.

Earning and rewards on Pinecone

Even though the surveys may not be as often as in other sites, Pinecone Research has one of the highest paying surveys in the industry. The minimum payment for each survey is 300 points, which is equivalent to $3. This is very worthwhile compared to other sites.

Moreover, Pinecone Research offers bi-weekly and quarterly sweepstakes to its members so you'll also get a chance to earn amazing prices once you've become a member. For instance, in the bi-weekly sweepstake, you can win $500 and total rewards of $1300. The quarterly is more lucrative, where you can get $4500 and total rewards of $18000, which is an excellent way to earn extra money. It is important to note that the rules of the sweepstake may change from time to time. For every survey you participate in, you get an entry into the contests. Therefore, the more you participate in surveys, the higher you earn and the more the chances of winning the rewarding sweepstakes.

Payment methods

On Pinecone research, you get paid in points where each point is worth around 1 cent. Some of the accepted payment methods include PayPal, prepaid Visa card, gift cards and cheque. In most cases, if you are involved with product testing, you are going to get the product itself as one of the rewards.

If you want to withdraw your money, the minimum amount is only $1. This means you can withdraw every time you finish a survey. Alternatively, you can accumulate the points to withdraw later.

Usually, the withdrawal process takes around 3-5 business days. However, if you choose to be paid through a cheque, the process may take longer.

Since Pinecone Research has only implemented the reward system recently, most people find it challenging to find how they can convert the points into cash. Take the following steps to request cash reward either by PayPal or cheque.

1. Log into your account

2. At the bottom of the page, click 'Redeem My Points' link to go to the reward catalog page

3. On the reward catalog page, click 'Featured Award' to access the cash option.

You will choose the quantity of the cash depending on your points balance then click 'Add to Cart' button to withdraw.

Customer support

Reliable customer support is an excellent feature in a survey site. Most sites provide different ways for you to contact them in case you encounter any problem. In fact, some even offer a phone number to enable you to reach them at any time.

However, Pinecone Research has only the email support method where you will get a response supposedly within 24-72 hours. This can be an issue if you need immediate help.

How does the Pinecone Research differ from other paid survey platforms?

Unlike other paying survey sites, you do not apply to participate in the surveys. Instead, it is an exclusive site, which means not everyone can join.

To become a member or panelist, you need an invitation link. Also, the points you earn can be converted into various ways such as cash, gift cards or even products. In addition, there is no limitation in terms of payment since you can withdraw as low as $1.

Conclusion

Pinecone is one of the best survey sites to work for in the industry. Apart from being the highest paying site, it also offers other lucrative rewards. On top of that, if you participate in a product review, you are allowed to keep the product. Since it mostly deals with consumer products, the surveys are very interesting and easy to execute.

Unlike other survey sites, Pinecone Research will not reveal your information to third parties. In fact, it will even erase all your personal information in their data before passing the surveys to its clients.  The only issue is that it is an exclusive survey site so you will have to wait to be invited.

FAQs

How do I redeem my points on Pinecone Research?

How much money can I make Pinecone Research?

Can I use Pinecone Research on mobile?

Does Pinecone Research have reliable customer support?

What makes Pinecone Research a well-known survey site?

Paid Surveys – A-Z Directory