Opinion Outpost 2021 Review – Read Before You Try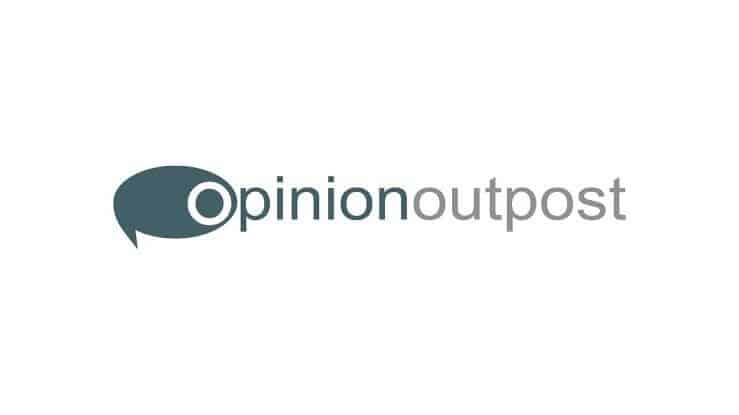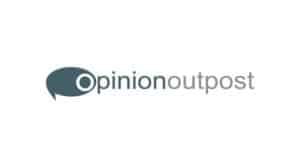 Opinion Outpost is one of the most popular paid survey websites on the internet. As with all survey companies, they generate revenue by connecting top market research companies to its members. The company is owned and operated by Dynata, which was previously known as Survey Sampling International.
Opinion Outpost was incorporated in January 2009 and now boasts over 350, 000 members. Today, the company is one of the most well-known market research companies on the internet.
Read on to find more about Opinion Outpost, how it works as well as its pros and cons.
What is Opinion Outpost?

Opinion Outpost is an online survey platform that plays as the go-between connecting people (their opinion) with businesses. The company gathers information from its members and share it with market researchers seeking to better understand their clients and customers.

Such online survey sites are one of the easiest ways to make cash online. However, they don't offer job-replacing income. Opinion Outpost offers its members rewards and cash as well as points they can redeem for gift vouchers from brands like Amazon, Alawar and PayPal. The points can also be utilized on iTunes. In return, businesses and corporations get customers' opinions which they can use to improve their services and products if needed. In addition to taking part in online surveys, you can also get the chance to test products and get paid to do so. Sometimes, you might get to keep a product you review.

What are the pros and cons of using Opinion Outpost?

Pros

Legit market research survey company with no sketchy upsells
100% free to register for an account
Allows donation to American Red Cross
Convenient rewards redemption such as PayPal, Amazon and iTunes gift cards

Cons

Outdated web portal
Time-consuming trying to qualify for surveys

How does Opinion Outpost work?

The main aim of this market research company is to collect and share customers' thoughts and opinions online then reward them for their time. The platform accepts members from the US and registration is 100% free. Just like other survey sites, when you register for Opinion Outpost and fill out your profile, you become eligible to participate in paid surveys.

Before taking any survey on the site, you'll be required to answer a set of short multiple-choice questions. According to the brand, answering these questions helps come up with a better survey taking experience for you and boosts your chances of earning more rewards.

After completing the questions, you'll be connected to a survey and the points you'll earn from it will be displayed. The survey begins with some familiar questions, including your age, income level, gender, and other basic information.

How to get started with Opinion Outpost

Getting started with Opinion is quite straightforward.

1. Set up your account.

First, you'll need to register and create an account on the website.

The site is free to sign up. It's also easy to subscribe to the company as you'll only be required to give your name and email address. You can join via social media accounts like LinkedIn and Facebook as well. No unnecessary personal information is needed to open the account and no need to give information like your credit details.

2. Confirm the registration.

After filling your basic information, Opinion Outpost will send you an email with a link to confirm your account. Upon confirmation, you'll be directed to complete the form with your date of birth and location. You will also have the option to opt for your preferred language between English and Spanish.

3. Once you're done filling out a bit of information, you'll be offered a welcome survey.

Keep in mind that this is designed to help determine the type of surveys you will be given to complete so ensure you keep your answers as accurate and honest as possible. You will earn 5 ($0.50) points after completing the survey. Take note that the duration of the welcome survey may be longer depending on your answers.

4. Explore your dashboard.

After filling out the necessary information, you will have access to your Opinion Outpost dashboard. From the dashboard, you can access your accumulated points and links to your data. The board appears like a homepage where you can search for available surveys. You should click on the 'Take a Survey' button for you to access any available survey.

5. Start taking surveys.

Now that you have access to the dashboard, you can start participating in surveys of your choice. You may not have to log-in to check for any available surveys as Opinion Outpost will be sending you emails in case a survey becomes available. Be sure to take your time when it comes to taking surveys. If Opinion Outpost notices any inconsistency in your answers, then your account can be suspended.

6. Cash-out.

You'll need at least 30 Opinion Points, which translates to $3, in order to cash out. You can trade your points for a gift card or make a direct deposit to your PayPal account.  Note that for you to perform a cash-out to your PayPal, you need at least 100 points or $10. While it might take a few days to receive your rewards, you should receive the PayPal deposit within a few minutes.

7. Participate in draws.

Sometimes, you'll find that Opinion will reward you with points as well as an entry to some sweepstakes upon the completion of some surveys. Often, it includes quarterly drawings that include cash rewards of up to $10,000.

Here are an additional 25 ways you can make money online in 2021.

Types of surveys on Opinion Outpost

Market and product surveys – These surveys are designed to help a business understand its customers, their wants and needs.
Human resource and employee surveys – These surveys help a business determine employee engagement and satisfaction.
Events and conference surveys – Event and conference surveys are used to express how well a certain event or conference was received by its audience.
Net promoter score surveys – The purpose of these surveys is to find out how likely you as a customer or client is to refer a certain business to a friend.
Customer satisfaction surveys – These surveys are aimed at gauging how clients and customers feel about a particular service, product or business activity.

Earning and rewards on Opinion Outpost

Opinion Outpost rewards you with $1 for every 10 points you earn. In simpler words, 1 point translates to 0.10 cents, which implies that you need to gain 100 points to hit $10. It also gives you $1 when you refer its website to someone. All that is required of you is to share a link to your friends or family members and get them to sign up.

One of the most exciting things about Opinion Outpost is probably its rewards, which are specific to something you're always looking for.

1. Cash

You can use the PayPal account redemption method to get cash into your account. It's a safer and quicker method than getting a check. One thing that makes Opinion Outpost stand out from other survey companies is its minimum amount to redeem your cash, which stands at $10 translating to 100 points.

2. Gift cards

As an Opinion Outpost member, you'll have the option to redeem your points to get some iTunes and Amazon gift cards, which are now so popular among online users. Again, all you need is 50 points which will be equal to $5 to request your gift card. Also, you can opt to donate some of your points to the American Red Cross, as the brand has a partnership with Opinion Outpost.

3. Alawar games credits

If you're a fan of Alawar's casual online games such as Farm Frenzy 4, you can opt to redeem your points for game credits. For example, if you accumulate 30 Opinion Outpost credits, you can get one Alawar PC Game Online Gift ID. With more than 250 games to choose from, remember that you should not use too much of your time playing games.

4. Prize draw

Opinion Outpost also gives you a chance to win a huge chunk of money. The company includes a $10, 000 prize each quarter and offers it to a lucky winner. It allows you to enter your name into the quarterly prize draw each time you complete a survey. So the more surveys you participate in, the more your chances of securing that $10,000.

Payment methods

Opinion Outpost only supports PayPal as its only payment method. If you don't wish to redeem your points and have your cash sent to your PayPal account, then you can opt to redeem them for Amazon and iTunes gift cards.

Customer support

If you encounter any issues on Opinion Outpost, you can reach out to support via a few different channels.

Self-help FAQs – If you have some common problems with your account Opinion Outpost, check out the dedicated FAQs section where you can find answers to some of your common problems.
Phone support – If you would wish to talk to a real agent, phone support is also available via the number provided on the website. It's worth noting that Opinion Outpost is one of the few survey websites that offer customer support via phone.
Online help request – Finally, if you don't feel like going through the FAQs or picking up your phone, you can choose to submit a support request right from your account.

How does Opinion Outpost differ from other paid survey platforms?

Opinion Outpost differs from other platforms in several ways. First, the platform is easy to use, allowing you to make money on the couch, in between classes or anywhere else as long as you have a good internet connection.

The platform is also safe, making it one of the most reputable brands in the industry. It allows you to earn cash as well as rewards without disclosing much personal information, keeping everything private and secure. The platform does also not require your credit card details.

Unlike other paid survey platforms, Opinion Outpost is also fast. You'll earn points for every survey you participate in and complete. You can then turn your points into gift cards or money and get yourself or a loved one something he/she loves. With the platform's low minimum redemption level, you can rest assured that you will be able to claim your rewards in no time.

Conclusion

If you want to start taking online surveys and are looking for a reliable option, then Opinion Outpost is a great choice.

There are numerous good reasons to try the platform, For example, the site is free to register and has a low minimum redemption rate. The platform also has a relatively high qualification rate as well as multiple survey choices on a variety of topics. Moreover, Opinion Outpost's reward system is excellent and it offers some additional ways to earn extra cash. Finally, payments by the platform are swift and instantly transferred. However, the company needs to make some improvements, like developing a mobile app and solve some few technical and account issues. Overall, the platform is worth a try. It has a good rating within the paid survey industry.

FAQs

Is Opinion Outpost a legit platform?

Can I make money on Opinion Outpost?

Is Opinion Outpost secure?

Can I ask my friends to join Opinion Outpost?

Paid Surveys – A-Z Directory