iPoll Review 2021 – Read Before You Try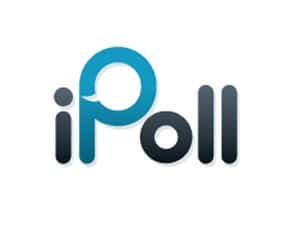 Are you looking for a reliable paid survey site?
iPoll, which was formerly called Survey Head, is a market research company that rewards members for completing online surveys.
The surveys on this platform will take you anywhere from 5 to 35 minutes to complete. Unlike a majority of other paid survey platforms, iPoll pays its members in cash instead of using a point system. Also, unlike other survey platforms, iPoll is mostly mobile-centered. This means that members can take part in surveys using their mobile devices. It is good to note that just like other survey sites, you won't earn millions of dollars in participating in these surveys, however, iPoll is a great avenue for complementing your income.
Read on to learn more about iPoll, how it works as well as its pros and cons.
What is iPoll?

iPoll, formerly known as Survey Head, was launched in 2008 but as of 2016, the platform has been owned and operated by Survey Sampling International, LLC. It prides itself as a premier global provider of data collection and market research to offer solutions and technology to drive business success. According to its official website, iPoll.com, it is said to be a mobile and online community where your unique perspective is your gain.

In exchange for your time, you can choose to redeem your cash for a couple of rewards, including PayPal and Amazon as well as Apple gift cards. The platform will pay you for your opinion on the services or things you use every day as well as the products you use.

What are the pros and cons of using iPoll?

Pros

Free of charge to become an iPoll member
You'll be given a time estimate before starting any survey
The mobile app is sleek and user-friendly
You can choose gift cards or PayPal
The amount you can earn per survey is shown before you start the survey
Aside from surveys, iPoll offers other ways for its members to earn rewards

Cons

Some members have complained that their accounts were closed for no reason
It can take up to four weeks to get your payment
There have been complaints that the mobile app freezes or crashes occasionally

How does iPoll work?

Just like other paid survey sites, iPoll is utilized by two groups of people. The first group consists of people like you who are looking for a way to make some additional income online. The other group is made up of businesses and brands that want iPoll to do some market research for them. For these businesses and brands, iPoll presents them with the opportunity to get good results and data when it comes to their market research needs. iPoll also ensures that the surveys are answered by the right members who qualify for them and it does this by checking their profiles.

During registration, you'll be asked to give details about yourself such as your email address, name, interests, income level, and other demographics. These are designed to help iPoll match the best surveys to your lifestyle as well as your interests.

Once you sign up, you'll need to answer a few questions about yourself, your preferences and experience then you'll be ready to start taking surveys. iPoll gives you the chance to register through its website or its smartphone app. You can also sign up using your social media accounts.

The surveys on iPoll want to get feedback from you on a number of topics. By doing surveys, you'll earn cash that will be credited to your account. Completing surveys is the main option you'll have to make some money on this platform but you can also take part in other activities. Typically, this platform will pay you anywhere from $0.50 and $2 per survey, depending on its length. That amount is far from enough to get you rich, but it's a pretty standard amount of compensation.

You can also earn money via missions. These tend to pay more as they can sometimes get up to $15. They, however, take more time to complete and are comparatively rare.

Each activity you take part in on this platform is worth a certain amount of dollars. iPoll pays in US dollars and doesn't use a point system as is the case with most paid survey sites. Once you accumulate $25 in your account, you can redeem an Amazon voucher or an iTunes gift code. You need to complete surveys worth $50 to request payment via PayPal.

How to get started with iPoll 

Signing up to become an iPoll ember is quick and easy.

1. Create your account.

First, you'll need to register and create an account on the mobile application or on the website.

The iPoll site is entirely free to sign up. Creating an account is hassle-free as you're only required to provide your name and email address. You can also sign up via your social media accounts such as Twitter, LinkedIn, and Facebook. iPoll doesn't ask for any unnecessary personal information during registration, so this part should not take long to complete.

Registering on the app will take you just a few seconds since it will only ask you to agree to its terms of service and you can access your dashboard.

2. Confirm your email address.

Once you're done with filling your name and email address, click on the signup option and iPoll will send you an email with a link to confirm your email address.

Upon confirmation, you'll be directed to fill your date of birth and location. You will also have the option to opt for your preferred language between English and Spanish.

3. Complete your profile.

Once you're done filling out a bit of information, you can immediately view your dashboard. Here, you'll need to create a profile in order to start getting surveys. This needs to be done to start getting surveys as the brands sending you surveys will need to know more about you. This process should take you just a few minutes to complete.

This process is also designed to determine the survey you'll be asked to complete so ensure you fill it as honestly as possible so that you'll be asked to take part in surveys that will be suitable for you.

4. Check your dashboard.

After you're done filling your profile, you will have access to your iPoll dashboard.

From your dashboard, you can see information like your total earnings, available surveys and more. The amount you'll earn and the duration it will take to complete it are displayed right beside the survey. You need to click the 'Start Survey' button to start answering a survey.

5. Start taking surveys.

Now that you can see all available surveys right from your dashboard, you can start taking part in surveys that you deem suitable for you. iPoll will regularly send you invites via email when a survey becomes available. Make sure you take your time when completing these surveys and not just give random answers. Any inconsistency in your answers may lead to the closure of your account.

6. Cash-out.

A balance of at least $25 is required for you to cash out. You can trade your points for an Amazon or Apple gift card or direct deposit to your PayPal account.  Note that for you to perform a cash-out to your PayPal account, you need at least $50 in your iPoll account. Be mindful that the payments take 3-4 weeks to arrive though.

7. Participate in missions.

These are small tasks and surveys which iPoll offers based on your location. These include fun tasks like taking pictures, testing products and visiting stores.

These missions can pay you $5 to $15, so make sure you enable GPS location on your phone.

Here are 25 ways you can make money online in 2021.

Types of surveys on iPoll 

iPoll offers its members the chance to participate in surveys via its website and also via its mobile apps. The surveys feature a wide range of topics but their aim is to give businesses or brands insights on how their products or services are received by customers. As such, the surveys on this platform can differ in a number of ways. They cover the following:

Customer satisfaction surveys – These surveys will gauge how customers like you think and feel about a certain service, product or business activity.
Market and product surveys – These surveys help businesses know more about the needs and wants of their customers.
Net promoter score surveys – These surveys help businesses find out how likely their customers will refer their products and services to other people.
Events and conference surveys – These surveys help businesses measure how well their events were received by their customers and target audience.
Human resource and employee surveys – These surveys determine the employee engagement and satisfaction of businesses.

Earning and rewards on iPoll 

You receive a $5 bonus for signing up on the platform and you can complete surveys on iPoll from anywhere and anytime. The amount you earn from a survey can range from $0.50 to around $3, as it all depends on a couple of factors. So, if you manage to complete at least 5 surveys for a week each at $3, then you can earn $15 in just a week, but that's assuming that you're eligible for all those surveys.

If you don't mind leaving the house, then you can complete iPoll's missions via the phone app and by being at a specific retail location. A good example is completing the platform's most popular missions, the 'New Item Scavenger Hunts,' which has an earning potential ranging from $0.50 up to $100 daily.

You can always redeem your earnings and get them in hard cash. You can use your PayPal account redemption method and have your money sent into your account. The minimum payment threshold requirement for withdrawal via PayPal is $50, according to iPoll's terms.

As an iPoll member, you'll have the option to redeem your rewards to get some Apple, iTunes, and Amazon gift cards, which are the most popular among online users. You can choose any of these gift cards when you have a minimum balance of $25.

Payment methods

iPoll Survey supports PayPal as its only method of payment.

If you don't wish to receive your money as cash to your PayPal account, then you can choose to redeem it for iTunes or Amazon gift cards.

Customer support

One issue with the iPoll desktop version site is that it is not well thought of. The site looks pretty good but some important sections aren't as apparent as they should be. A good example is the Contact Us section. It is placed down on the bottom of the site. Once you click on it, you'll then be taken to its contact page.

From here, you`ll find a toll free number that you can use to reach out to iPoll's customer support as well as a 'Submit A Question' button that you can click to email them. The issue is that the button doesn't seem to function; tt doesn't actually redirect you to a contact form.

A look at iPoll`s Facebook account shows that it has been inactive for a while, which is not a good sign.

So if you're wondering whether you can get customer support, the answer is yes, but that can only be through the telephone.

How does iPoll differ from other paid survey sites?

Unlike a majority of other paid survey platforms that usually use a point system, iPoll pays its members in US dollars. Every survey on the platform shows the amount you'll earn from it and once you complete it, the amount gets credited to your account.

Apart from surveys, iPoll also provides its members with another unique way of earning money on the platform. Members can take part in Missions, which are small tasks that they are asked to compete based on their location. These tasks are quite fun and these can include taking pictures, testing some products as well as visiting some retail stores.

Another major thing that sets iPoll Survey from the rest of the paid survey sites is its mobile application. The design is simple and the app runs well.

Some people are wary of sharing information out to paid survey sites, especially if they are not so familiar with them. That's because they don't know what the site intends to do with that information. Similar to other paid survey sites, iPoll Survey does require information during registration such as your full name, phone number, email address, physical address, date of birth and occupation.

iPoll does ask for other information that can be deemed as more personal. It only asks specific information about you so it can determine what surveys you would qualify to participate in, but some people might feel uncomfortable sharing this kind of information. Some of the information you might be asked to prove includes your political views, religious beliefs, sexual orientation, and any medical condition. If you provide this information, it means you give consent for it to be transferred to the United States for storage and processing.

iPoll might also disclose some of this information to third parties. These might include your income, age, employment status and people residing in your household. Although it can be daunting to share some of this information online, there have yet to be reports of spam emails or personally identifying information shared with third parties.

Conclusion

If you wish to start taking online surveys and are on the hunt for a reliable paid survey platform, then iPoll Survey could be a great choice.

There are several good reasons why you should try this platform, For example, signing up for an account is free. The platform also has a relatively high qualification rate as well as multiple survey choices on a variety of topics. Also, its reward system is excellent as it pays in US dollars and not through a points system as used by a majority of other platforms.

However, the company needs to make some improvements like improving its customer support and solve some technical and account issues within its website. Overall, iPoll is worth a try.

FAQs

Is iPoll a legit platform?

Can I make money on iPoll?

Is iPoll safe and secure?

Can I cash out my earnings via PayPal?

Paid Surveys – A-Z Directory