BzzAgent 2021 Review – Read Before You Try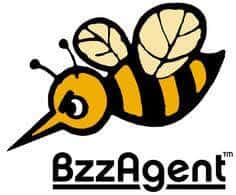 Do you want to create an account on BzzAgent to earn some money online?
The world of internet rewarding websites is huge and provides innumerable options through which people can get free products, gift cards as well as real cash. The best option for you will vary according to your needs, but you need to make sure that you choose a legitimate paid survey site and not a scam.
As an opinion-based advertising and service marketing platform, BzzAgent is a community that rates services and products through surveys. The platform has been in operation since 2002 and it provides brands with consumer market research in exchange for its free full-size products. BzzAgents members are given products to test out and are asked for their opinion by reviewing them and spreading the word on how they feel about the product. They then get to keep these products.
Read on to learn more about BzzAgent, how it operates as well as its pros and cons.
What is BzzAgent?

BzzAgent is a market research platform that rewards its members for testing products and participating in surveys. The site is registered as BzzAgent, Inc., and advertises itself as 'a community of everyday influencers, real everyday individuals who love sharing their experiences about products with brands.' It is based in Boston, USA and was founded in 2001.

The company will find products or services that its members like and create an opportunity for them to experience them. So it is simply a platform where you are required to test products and services then share the experience. BzzAgent members provide brands with consumer market research and get full-size products in return. The company is available to anyone located in the UK, Canada, and the United States.

What are the pros and cons of using BzzAgent?

Pros

Joining the panel is free of charge
You get the opportunity to sample products from some well-known brands
You get to keep the product you test
Its customer support team is proactive and quite responsive
It is exciting thanks to its easy to use website

Cons

You need to leverage social media to benefit from the platform
It can take a while to match with suitable products on the site
Some members have complained of lower quality before, while others complain that they don't get many product testing offers
The platform does not pay you in cash

How does BzzAgent work?

BzzAgent takes advantage of the robustness of sharing and customer's word of mouth to push and market products and services on behalf of companies and brands. Becoming a member is free – as a legitimate site should never ask you to pay any amount of money to join or participate.

During registration, you'll be asked to provide your details such as your name, income level, address and interest among other demographics. This is aimed to help BzzAgent match the best products to you, your lifestyle as well as your interests.

BzzAgents members carry out various activities that boost their status of BzzScore on the platform. These activities include linking their BzzAgent accounts to their social media accounts and then promoting the specific product. BzzAgent will send a kit to a member's address, which will include a full-sample product that matches their BzzAgent profile, coupons, product samples as well as literature on the product.

Something you're going to love about this platform is that you get to keep the product. And the more active you are on the site and the more you share about your experiences through your social media accounts, the more high-quality product you will get to keep.

As your BzzScore grows, so does your status on the site. You start as a Solitary bee and climb to Tier 6 better known as Sweet Bee status based on your level of activity. As a member, you can increase your BzzScore by regularly writing product reviews as well as uploading photos and videos of the product to your social media accounts.

BzzAgent does not just need its members to post the products they are reviewing on these social platforms, as the quality of the post plays a big role as well. BzzAgent aims to generate a meaningful conversation around the product and services it markets on behalf of its clients. In this respect, the platform encourages its members to share their thoughts opinions and criticisms on the service or product they are reviewing.  There are tons of product members can try, depending on how much they are comfortable using or talking to their friends about them. They range from pet food to toys and more. You may be asked to try products like coffee creamers, electric clippers and a rechargeable electric toothbrush with Bluetooth connectivity, just to name a few.

Apart from providing an online review, BzzAgent also requires its members to come up with 'BzzReports' which give more details on how they shared the product story with other people such as friends and family. It wants the members to 'Bzz' about the service or product, whether online or in person.

Keep in mind that this review platform is also a survey site, and it occasionally invites its members to take part in short online surveys that help them earn 'Bzz points.' They can then exchange these points on MyPoints.com for gift card rewards or PayPal cash.

How to get started with BzzAgent

1. Register for a BzzAgent account.

You need to be 18 years or older to become a BzzAgent member. The platform decides on the members who are fit to take part in a certain program or campaign.

First, you'll need to sign up and create an account on the BzzAgent website.

The site is free to sign up. It's also easy to subscribe to the company newsletter as you will only be required to give your name and email address. You can join via your social media accounts such as your Facebook account. BzzAgent will not need you to give any unnecessary information and that's why the registration process is quick.

2. Complete your profile.

 

Once you are done with the first step, you'll then be taken to the main registration form when you will be required to give basic contact information and then you will be asked to connect additional social media accounts (optional) as channels for you to create and share your content on. You can choose to connect Twitter, Instagram, Pinterest as well as your blog page if you want to get a wider reach.

3. Confirm your BzzAgent account.

After providing your contact information, you will receive an email with a link to confirm your account.

4. Answer some questions.

Once you're done filling out a bit of your contact information, you'll be asked questions to help BzzAgent determine what niche or demographic you qualify for. As the platform wants to target only the ideal members for each activity, you have to disclose what you post about to ensure the offer is relevant. For example, a fitness blogger might not be the best at marketing power tools.

5. Wait for invites.

After providing all the details required of you by BzzAgent, you will now have to wait to receive invites to participate in promotions and campaigns via your email. These come in the form of 'opportunities' and BzzAgent sends them to your email in case you are eligible for a specific one. The email will include details about the product you will be testing, how to claim it as well as a link to claim it.

6. Start participating in campaigns.

Now that you are done setting up your profile and you are already receiving invites via your email, then it's time to start participating in campaigns that suit you best. As all campaigns you might be eligible for will come through your email, you might not need to keep logging in to your account to check if any are available. There is a link in the account that will take you to the site where you can access all the details and all that is required of you in that particular task.

7. Take surveys.

The platform will also invite you to take part in quick online survey opportunities where you can extra points and rewards. The platform ensures that it matches you with suitable surveys so that you'll be excited to take part in them.

8. Collect points or free products.

Your participation in these surveys doesn't go unrewarded. You may receive MyPoints or free products in exchange for your participation in the surveys. Every time your report is approved, you earn 50 points that you can redeem on MyPoints.com.

Here are 25 ways you can make money online in 2021.

Types of surveys on BzzAgent

BzzAgent Surveys – Aside from being able to engage with people by asking numerous questions, posting videos, well-thought reviews, stories, fun and much more, you'll also get surveys based on the services and product you are more interested in via email as well as social media, which can include messages on your Facebook account or Instagram handle. When you are successfully done with your BzzAgent's registration, you'll be offered a survey via email and you'll be expected to complete it truthfully to qualify for another campaign.
Bzz Prize Draw – You can earn some bucks by participating in draws or by entering in some of the contests on the platform. This privilege is given by the platform to its members for taking part in quantity and quality marketing campaigns. As a member, you might get access to high-quality products, campaign previews, hand-out packages or campaign pre-registration.

Earning and rewards on BzzAgent

BzzAgent is a consumer testing platform. The reward itself is usually the product you receive for your review and the points you can redeem on MyPoints, which is a separate reward platform. When you get a product, you will also receive instructions on what is required of you. This can include tasks like posting product reviews, photos or videos on your social media accounts. Once you're done with these tasks, you'll get BzzScore. This score includes six tiers and will rise based on the number of tasks you complete.

With a higher BzzScore, you'll be able to get more product testing opportunities. You can make your score high by responding to product testing requests and taking part in several activities. There are also a couple of other options you have to help build your BzzScore such as completing your profile, linking your social media accounts as well as achieving some milestones like 5th blog post, 5th shared tweet and more.

That is not all you can get from BzzAgent. It has some surveys available which can reward you with points that can be redeemed on MyPoints.com. The site uses a system that enables you to redeem your accumulated points for gift cards. It has partnerships with some of the well-known retailers including Walmart, Amazon, Kohl's, JCPenney and Home Depot among others.

Payment methods

BzzAgents survey doesn't feature any payment methods on the site. That's because the platform doesn't have a cash reward system. After all, its members are rewarded with the products they review.

Members can only use a payment method when they redeem their points on MyPoints.com and choose to send their money via PayPal.

Customer support

Before you settle on any online survey platform, you might have questions that you will need to be answered. You might have issues with your account as well that you may want them to be resolved. So a reliable survey platform should include an effective customer support section for attending to any questions that its members will have. The ideal online survey platform offers support via a combination of self-help resources as well as contact-help channels. Fortunately, BzzAgent does the same.

For self-help support, the platform offers some support articles coupled with a FAQs section on its website. These can answer a majority of the questions that its members might have, including questions about the registration process, campaigns and invites, surveys and campaign activities among others.

If ever you think the self-help resources on the site are limited, you may be forced to contact a customer support representative of BzzAgent. Email support is supported in such a case. You can send an email to the platform directly from your inbox using its email address as listed on the websites, which is [email protected].

How does BzzAgent differ from other paid survey sites?

Unlike most of the online survey sites, BzzAgent is more of a product testing panel where members are asked to test products and give feedback and opinions about them. On most paid survey sites, members take part in surveys, earn points and then redeem those points for hard cash or gift cards. However, that's not the case with BzzAgent. It gives members products to test and review, and they get to keep those products as a reward.

BzzAgent does include a paid survey part though. In this section, members participate in surveys about certain products and services and earn points, which they can then redeem for gift cards.

Conclusion

It is good to know that BzzAgent is a legitimate, trustworthy survey platform that provides excellent, free products to its members in exchange for their honest opinions and some form of social media marketing. So don't expect to make lots of money with this platform. Instead, it will generously pay you with high-quality physical items and products. If you complete its surveys, you can gather your MyPoints score and redeem them for cash via PayPal.

If you don't want to make a lot of cash, but wish to find a way to get excellent products for free, and have some fun while at it, BzzAgent may just be the right option for you. The platform is an active, up-to-date site that is definitely worth the shot. Visit its site now and create an account to get started.

FAQs

Is BzzAgent Survey a legit platform?

Can I make money on BzzAgent?

Is BzzAgent free to join?

Can I ask my friends to join BzzAgent?

Paid Surveys – A-Z Directory