Branded Surveys 2021 Review – Over 2 Million Users!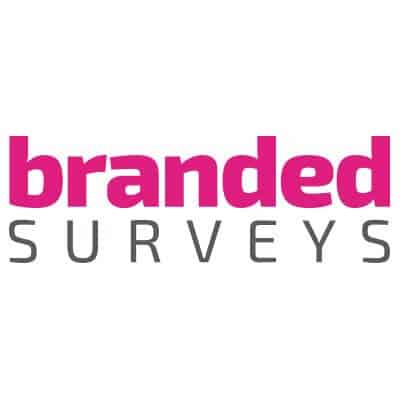 Are you looking for a way to earn extra cash online?
Branded Surveys is one of the best online survey sites that send fast payments to its users. One of the biggest concerns with market research companies is not keeping their end of the bargain. Some sites promise their members lucrative cash rewards but end up not paying them even after they have participated in surveys.
Branded Surveys aims to make its surveys as accessible, convenient and as easy as possible. Participants earn points that they can redeem for cash or gift cards.
Read on to find out what Branded Surveys is, how it works, what type of rewards it offers and whether it is worth investing your time.
What is Branded Surveys?

Branded Research Inc. is a famous market research company that was established in 2012 and claims to have over 2 million users globally. Initially, it was known as Mintvine but later rebranded in 2017. It is one of the oldest market research companies that have proven to be reliable and trustworthy.

Members are given the opportunity to participate in online surveys and trial offers to earn points. However, to get the rewards, you have to accumulate up to 1,000 points, which is the minimum amount of points that can be redeemed. These points can be redeemed through a wide range of gift cards or cash.

What are the pros and cons of using Branded Surveys?

Pros

Quality and variety of surveys available
A wide variety of gift cards
High paying surveys
Earns points even after being disqualified
Modern and intuitive interface

Cons

Frequent disqualifications
Available only for people in the US, the UK and Canada

How does Branded Surveys work?

Branded Surveys is a paid survey platform that enables people to participate in surveys for companies and brands that rely on consumer insights to develop their products and services. Unlike on other survey sites, the registration process is straightforward. You can either sign up through Facebook or create a new account on the site by providing your details such as name, gender, country of origin and a password.

In the signup process, you will have to complete a variety of questionnaires about yourself. Some of the things that you will be asked to provide include your age, ethnicity, occupation, household, children, etc. These questions enable the company to match you with suitable surveys. In addition, if you complete all the questions, you will be awarded 50 points, which help to increase your overall points. After completing this process, you will be directed to a dashboard that shows the number of surveys you are eligible to participate in and the number of points earned from each survey.

However, there are certain things you should know. For instance, sometimes, you may not qualify to participate in specific surveys because your profile does not match with what they are looking for. In some cases, you will be asked to answer further questions to determine your eligibility. Also, some surveys may require a certain number of participants and you may be locked out if they achieve the number. Nonetheless, you can move on to the next available survey if this happens.

Apart from the regular surveys, Branded Surveys offers its members other earning opportunities such as product reviews. The good part is that the company uses a survey matching engine to match members with the right surveys and polls. This engine relies on the demographic information you provide when creating your profile.

Anyone who is at least 13 years can join the Branded Surveys platform. The only thing you need is an email and a device that connects to the internet. On the downside, Branded Surveys services are only available to people in the United States, the United Kingdom and Canada.

How to get started with Branded Surveys

1. Create an account.

The first step to join the Branded Surveys community is to register as a user. This process is free and straightforward, where you will only need to provide your details, create a password and accept the terms of service. Alternatively, you can sign up with your Facebook account. The registration page has an understandable and intuitive interface. Other sites have a very complicated interface that is difficult to navigate.

2. Complete your profile.

After signing up, you should complete your profile, where you will earn 50 points for your effort. The process involves a broad set of questions that will only take 5 minutes.

3. Start taking surveys.

Once you have completed your profile, you will receive survey invitations that match the information you have provided. Although most surveys take around 10 to 20 minutes, they are worth around 100 points.

Since most companies require specific characteristics, you will need to answer some pre-qualification questions to determine your eligibility. If you do not match what they are looking for, you can be disqualified even before finishing answering the question, which can be very frustrating. Initially, it used to offer 6 points for those that were excluded. However, at the moment it only offers 2 or 3 and sometimes zero points.

One of the most significant issues with Branded Surveys is that it features a point system where you are supposed to accumulate the points up to a certain mark.  This means you cannot withdraw your earnings immediately after completing the survey like in other survey sites.

Here are 25 ways you can make money online in 2021.

Types of surveys on Branded Surveys

This is the most popular earning option on Branded Surveys. You will receive one or two surveys in a day. The amount you can earn for each survey will depend on its length and complexity. Branded Surveys indicate the number of points on each survey. This will enable you to choose the survey with the most points and requires less time to complete.

Although Branded Surveys offers more surveys than other sites, the rewards are very meager. Also, you will have to accumulate up to 1,000 points to claim the rewards.

Unlike on other sites, Branded Surveys holds daily polls where you can earn points just by answering some questions. Even though the polls are only worth 5 points, they only take a few seconds to complete. Also, there is no approval needed to participate in the polls. This is an excellent way to increase your overall points.

This is another easy way you to get more points on Branded Surveys. It involves participating in offers provided by its partner sites. Branded Surveys has partnered with other companies to provide more earning opportunities to its members. These offers by partners involve answering surveys, quizzes, etc. On most sites, it is referred to as the 'Offer Wall.'

Earning and rewards on Branded Surveys

Branded Surveys features a special program dubbed as the Elite program, where participants get awards for consistent participation on the platform.

There are three main types of type of badges you can get on Branded Surveys. These are Gold, Silver, and Bronze. The badge points are earned by just completing the surveys and offers. These points are only meant to level up your account rating and cannot be converted into currency.

To move from Bronze to Silver, you will need to accumulate 600 points, which you can gather with less than ten surveys. You will need to work hard to reach the Gold status, which requires 2,100 badge points.

Below is a table that indicates the various bonuses you can obtain according to your badge type.

Badge table picture (https://myroomismyoffice.com/wp-content/uploads/2017/12/badge-perks-768×314.jpg)

The Gold badge is the most sought after because of the perks it offers. For instance, you will get a 15% bonus when you complete 12 surveys in a week. Also, you get a 19% bonus on the approved points when you complete 20 surveys in 7 days.

As you get involved in more surveys on the site, you will get a chance to participate on daily, weekly and monthly leaderboards. However, only the top 50 participants are selected and rewarded the following points.

– 50 points (Daily)

– 200 points (Weekly

– 1,000 points (monthly)

If you build your account to the silver and gold badges, you will be offered 50 points when you invite your friends and families to join the platform through an affiliate link. On the downside, you will only earn the points when the person you have accumulated 600 points to earn the silver badge. Also, people below the silver badge cannot earn the points. So immediately after joining the platform, you should work hard to start receiving the referral program points.

Payment methods

After completing each survey, it will be sent to the market research company that requested it. The points indicated in the survey will remain pending. They can only be approved once the company has verified the survey.

As the points continue to accumulate, you can redeem them as cash through various payment methods which include PayPal, Dwolla or through Branded Surveys' proprietary pay system. However, you cannot redeem less than 1,000 points, which are equivalent to around $10. The payment process may take up to 3 days to complete depending on the method you choose.

If you don't want to convert the points into cash, you can convert them into various gift cards. These cards are supported by numerous stores and restaurants across the US. Some of the popular brands that have partnered with Branded Surveys include Amazon, Airbnb, Adidas, Best Buy, Chipotle, Hulu, Nike, Apple, Walmart and many more.

The best part is that you redeem the points using the two options. For instance, if you have accumulated 5,000 points, you redeem 2,000 points for $20, and the rest you can redeem for gift cards. Apart from redeeming the points you have earned for cash or gifts, you can donate them to charity organizations.

The amount of money you earn on the Branded Surveys platform depends on the number of surveys and offers you complete. In most cases, you will be offered 2 to 3 surveys in a day where you can earn up to 300 points or more. This means that you will only need to work for 3 to 4 days to reach 1000 points, which are the minimum points that can be redeemed.

Customer support

A lot of online survey sites do not have reliable customer support, which leaves their members hanging with unsolved issues. This is where Branded Surveys outdoes its competitors by providing a knowledge base page in its support section.

The knowledgebase page is compressive and can solve a lot of issues you can encounter on the platform. If you don't find the solution to the problem you are facing, you can contact the company through email. However, it is essential to note that the email method can take several days before you get a response.

Even though Branded Surveys is available on various social media platforms, it seems like its customer support team is not active on all of them. This is a huge issue because social media platforms are free platforms that could help them interact with Branded Surveys' members quickly.

How does Branded Surveys differ from other paid survey platforms?

Branded Surveys is different from other sites in many ways. First, the website can be accessed through a mobile device, which is extremely convenient. This can be a great feature if participating in surveys is your side hustle.

Another feature that separates Branded Surveys from other sites is its payment system. It has a point system where you can only redeem the points when they accumulate up to a certain level. The biggest disadvantage of this system is that you cannot redeem points after completing each survey.

Furthermore, Branded Surveys has partnered with a wide range of popular brands to give its members more earning opportunities. Thus, you can convert your points with gift cards and get products or services from its partner brands.

Conclusion

Branded Surveys is one of the most popular and reputable survey sites on the market where you can make extra money on the side. The process of joining the site is very straightforward, and anyone above 13 years old can participate.

In addition, it offers its members various ways to earn points. However, since Branded Surveys services are only available in three countries, it should consider expanding to other parts of the world to get more clients and users.

FAQs

How quickly will I get paid on Branded Surveys?

Is the payment process bureaucratic?

Why should I join Branded Surveys?

Can I participate in surveys using my mobile devices?

How and who can join Branded Surveys?

Paid Surveys – A-Z Directory