10 Best Low-Interest Loan Providers Compared in 2021
When did you last apply for a loan and what was your key consideration when deciding on the best lender? If you are like the millions of other Americans flocking financial services provision institutions every year for a cash advance, you had your eyes fixated on the interest rates.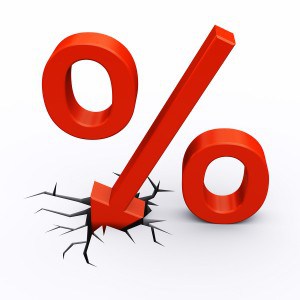 Whether you are applying for a home owner loan, mortgage, a multi-purpose personal loan or any other type of loan, it is only logical that you go after the most affordable loan. And this almost always involves sourcing for the loan service provider that not only charges the lowest interest on the credit but also imposes minimal additional loan costs. But what is a low-interest loan? Is there a standard low-interest rate that lenders must comply with?
Ideally, the financial regulatory agencies will in some cases, especially with the payday loans, only dictate a price ceiling above which interest rates must not exceed. The standard rate is then influenced by such factors as the Federal Reserve recommended rate, the forces of demand and supply as well as the competition between different lenders. This effectively means that when looking for the low-interest loan, you will have to go through the different loan packages availed by different credit providers.
We have however done all the heavy lifting, compared different lenders, and vetted the terms for their varied types of loans. In this guide, therefore, we have compiled a list of some of the most affordable loans by looking at both their interest rates and overall loan costs. We start by looking at the factors that affect the cost of a loan and criteria used to arrive at the best loans.
Note: There is more to the cost of a loan than just the highlighted interest rates. When looking for a low-interest and ultimately loan low-cost loans, consider all the different factors that influence the ultimate cost of the loan at the application stage, during repayment and at the closing stage. 
What factors affect the cost of a loan?
i. Interest rate:
Interest rates have the biggest influence on the cost of a loan. And whether fixed or variable interest, the rates are almost always negotiable. Your lender will start by assessing your creditworthiness when determining the rates where creditworthy borrowers attract lower interest rates.
ii. Fees and charges:
The fees and charges levied at the different stages of loan application and repayment will have the second most significant impact on the cost of the credit. These include origination fees, closing fees, loan application processing fees, and penalties on late and missed repayments. A low-interest lender will always strive to keep these extra charges at a minimum.
iii. Loan repayment period:
The loan repayment period will also have a near-direct impact on the cost of the loan. Note that while the longer-term interest may seem more affordable because of their relatively affordable monthly installment payments, they are often the most expensive as you pay more interest overall.
iv. The flexibility of the loan repayment:
What does the lender say about loan prepayments? If the lender allows for interest-free prepayments, you may then be able to push the cost of the loan down by making lumpsum prepayments on the loan and vice versa.
What are the pros and cons of taking up a loan?
Pros
Some carry attractively low rates at fixed interest rates
A loan helps build your credit score
Unlike venture capitalists, lenders have no interest in how you use the loan
Some of the loan interests are tax-deductible
There are both project-specific and multi-purpose loans
Cons
Most loans application processes call for lengthy paperwork
A bad, poor or lack of credit history will lock you out of most low-interest loans
Most low-interest loans must be securitized
Criteria used to rank different low-interest loans:
Interest rates
Additional fees and charges
Loan type
User experience
Loan processing wait time
Need for collateral
Customer support
Best low-interest loan types in 2019?
1. Laurel Road personal loan – Best Overall
Laurel Road is a good credit lender and their low annual interests on loans of between 8.01% and 16.30% will only apply to borrowers with a minimum credit score of 700. The actual interest rate for the loan is however highly personalized and open for discussion depending on your creditworthiness. Some of the factors that the lender hints to put into consideration when assessing this creditworthiness include your debt-to-income ratio, minimum annual income, and the amounts applied for. Here, you can borrow from $1,000 and up to $45,000 and repay these amounts in between 3 and 5 years. Of interest is the fact that the lender doesn't impose any loan application and pre-qualification charges or fees and neither do they charge for prepayments. Delayed and missed repayments, however, attract the late fees which are the lesser of 5% the monthly installment or $28.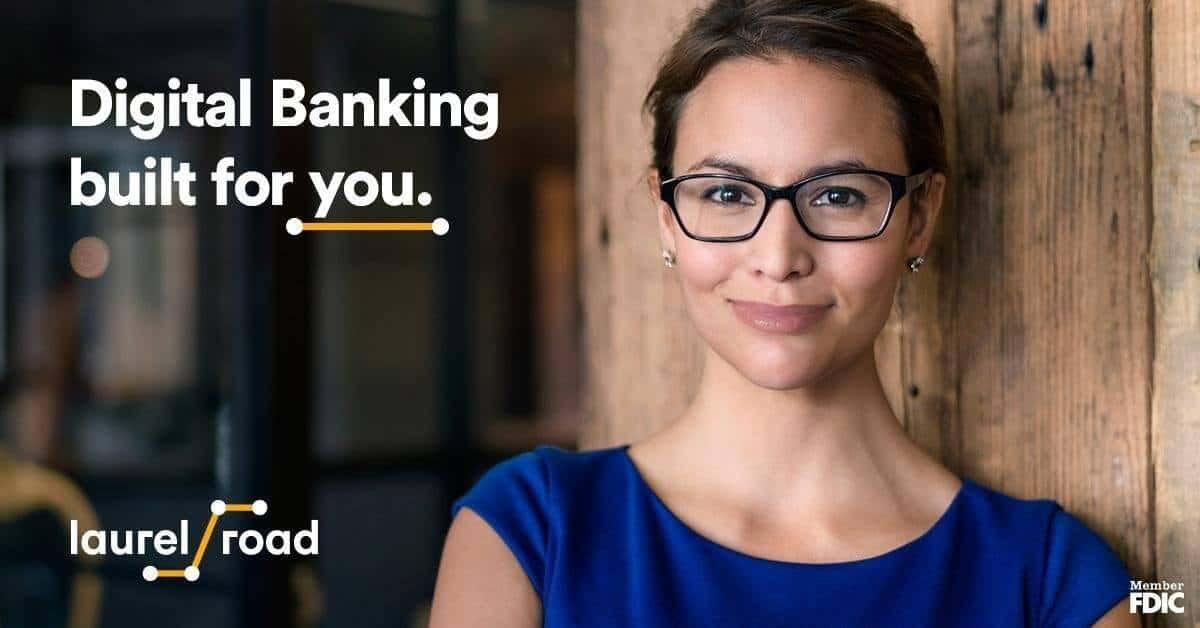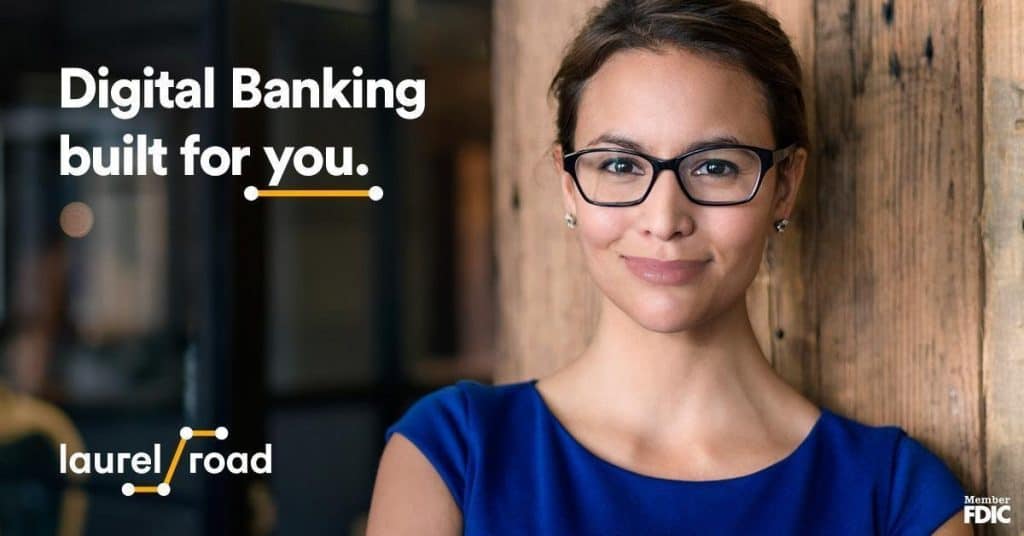 Pros:
Discounts your loan interest if you chose autopay during the loan application
Has a co-sign loan option for a joint application
Doesn't charge prepayment and origination fees
One may consider their 5 year repayment period attractive
Cons:
Their loan repayment structure is fairly rigid
Imposes penalties on late payments
2. LightStream home equity loan – Best for good credit borrowers

LightStream may easily pass as one of the most affordable and easily accessible home equity loan providers out there. Here, loan interest starts from the attractive lows of between 3.99% and 16.99% p.a. These low rates are however only available to good credit borrowers with a minimum credit score of 660. According to the lender, other factors influencing the actual interest rates include your credit history, loan amounts and repayment period as well as the chosen repayment method – autopay or invoice. At LightStream, you can apply between $5,000 and $100,000 and repay the cash advance within 2 to 7 years. And by borrowing from this lender, you get to benefit from their zero-fee policy where they don't charge origination and other loan application fees and neither do they impose penalties on late payments.


Pros:
Exposes you to some of the lowest interest rates
Has a co-signatory feature for joint loan application
Speedy and straightforward online loan application
Cons:
Will only work with good credit borrowers with a solid credit history
3. Marcus by Goldman Sachs – Best for average credit borrowers

Marcus makes it to our list of best low-interest loans because of their fairly competitive rates and terms when it comes to serving the average credit borrower. The online lender has positioned itself to serving the average borrower with a minimum credit score of 660. Here, you can apply for a multi-purpose loan of between $3,500 and $40,000 whose interest rates start from 5.99% to 28.99% p.a. You will also need to be a permanent U.S resident above 18 years with a valid bank account and SSN to qualify for a loan with the lender. These amounts must then be repaid in between 3 and 6 years. Some of the benefits of working with the lender include the fact that they don't charge loan application fees or penalize late repayments.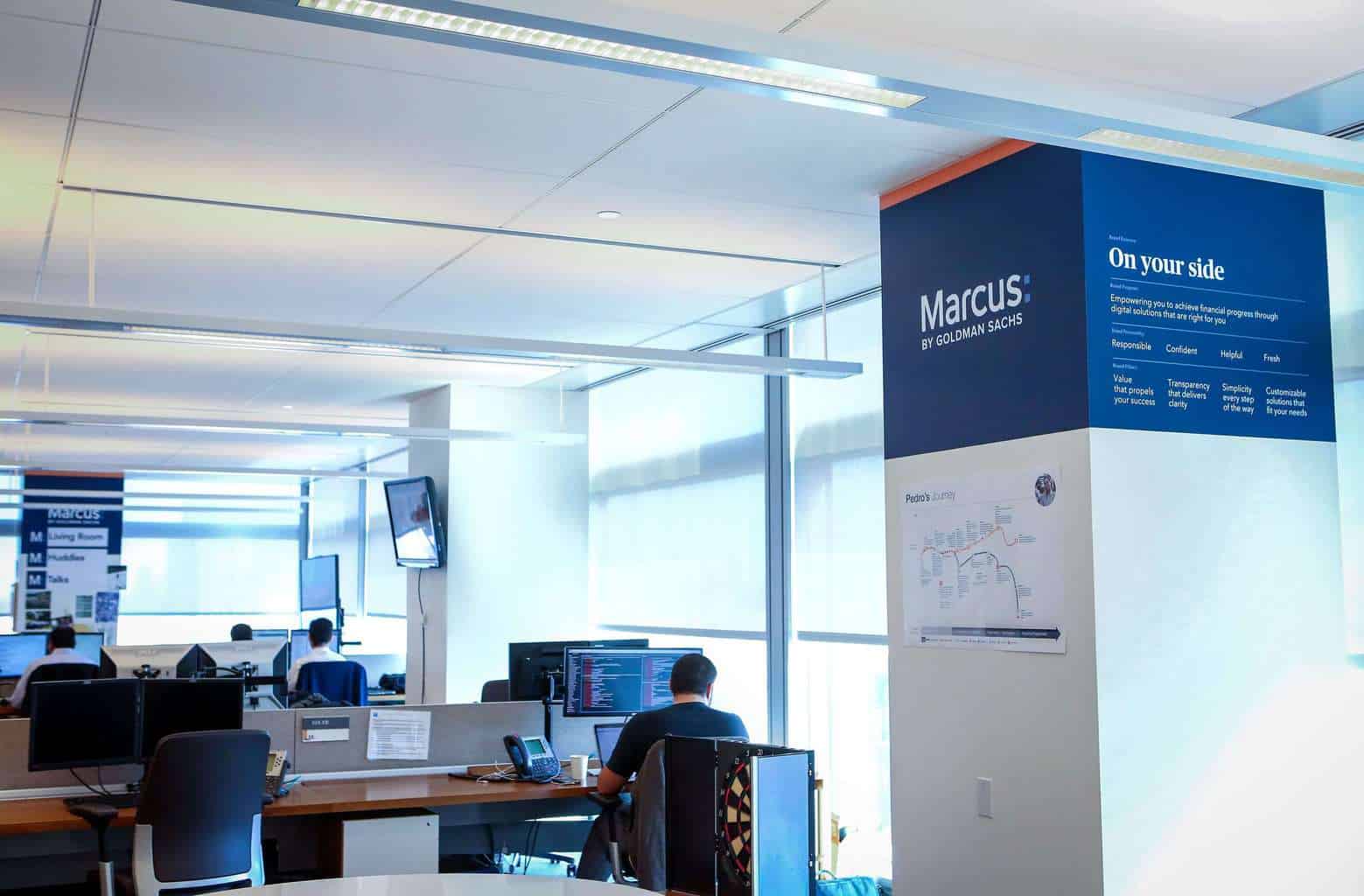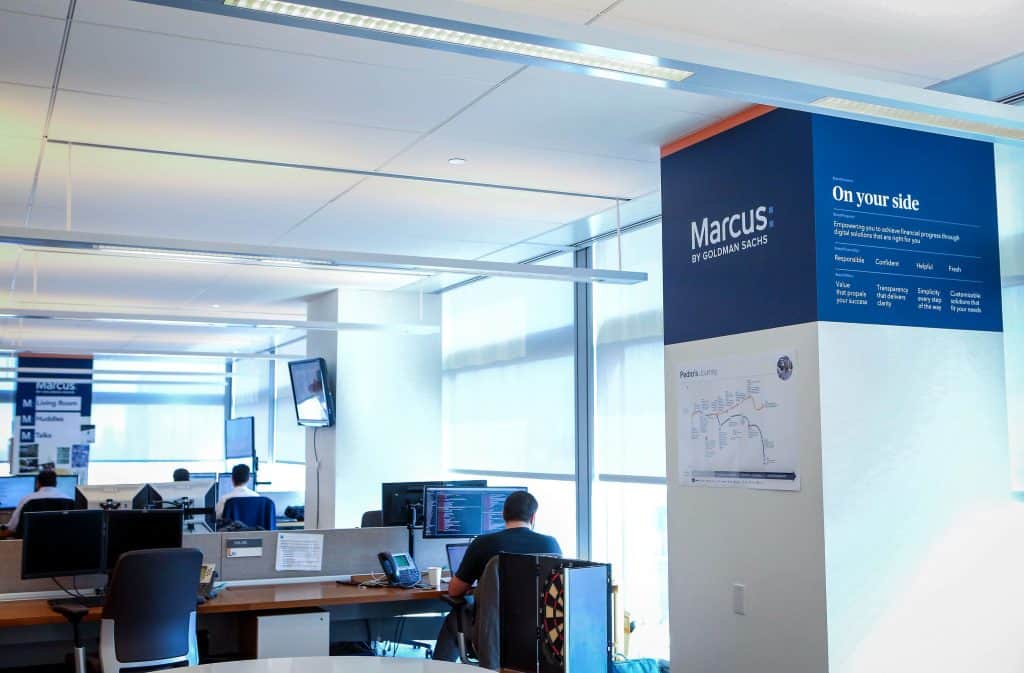 Pros:
Lender maintains flexible payment options
Fast and relatively straightforward online loan application
Charges zero pre and post-qualification fees
Cons:
Charges higher interests to the minimum credit score borrowers with a bad credit history
4. Avant – Best for bad credit borrowers

Avant is ideal for loan borrowers with troubled credit histories and poor credit scores. It will also work with low-income credit borrowers earning a minimum $20,000 per annum and advance them loans of between $2,000 and $35,000 with repayment periods of between 2 and 5 years. Note, however, that you need a minimum credit score of 580 to qualify for a loan with Avant . The interest rates start from 9.95% to 35.99% depending on such factors as your credit score and income levels, loan amounts, credit history, and debt-to-income ratio. You will, however, have to pay an administrative fee of 4.75% for every application with some state residents being subjected to a late fee of $25 as well as an unsuccessful loan application fee of $15.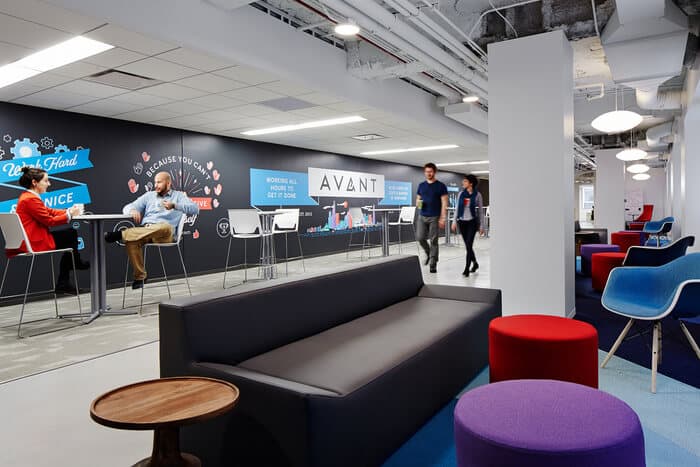 Pros:
Welcoming to poor and bad credit score borrowers
Helps you build your credit score by reporting to the credit reference bureaus
There is no loan prepayment fee
Cons:
One may consider their maximal loan interest of 35.99% uncompetitive
You may also consider their $35,000 loan limit relatively low
5. Citizens Bank personal loan – Best customer support

Citizens Bank stands out not just because of its low-interest rates on loans but because it is one of the few lenders that maintain a highly active physical and online presence. It maintains some of the lowest interest rates for their loans that range from 6.79% to 9.06% with the extended repayment periods of between 3 and 7 years. You can apply for loans of between $5,000 and $50,000 with the lender's loan processing and approval wait time averaging 3 days. You will, however, need a minimum credit score of 630 and a minimum annual income of $24,000. Some of the perks of applying for a loan here is that existing Citizens Bank clients are treated to a loyalty discount of 0.25% as well as an additional 0.25% discount if you choose autopay during loan application. Citizens bank is particularly famed for its superior customer service that they have now complemented with a smartphone app that lets you keep tabs on your loan repayments on the go.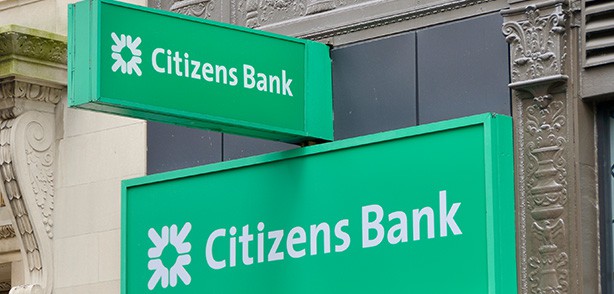 Pros:
You don't need loan collateral to access the low interests
Recently launched the co-sign option for joint-loan applicants
No origination fees and accesses you to interest-reducing discounts
Cons:
Not accessible to poor credit score borrowers
6. SoFi – Best for Low extended repayment periods

With the loan repayment periods of between 2 and 7 years, SoFi has some of the most extended loan repayment periods. But this isn't the only reason we featured the online lender on our list of best low-interest lenders. We are interested in their relatively affordable interest rates that start from 5.74% to 16.99% per annum. To apply for a loan here, you will need a minimum credit score of 680 and a minimum annual income of $50,000. You can then apply between $5,000 and $100,000 with the entire loan application process through to funding taking an average 7 days. Note that the lender doesn't charge origination of loan application processing fees and if you choose the autopay option during loan application, you will be treated to a 0.25% discount on interest.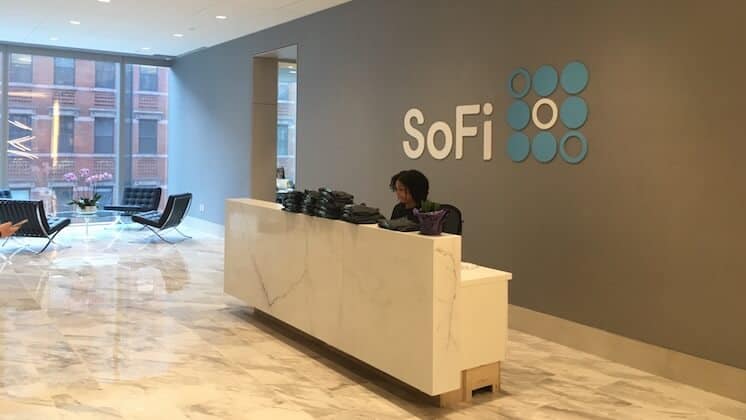 Pros:
Treats you to a free and commitment-free pre-qualification
You are exposed to an unemployment protection program
Attractive maximum loan limits
Cons:
One may consider their 7+ days funding relatively sluggish
7. TD Bank – Best for zero fee

In addition to running several physical TD Bank branches on the entire East Coast, the lender maintains one of the most dominant online presence in the country. On both platforms, the lender offers different types of loans for different purposes. The banker is especially popular for their TD Express Loan service that offers expedited loan processing service – as fast as having the funds deposited into your checking account within 2 business days. Using the TD Express Loans, you can borrow between $2,000 and $25,000 and if you go through the normal application process this upper loan limit is expanded to $50,000. In both cases, interest rates range from 6.99% to 18.99% with repayment periods of between 12 and 60 months. The most interesting factor about the different TD Bank loans is that they don't attract origination or loan processing fees. And if you choose autopay during loan application, you will be treated to a 0.25% interest rate deduction.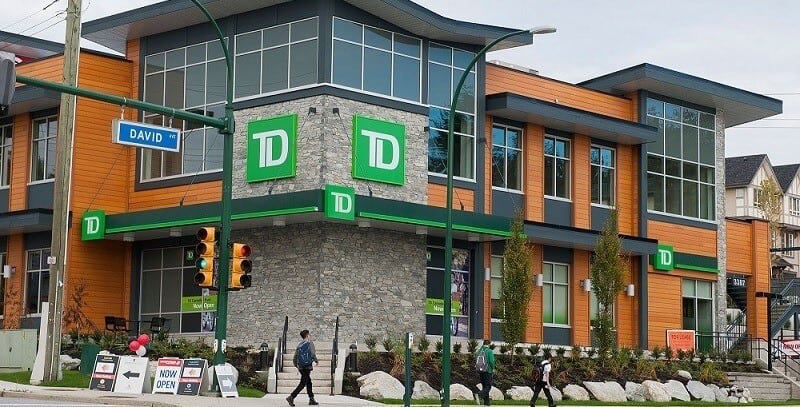 Pros:
Their TD express loan has the fastest loan processing and funding – up to 48 hours
Their loans are unsecured
Excellent customer support
Cons:
Only appeals to god credit borrowers with limits above 660
8. Citibank personal loan – Best for fixed rates

Citi Bank features on this list of low-interest loan service providers not just because of the competitive caps on their rates but also because these rates are fixed. Interest rates for multi-purpose personal loans start from 7.99% and top at an attractive 17.99%. And they are fixed. The application for the loans is either online or over the phone, and you can borrow between $2,000 and $50,000. If approved, you will then have between 1 and 5 years to complete the repayments. If you apply online, the maximum you can apply is $30, 000 but you will need to call the bank or present yourself at one of their over 700 branches strewn all over the country to apply anything above these amounts. You are also free to convert your variable rate credit to a fixed-rate loan with fixed repayments. More importantly, the banker maintains an online budgeting tool that you can use to check out how much you can borrow and set up the most affordable repayment plan.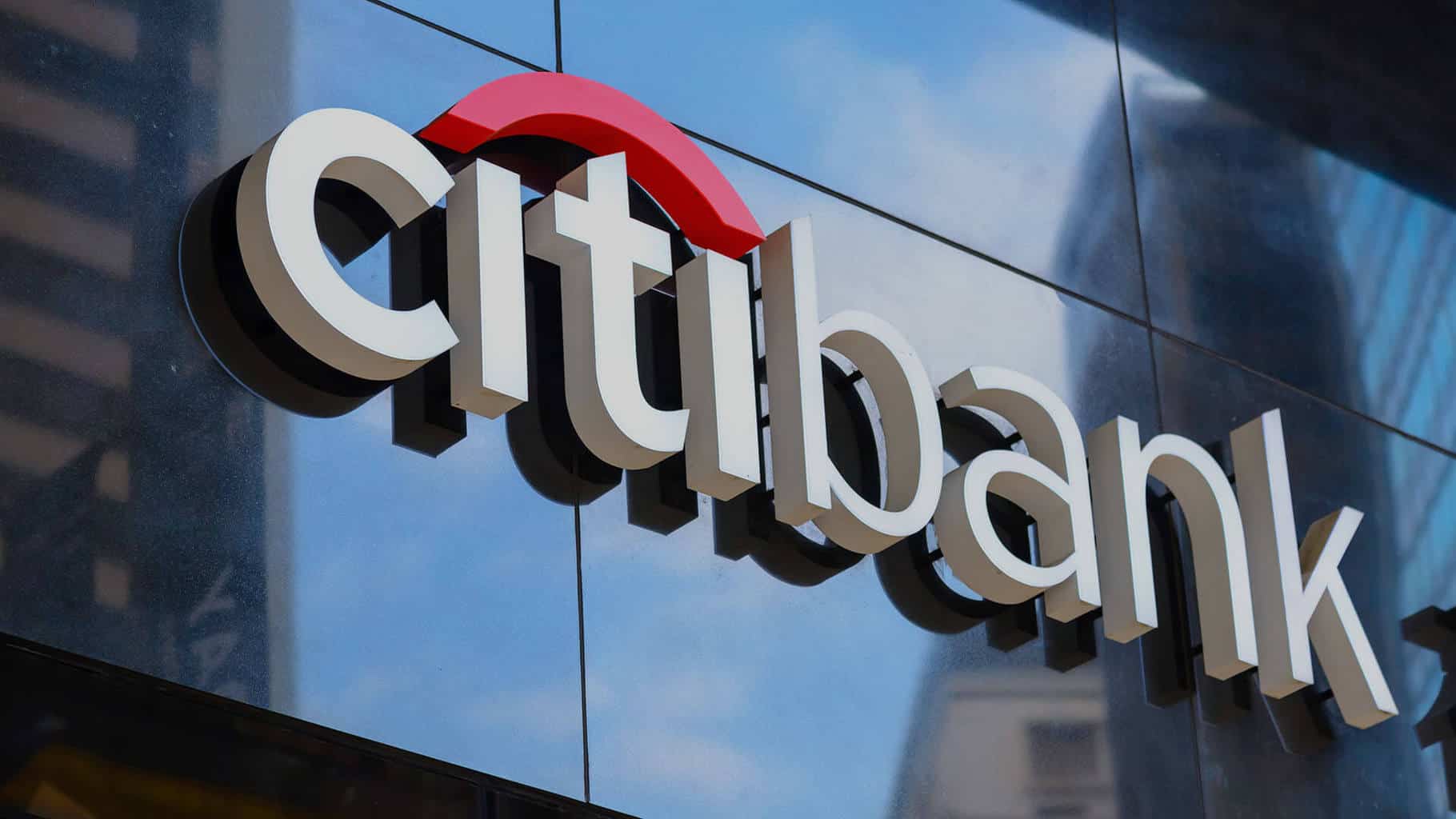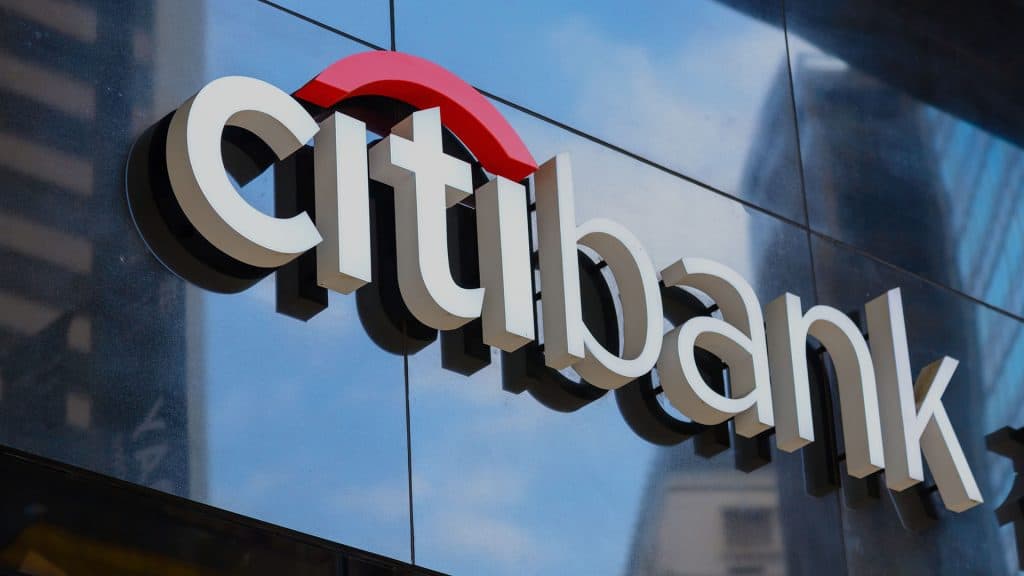 Pros:
Treats you to highly flexible rates and terms
Will give you an interest discount if you choose auto pay during loan application
They also offer discounted interest rates for loyal Citi Bank customers
Cons:
They have a sluggish turnaround for loan processing and funding
Will only lend to existing Citibank account holders
How can you qualify for a low-interest loan?
i. Find a lender with competitive rates:

If you hope to land a lender with competitive interest rates, take you time to shop around different lenders while vetting their loan terms. Here, you will be looking at not just the highlighted interest rates but also their loan costs and other associated fees and penalties usually hidden in their fine print.

ii. Ensure you meet their pre-qualification terms:

Different lenders have varied requirements that you must fulfill if you hope to qualify for a loan here. These include credit score and annual income minimums, debt-to-income ratios, and solid credit history. Ensure you meet these requirements before applying for a loan with your preferred lender.

iii. Work on your credit scores:

Your credit score and credit history plays a significant role in influencing your creditworthiness. Always strive to improve this score by paying your bills and debts on time if you hope to boost your chances of qualifying for a low-interest loan.

iv. Sign for auto-pay during loan application:

Most lenders will almost always offer you a discounted loan interest if you sign up for autopay during the loan application. This is offered by most financial services provider as an incentive to encourage timely loan repayments.

Bottom line

There is no limit to the number of institutions, both established banks and digital platforms offering low-interest loans. In this list, we have included some of the lenders that match attractively low interests with friendly loan terms. We were particularly interested in lenders that don't subject their borrowers to unnecessary and punitive fees, charges and penalties and also offer unsecured loans. We advise that you consider these factors when deciding on your preferred low-interest lender. Other key factors that you should also consider taking into account include the loan repayment periods allowed and the time they take to process, approve and fund the loan.

FAQs:

Are all low-interest loans secured?

No, there are plenty of low-interest loan service providers who don't require collateral for their loans. However, to qualify for the lowest interest rates without securitizing your debt, you must have a solid credit history spanning several years and a near-excellent credit score.

Are low-interest rates negotiable?

Yes, looking at all the low-interest loan providers featured on this guide you will notice that they don't give a fixed interest rate but a range for every loan type. In deciding the actual interest to charge against your loan application, the lender takes into account several factors, among them your credit score, history of borrowing, and loan repayment periods. If you are applying for the loan over the phone or by physically presenting yourself to the bank branch, you have an opportunity to negotiate for better loan terms with the lender. This is achieved through adjustments to the different loan requirements like loan amounts and repayment periods.

Who can apply for a low-interest rate loan?

Different loan service providing companies have varied loan application requirements that every borrower must familiarize with before making an application. To a large extent, however, these loans are only availed to good and excellent credit borrowers. Most lenders shy away from poor to bad credit borrowers because most of these loans are unsecured. The few that do lend fair credit borrowers expose them to punitive terms like high interest and short loan repayment periods.

What is the difference between loan interest and loan costs?

Loan interest refers to a payment made by a borrower to a lender for the use of credit advanced to them. This interest is repaid at a particular rate, often referred to as the interest rate. Loan costs on the other hand to the overall fees charged on a borrower for the use of the loan. This includes all the fees associated with the pre and post clearance of the loan. Some of the fees and charges making up the loan include loan application processing fees, origination fees, closing fees, penalties on late/missed payments and prepayment charge and any other charge or fee associated with the loan.

What happens if I miss a payment for low-interest loan?

Missing a payment for the low-interest loan has two significant impacts. First, it attracts a penalty in the form of a fixed charge, percentage of the missed installment, or increased future interests. Secondly, the missed payment will leave a dent on your credit history that in effect lowers your credit score.

Is there a difference between a credit score and credit history?

Yes, the credit score refers to a rating given to a lender by the different credit reference bureaus. Credit history, on the other hand, refers to a loan applicant's record of borrowing and is the primary tool used by the different credit reference bureaus to arrive at the credit score.