BitIRA Review 2020 – Best Bitcoin IRA Service?
Each year, more and more people appreciate the fact that cryptocurrencies are here to stay.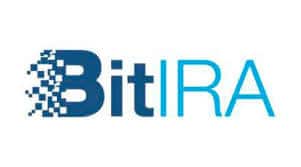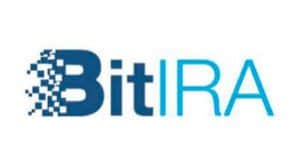 With every bitcoin milestone turning 'crypto haters' into believers. 10 years after the Bitcoin white paper was published, it is impossible to deny the impressive rate at which it has grown and the new industries and products it has spurred. From nothing in 2008 to being used in virtually anything, now including IRAs. That's right, you can now add cryptocurrencies to your individual retirement plan.
However, there has always been concerned about the stability of crypto assets. It is not uncommon for the bitcoin's value to change up to 10% in the course of the day without any major news driving the change. So, is it using it in your IRA a wise choice?
In this BitIRA review, we look at an online platform offering digital IRA setup and management services for those who would like to include digital assets in their retirement savings portfolio.
If you are planning to diversify part of your retirement plan into cryptocurrencies, using an IRA may be the best option as it makes taxes and management easier. Here is our list of
top Bitcoin IRA accounts for 2019
.
What's an IRA?

An IRA is an individual retirement account that provides tax advantages for retirement savings in the United States.  It is a form of individual retirement plan. An IRA allows you to invest your money without paying taxes until you retire. There are several types of IRAs, Traditional IRAs, where the money is deposited before tax, Roth IRA – where contributions are made after-tax, SEP-IRA for self-employed or small businesses and Simple IRA. Which is similar to a 401k plan. However, an IRA allows you to invest in a lot more asset types than a company-sponsored 401k.

One would assume that people would start saving for their retirement early given the tax advantages. That is not the case. According to a survey by GOBankingRates, 35% of adults in the US had a few hundred dollars in savings while 34% had zero savings. Millennials are a bit worse on savings. However, the idea of using digital assets such as crypto may interest them.

What is BitIRA?

BitIRA is a company that specializes in digital currency IRAs. It was founded in 2017 by the Birch Gold Group to enable Americans to invest in digital assets in a tax-efficient way for their retirement plans. It is headquartered in California. According to Jay Blaskey, BitIRA's head of sales, it's investor interest that sparked the idea that later became the company. He says that investors are more focused on the digital currencies long-term potential than the immediate gains. Therefore, the necessity to include it in individual retirement plans.

The Internal Revenue Service (IRS) officially declared Bitcoin and other cryptocurrencies as personal properties for tax purposes. This declaration serves as the foundation for BitIRA and other similar platforms because it meant digital currencies were eligible assets for holding in IRA accounts. This is in line with the rules governing self-directed IRAs. However, most people would find the process of creating and managing an IRA with digital assets complex and difficult. BitIRA was formed to solve that problem.

The company's team boasts of over 100 years of experience in placing alternative assets into IRAs. This comes from its parent company, Birch Gold Group that was founded in 2003. It is one of the nation's leading companies that help Americans purchase physical precious metals for placement in their IRAs. Blaskey, however, says that they are separate companies and although they use certain resources for back-end processing, each has a separate marketing program that gets customers to it.

The platform offers eight digital currencies for placement in your IRA. They include Bitcoin, Bitcoin Cash, Bitcoin SV, Ethereum, Ethereum Classic, Litecoin, ZCash, and Stellar Lumen. The company has partnered with Equity Trust Company as the custodian of their accounts.

BitIRA Pros and Cons

Pros

Insured cold storage – your crypto assets are stored offline in multi-sig wallets with each key held in separate physical locations. Wallets for each account are held on a personal custom device and held inside Class 3 vaults with armed guards. In addition, the assets are protected by dollar for dollar insurance which guarantees full recompense from theft, mistakes fraud and hacking.
Diversification – the platform allows you to buy up to eight cryptocurrencies in your portfolio, therefore, minimizing the risks and maximizing profits. You can also invest in other assets such as precious metals.
Flexibility – BitIRA allows you to invest in other asset classes that are not available via a standard bank-issued IRA.
Tax-free investing in digital assets – currently, crypto-assets such as Bitcoins are classified as personal properties for tax purposes. This means you can add them into your IRA and the growth will be tax-free until you withdraw.
Security – BitIRA provides the 'World's most secure digital IRA' with dollar for dollar insurance, Multi-sig authentification and is registered with the US government
Preferred Trust Company will allow you to keep your cryptocurrency without converting it to cash if you take a distribution

Cons

BitIRA is not straightforward with its pricing structure – probably the biggest concern. This means you may realize other charges later. On their FAQs on custodian fees they say 'Fees for every account vary, so it's impossible for us to tell you here what your fees will be'.
No proven track record – the company relies on the experience of its parent group The Birch Gold group. Its also a fairly new company and there aren't enough reviews from customers
High minimum deposit – the platform requires a deposit of at least $5000 which is too high for many potential users. BitIRA claims this is due to rule s set by their partner exchange service.

How does BitIRA work?

BitIRA provides Digital IRAs, a type of self-directed retirement accounts, which means you have full control over the investments in your account but a qualified custodian can handle your account legally. The custodian, in this case, is Preferred Trust Company which manages your accounts and prepares all necessary documentation. After the account is set up, they, together with the custodian handle the asset rollovers from your old IRA.

Digital currencies for your new IRA will be bought and sold through an exchange and stored in the platform's secure digital currency IRA. You will then be allowed to begin trading and purchasing digital currencies for placement in your IRA.

Getting started on BitIRA

Opening an account on the platform is pretty straightforward and should take around ten minutes. To open an account, click the 'Login' button on the top right corner of the screen. Click on 'Register Here' if you are a current customer. You will be asked to enter your information including name, date of birth and last four characters of your social security number. This data will be used to find your account. If you are a new customer, click on 'Apply Here'. You will be asked how you would like to apply, either online or request support. Online is the fastest option, Request Support is however better for complex situations.

If you choose to continue online, you will be required to provide some information for your investor profile including the type of your current retirement account, your current custodian and how much you want to roll over into the digital account. You also may select an investor profile. You are given three choices, Popular, which has more BTC, ETH, XRP, and BHC (based on the market cap). Balanced, in which the investment is distributed evenly among currencies, and Custom. You can also choose to skip this step.

 

The next step will require you to fill in your personal details including name, phone number, email and setting a password. Click 'Next' to finish the application. A specialist will be in touch with you as soon as possible. Or you can select the day and time that you would them to call you. The specialist will guide you in completing paperwork, overseeing rollovers, explaining asset options, ensuring security, assisting with contributions and distributions and offering ongoing support. According to the BitIRA team, most accounts are ready within a few weeks.

BitIRA features

BitIRA U – BitIRA provides blogs, guides and news on cryptocurrency markets on its website to help the users stay informed about what they are investing in. you can sign up for their free info guides or digital currency weekly via email. On the BitIRA U page, they also publish surveys, interviews and reports. They also offer a biannual $1000 scholarship for essays on cryptocurrency and blockchain.

Balance lookup – The platform provides an internal balance look up where you can check the current balance of your digital currency assets and their current values in U.S Dollars. You can do this by entering your public address.

Exchange – BitIRA has partnered with several crypto exchanges to allow its users to change from one currency to another or go from crypto to fiat currencies. These partnerships ensure that you have access to a deep pool of liquidity, asset variety and same-day transactions. BitIRA claims its exchange partners have mediated over $1 billion in transaction over the course of several years in business.

The World's First Insured Cold storage solution for your Bitcoin IRA – BitIRA offers the 'Word's first and only' insured cold storage for your digital currency IRAs.

Full-Service support – after opening your account, the platforms provides knowledgeable digital currency specialists, dedicated IRA specialists and ongoing assistance in future transactions to assist and answer your questions.

Types of accounts available on BitIRA

A bitcoin IRA on the platform can be set up with any of the classifications that you are used to. Including Traditional, Roth IRA, SEP and Simple IRA accounts.

Bitcoin Roth IRA – You can open a self-directed Roth IRA in which you pay taxes upfront every time you contribute. The gains your investment make over the years will be tax-free.
Bitcoin SEP IRA – you can also open a Simplified Employee Pension IRA which allows an employer to contribute towards their employees' and their own retirement accounts.
Simple IRA
Traditional IRA

Types of digital currencies offered by BitIRA

Bitcoin – this was the first viable digital currency. It has the highest exchange volume, market cap and rate of use around the world.
Bitcoin cash
Bitcoin SV
Ethereum
Ethereum Classic
Litecoin
Ripple
Zcash
Stellar Rumen

BitIRA Fees

The platform sets up the accounts through its partner, Preferred Trust Company which charges a $50 account establishment fee. The rest of the fees depends on your account balance and needs. The custodian fees per year range from $300 to $1000 depending on your balance. The platform also has other fees such as deposit, withdrawals, stopped payments and return checks among other charges.

BitIRA security

BitIRA claims it has the first and only insured cold storage solution for digital currency IRAs. The security measures include:

Multi-sig wallets – your crypto assets are stored in multi-signature wallets. Meaning, more than one person has to authorize any access to your funds

Personal hardware device – your wallets for each of your currencies are held on a personal and encrypted hardware device from Ledger.

True Cold Storage – the devices are held offline inside Class 3 vaults with round the clock protection by armed guards

Dollar for dollar insurance – your assets are covered against any type of theft, fraud, mistakes and hacking even when in storage.

CCSS Compliant – the entire process is Cryptocurrency Security Standards compliant.

BitIRA Review 2019: Verdict

Global interest in digital currencies is still rising and it makes sense that more companies will come up with more solutions and products around it. BitIRA seems to be ahead of its competitors especially in the product security and extending its insurance to digital assets held in cold storage.

BitIRA's retirement accounts offer an opportunity to diversify your investments into new assets with features and flexibility you will not find in other avenues. However, the platform account processes are complicated, fees are still high, and therefore it's only suitable for experienced investors.

FAQs

What are the fees associated with BitIRA?

The platforms custodial fees range from $300 to $1000, $50 establishment fees. Other charges include; incoming and outgoing wire fees, transaction fees, retilting, deposit and transfer out/ account termination fees. The platform does not clearly state the charges but states they vary with every account. Contact them to know your fees.

How long will it take for my account to be ready?

For your account to be fully ready and funded, it will take between one to three weeks.

Can I keep my crypto if I take a distribution?

Yes, BitIRA allows you to as opposed to liquidation.

Is my digital IRA IRS compliant?

Yes, according to the IRS Notice 2014-21, virtual currencies are considered to be personal property for tax purposes.

What is the minimum amount required for a BitIRA

The minimum amount you can start with is $20,000.

Can I transfer an existing IRA to BitIRA?

Yes, contact your current custodian or BitIRA to learn whether your account is eligible to roll over.