Popular Forex Signals Sites – 5 Trading Signal Providers for 2023
Make no mistake about it – trading forex online and making consistent profits along the way is no easy feat. In fact, the vast majority of traders lose money. With this in mind, it might be worth considering a forex signal service.
Put simply, forex signals services provide you with trading 'suggestions'. Each suggestion will contain the required entry and exit prices – subsequently allowing you to trade without needing to perform in-depth technical research
1000Pip Builder - Slow and Steady Forex Returns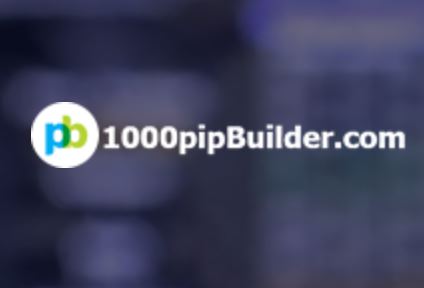 Slow and steady returns
Very beginner-friendly
Relatively inexpensive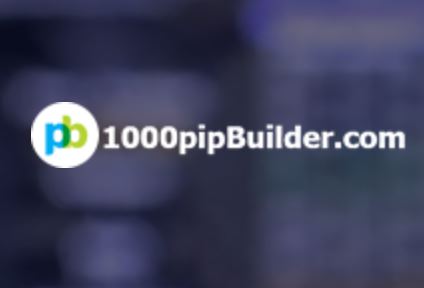 .
In this guide, we explore popular forex signals providers of 2023. We also give you some background information on how forex signals work, and what you need to look out for before choosing a provider.
Popular Forex Signals Providers 2023
Here's a quick list of some forex signals providers on the market.
1000pip Builder – Popular All Round Forex Signal Service
Learn 2 Trade – Forex signals site for Mentoring
eToro – Automated Copy Trading
CryptoRocket – Commission-Free Trading Platform
Daily Forex Signal – Multiple Take-Profit Targets
ForexSignals.com – Great Reputation in the Signal Scene
Pip Chasers – Free Forex Signals
Zero to Hero – Daily Forex Signals for Beginners
DDMarkets – Forex Trade Signals by Email
WeTalkTrade – Forex Signals App
Our Best Forex Signals Provider 2020

Free Signals
In operation for over 12 years
Proven success rate of between 89.54 – 93%

What are Forex Trading Signals?

In their most basic form, forex signals are trading suggestions that allow you to place buy and sell orders without performing your own research. Instead, you will be signing up to a forex signal provider that scans the markets on your behalf and looks for price action to trade.

This typically comes in one of two forms – human or automated analysis. With human analysis, you will get access to a seasoned trader who performs manual research and then sends you their findings.

For example, they might find that EUR/USD is heavily overbought, and subsequently suggest that you place a sell order at an appropriate price.

In the case of automated forex signals, market analysis is performed by a pre-conditioned algorithm. This allows the system to scan thousands of potential scenarios each and every second across dozens of pairs. Then, when the algorithm discovers a potential trading opportunity, it will forward on the signal to subscribers.

What do Live Forex Trading Signals Look Like?

In a nutshell, forex signal providers will send you trading suggestions that contain five key pieces of information. This ensures that you have all of the required information to act on the trading suggestion in a risk-averse manner.

Here's what a trading signal typically looks like:

Pair: AUD/USD
Order: Sell Order
Entry: 0.7250
Stop-Loss: 0.7290
Take-Profit: 0.7150

As you can see from the above, the forex signal service provides everything you need to set your order up. Let's explore what each metric means in more detail.

Pair

This refers to the specific currency pair that the forex trading signal is about. In the vast majority of cases, the forex signal providers stick with major and minor forex pairs. That's because these have significant liquidity and don't suffer from volatile trading conditions. Sticking with major and minor pairs also ensures that you are able to trade with tight spreads.

Entry

This is potentially the most important piece of information that you will get from a forex signal. After all, if you don't know what price to execute your trade at, the signal is virtually worthless.

What we often find is that 'free' forex signal providers will black out the required entry price. In other words, you need to pay a premium to receive it.

Now, it is important to remember that you will need to place a 'limit' order as opposed to a 'market' order when acting on a signal. This ensures that your order is executed at the exact price suggested by the provider.

For example:

Let's suppose that AUD/USD is currently priced at 0.7240
The trading suggestion has an entry price of 0.7250
Once the order is 'placed', it will only go live if and when the AUD/USD hits 0.7250
If it doesn't, the order will remain pending until canceled

Crucially, a lot of foreign exchange trade suggestions that you receive from the provider might end up being canceled because the target entry price has not been triggered. This is because the providers only want to enter the market when conducive trading conditions have been met.

Stop-Loss

Much like the entry price, the stop-loss price is a very important part of forex signals. A stop-loss order allows you to exit a losing trade automatically before you lose too much.

For example:

Your entry price of 0.7250 on AUD/USD is met, so the order is live
You placed a sell order, so you want the value of the pair to go down
However, the opposite is happening, so you are going further and further in the red
But, as you set up a stop-loss order at 0.7290, your trade will be closed by the broker when this price is met

As you can see from the above, a stop-loss order ensures that you can trade while practicing good risk management. It limits the amount that you can lose from any single trade.

Take-Profit

The final metric that the forex signal providers will send you is a take-profit level. As the name suggests, this allows you to lock-in your trading profits automatically. It works in exactly the same way as a stop-loss order, but in reverse.

What you will sometimes find is that a forex signal provider give you two take-profit prices. This allows you to set your own trading targets based on your 'risk vs reward' profile.

This might look like the following:

Take-Profit 1: 0.7150
Take-Profit 2: 0.7120

As you can see, on a short-sell order on AUD/USD – the conservative profit target is 0.7150. However, for those of you that wish to chase larger margins, the second take-profit target is 30 pips lower. With that said, you do have the choice of setting your own take-profit price somewhere in between the two targets.

How do Forex Trading Signals Work?

So now that you know what forex signals look like, we now need to explore how the underlying process works. That is to say, how do forex signal providers actually get their information? Crucially, this comes in one of two forms – human analysis or automated algorithmic analysis.

Human Analysis

Human-run forex signal services are somewhat of a rarity in the online space. This is because human analysis is far inferior to the capabilities of an automated algorithm. Nevertheless, the service provider will normally be managed by a seasoned forex trader that has a wealth of experience in the space.

They will manually research the currency markets through a combination of fundamental and technical analysis. Then, when a potential trading opportunity has been found, the human trader will distribute their findings.

Automated Algorithm

In the vast majority of cases, your chosen forex signal provider will utilize an automated algorithm to find trading opportunities. The underlying technology will likely be supported by the likes of AI and/or machine learning, alongside technical indicators.

The general consensus is that automated algorithms are significantly more capable of outperforming the forex markets, because:

There is no limit to the number of pairs that an automated algorithm can analyze concurrently. This ensures that you have access to forex signals from a wide variety of pairs.
Unlike human traders, automated algorithms can scan the forex markets 24 hours per day, 7 days per week.
Automated algorithms follow pre-defined conditions. Therefore, it does not make irrational decisions, nor does it suffer from emotion. There is no risk of fatigue, either.

The forex signal providers will tweak and amend their automated algorithms on a regular basis. This ensures that the system is able to stay ahead of the curve in an ever-changing global forex scene.

Semi-Automated or Fully-Automated Forex Trading Signals?

Additionally, you also need to consider whether your chosen forex signal provider offers a fully-automated or semi-automated service.

Semi-Automated: Most forex signal providers offer a semi-automated service. This simply means that you will receive a forex signal, and then be required to place the trade yourself with your chosen forex broker.
Fully-Automated: You might also come across a fully-automated forex signal service. This means that your chosen platform will place trades on your behalf.

Popular Forex Signals Providers 2023

As great as forex signal providers are, the main challenge is knowing which service to sign up with. After all, there are literally hundreds of options available in the market. In truth, most of these providers are nothing more than a scam, not least because trading results rarely meet the platform's bold claims.

With this in mind, we are now going to discuss some of the forex signal providers currently offering their services online. As always, make sure you perform your own research before signing up with a new provider.

1. 1000pip Builder Forex Signals – Excellent Performance And Mentoring

There's no doubt that 1000pip Builder is one of the popularForex signals providers available. They have been helping traders for many years and are extremely well regarded by both experts and members. A quick look at their TrustPilot ratings will show that they have a huge number of 5 star ratings from satisfied members.

1000pip Builder is considered as a 'pure' Forex signals provider. This means that they focus on providing clear Forex signals with entry price, stop loss and take profit values. They do have some educational material but there focus is on producing the possible signals and the strongest profit. The historical test performance of 1000pip Builder has been outstanding and most importantly their performance has been independently verified by MyFXBook. This is a huge advantage for 1000pip Builder because very few Forex signal providers can prove their performance. When choosing a Forex signals provider it is essential that you can see some proof that they can achieve the results claimed.

Other than very strong results, the main reason that 1000pip Builder is so popular is the one to one support that is offered by the lead trader – Bob James. This kind of support and mentoring really takes 1000pip Builder head and shoulders above other Forex signal providers. Unlike many Forex signals providers you will be in daily contact with the lead trader and can ask any many questions as you like. This close support is rare to find from any Forex signals provider and can make a massive difference to your success.

If you are looking for the best Forex signals with on-going expert support then we believe 1000pip Builder is clearly your best choice. This month is a particularly good time to join because there is a special 57% discount on their top membership plan. So sign up now and get yourself the best Forex signals at a bargain price.

Extremely strong track record
MyFXBook verified results
Excellent support and mentoring
5 star rated in Trust Pilot
Signals sent by Telegram app, email and SMS

2. Learn 2 Trade - Popular All Round Forex Signal Service

Learn 2 Trade is a UK-based forex and cryptocurrency education platform that provides a wealth of guides on all-things trading. It has since employed the services of some of the brightest traders in the currency scene. In turn, Learn 2 Trade now offers a fully-fledged forex signal service. It utilizes the capabilities of AI and machine learning to scan the forex markets on a 24/7 basis.

In doing so, subscribers are accustomed to trading suggestions as and when the algorithm spots a potential money-making opportunity. This covers major and minor forex pairs, as well as a selection of digital currencies like Bitcoin and Ethereum. To ensure that subscribers receive trading signals in real-time, Learn 2 Trade distributes its findings via Telegram. This is crucial, as signals often need to be placed quickly to avoid missing the opportunity.

Plan Type Price Cost/Month

1 Month: £35
3 Months: £65 (£21.66/month)
6 Months: £95 (£15.83/month)
Lifetime Access: £250

Each signal contains all of the required information to act on the suggestion. This includes the respective entry, stop-loss, and take-profit targets. As such, you have the luxury of choosing your own broker. In terms of pricing, Learn 2 Trade offers two options. Firstly, you can opt for its free plan - which provides 3 signals per week. This allows you to get to grips with the platform before making a longer-term commitment.

If you want to benefit from the full Learn 2 Trade signal service, its Premium plan offers between 3-5 signals, 5 days per week. This does come at a cost, albeit, this works out at just over $14 per month if signing up for a 6-month plan. Alternatively, you can join the premium signal service on a rolling basis at just $25 per month. If you are looking to take your forex trading endeavors to the next level, this is arguably a drop in the ocean.

Excellent reputation in the forex signal scene
Signals sent in real-time via Telegram
Premium plan from just over $14 per month

Focuses exclusively on forex/crypto - no other asset classes supported

3. eToro – Automated Copy Trading

eToro is an online broker that offers a plethoa of financial instruments. On top of forex and cryptocurrencies, this also includes stocks, ETFs, hard metals, energies, and more. In terms of its automated forex services, the platform offers a somewhat unique option - copy trading.

In a nutshell, the eToro copy trading feature allows you to pick an experienced forex trader, and then copy their trades like-for-like. With more than 12 million investors using the platform, you are sure to find a trader that meets your long-term investing goals. For example, you can assess the types of currencies the trader likes to focus on, how much risk they typically take, maximum draw-down levels, and the average time a position is kept open for.

Once you find a trader that you like the look of, you can then opt for copy all future trades. This is highly beneficial for those of you that want to benefit from forex signals, but you don't have the time to act on each suggestion. We should note that you will be using a direct-broker service by choosing eToro. However, the platform is heavily regulated - with licenses with the FCA, ASIC, and CySEC. It also allows you to trade on a commission-free basis.

This will ensure that you keep your trading costs to a minimum. Best of all─ you can invest from just $200 into your chosen forex trader. As such, you can easily set up a portfolio of traders to help diversify your risk. In terms of getting started, you simply need to open an account with the broker and meet a $200 minimum deposit. You can do this with a debit/credit card, e-wallet, or bank account transfer.

Mirror the trades of an experience forex investor
Heavily regulated by tier-one licensing bodies
Get started with a copy trading investment of just $200

You will not get to personally assess each trading decision, as everything is automated

Disclaimer: 75% of retail investor accounts lose money when trading CFDs. with this provider. Sponsored ad

4. CryptoRocket – Commission-Free Trading Platform

Although CryptoRocket doesn't offer forex signal services, it makes our list because you will need to make use of an online broker if you wish to act on trading suggestions. That is to say, once you receive a signal from your chosen signal provider, you will need to place the required order with a top-notch trading platform. At the forefront of this is CryptoRocket - an online broker that allows you to trade on a commission-free basis.

This will ensure that you are able to maximize your forex signal profits without having your gains eaten away at by excessive fees. The platform hosts a whopping 55+ forex pairs - which covers all majors and minors. This means that you will have no problem acting on a forex signal suggestion, as most providers focus on major/minor pairs. You will also have the opportunity to trade 35 cryptocurrency pairs, 64 stocks, and 11 indices.

An additional selling point of CryptoRocket is that the platform offers huge leverage limits. This stands at up to 1:500 if you're a professional trader, and less if you're deemed to be a retail client. CryptoRocket is also popular for its same-day withdrawal policy. This is in stark contrast to other brokers in the space - which often take 1-2 working days to process cashout requests.

Private and secure trading system
CryptoRocket is an STP (Straight Through Processing) broker
Offers same-day withdrawals

CryptoRocket does not offer commodities or ETFs

5. Daily Forex Signal - Multiple Take-Profit Targets

Daily Forex Signal is a mobile app-based forex signal service. This is suitable for those of you that are looking to receive forex signals directly to your phone. As and when a signal is sent, you will be presented with all of the required entry and exit prices to act on the suggestion in real-time. This includes that all-important entry price, as well as the suggested stop-loss price to mitigate your losses.

Best of all, Daily Forex Signal stands out because you will receive two take-profit targets. If opting for the lower target, this means that you will be taking less risk and chasing a smaller profit margin. The higher target gives you the opportunity to make more money, albeit, the risk is slightly higher. This means that Daily Forex Signal is suited for risk profiles of all shapes and sizes.

According to the developers behind the app, Daily Forex Signal obtains its suggestions through technical analysis. At the forefront of this is the daily pivot breakpoint. The provider makes it clear that users must still have an understanding of fundamental analysis, as this is something that the signal technology will not be able to take into account. Finally, the application targets a profit of 100 pips over the course of the month.

Receive forex signals via a mobile app
Focuses on technical indicators like the daily pivot breakpoint
Targets 100+ pips per month

You will need to be aware of fundamental analysis

6. ForexSignals.com - Great Reputation in the Signal Scene

When it comes to exposure, ForexSignals.com is potentially one of the best know providers in the space. What we really like about the platform is that offers so much more than just signals. On the contrary, it provides a one-stop-shop for all-things forex education. That is to say, rather than simply send you a signal, ForexSignals.com strives to teach you what you need to know so that you can one day find signals yourself.

In other words, the platform makes it clear that relying on other people's suggestions won't get you the long-term results that you desire. Instead, you should learn how to analyze the markets on a do-it-yourself basis, so that you can deploy your own forex trading strategies. When it comes to the signals themselves, ForexSignals.com takes a slightly different approach to other providers in the space.

This is because it is home to a family of expert traders that each release their own suggestions. That is to say, you will have the opportunity to follow a trader that you like the look of, and then act on their respective signals. This is crucial, as different traders have different strategies. For example, while some focus on day trading, others take a slightly more flexible approach through swing trading.

In terms of fees, ForexSignals.com initially offers all account holders a 7-day trial. Although you will be asked to enter your payment details, nothing is charged until the weekly trial expires. As such, you can cancel at any time to ensure you are not charged. After that, ForexSignals.com is somewhat costly, but you do get a lot for your money. This starts at $97 per month, although you can get this down further if you sign up for a longer package.

One of the best know forex signal providers in the space
Teaches you everything you need to know in the forex trading scene
Receive forex signals from your chosen expert trader

Monthly package costly at $97 per month

7. Pip Chasers - Best Free Forex Signals

Pip Chasers is one of our favorite forex signals providers for getting forex signals for free. This service offers trading on 20 different forex pairs and metals, and issues up to 9 signals per week. Even free users can get free forex trading signals daily. On top of that, Pip Chasers has an ambitious target of 2,000 pips per week.

Pip Chasers has built out a custom forex signals app, making it easy to get signals on the go via push notifications. You can also get 24/7 live chat support from inside the app, and VIP subscribers get access to one-on-one meetings with professional forex traders.

Pip Chasers doesn't currently offer integrations with your broker for automatic trade execution. That said, it's easy to move between the Pip Chasers app and your brokerage app so you never miss a beat

Up to 9 signals per week
Daily free forex trading signals
24/7 customer support

Doesn't integrate with any brokers

8. Zero to Hero - Best Daily Forex Signals for Beginners

Zero to Hero is one of the best forex signals providers for beginners we found in our forex signals review. You don't need much trading experience to get started. The platform offers 4-10 trading signals per day, so you don't have to worry about being on top of every single one. Plus, the signals are delivered by Telegram, email, and SMS, so Zero to Hero works whatever style of communication you prefer.

The monthly target of 300 pips is somewhat low compared to other platforms. However, this means that the service doesn't need to take huge risks and can be consistently profitable. In fact, Zero to Hero has returned more than 93% in the past 7 months of trading alone.

Zero to Hero doesn't offer free forex signals live. Plans start at $95 per month, but you can save up to 65% by signing up for a 12-month subscription.

Up to 10 signals per day
Discounted 12-month plans available
Signals by Telegram, email, and SMS

Only 300 pips per month target

9. DDMarkets - Forex Trade Signals by Email

DDMarkets offers forex signals delivered to your inbox up to several times a day. The service is run by professional traders with more than 7 years' experience, so the signals are higher quality than you'll find with some other services.

DDMarkets stands out because it offers signals on a huge range of currency pairs, including some exotic pairs that aren't covered by other platforms. The service doesn't offer binary options forex signals, but it does offer crypto signals for coins like Bitcoin and Ethereum.

DD Markets offers a 14-day free trial so you can test out the service and see how it works. After that, you can sign up for 30 days for $87.40.

High-quality signals from experienced traders
Also offers crypto signals
14-day free trial

Expensive monthly pricing

10. WeTalkTrade - Best Forex Signals App

WeTalkTrade stands out as one of the best forex signals apps. The service offers a custom app for iOS and Android devices where you can see current signals as well as get updates on the market's overall performance. The WeTalkTrade forex signals app alerts you to new signals with push notifications and SMS messages.

WeTalkTrade boasts an 80% win rate for its signals. Even better, the service integrates with any MetaTrader 4 or MetTrader 5 brokerage, so you can automatically execute signals without any manual intervention.

WeTalkTrade offers a free plan and a premium plan. The free plan includes only a handful of signals each week and has a somewhat lower success rate. The premium plan costs $79.99 per month and includes 24/7 customer support.

Custom app for iOS and Android
80% win rate
Integrates with MT4 and MT5 brokers

Free plan doesn't include support

Free Forex Signals vs Paid Signals

So now that we have explored the best forex signal providers of 2023 – we now need to discuss the costs involved. That is to say, some providers in the space offer free forex signals without registration, while others offer their services on a subscription-based basis.

To help clear the mist on which option you should consider, we are going to explore what free/paid for signal services typically offer.

Free Forex Signals

Put simply, by using a free forex signal service, you will receive trading suggestions without having to sign up for a plan. Instead, everything is sent on a fee-free basis.

Now, as we briefly covered earlier, it is common practice for 'free' forex signal platforms to 'blackout' key information attached to a suggestion.

For example, you might receive a signal like this:

Pair: GBP/USD
Order: Buy
Entry: 1.xxxx
Stop-Loss: 1.xxxx
Take-Loss: 1.2905

As you can see from the above, you know that you need to place a buy order on GBP/USD, and that your take-profit target is 1.2905. However, the free forex signals provider has blacked out the entry price and stop-loss price.

As a result, the forex signal is worthless, as you don't know what price to execute the trade at, nor do you have the required stop-loss price to mitigate your risks!  And of course – if you want to get your hands on these two prices of key information, you will need to pay a fee. As such, the forex signal isn't 'free' like the provider said it was.

With that being said, not all free forex providers operate like this. On the contrary, some offer a completely free forex signals online with real tie service that comes with no hidden fees or upgrades.

Try Before You Buy

We should make reference to the Learn 2 Trade platform, not least because for all-intents-and-purposes, it does offer a top-quality free service. As we covered earlier, this will get you the very same service as its premium plan, albeit, you will only receive 3 signals per week.

This allows you to test the signal service out before making a financial commitment. Then, if you are confident that the product mirrors your expectations, you can upgrade to the premium account to receive 3-5 signals per day. Some providers also offer a demo account with the entry point for the forex signals blacked out.

Paid Forex Signals

In the vast majority of cases, paid signals come in the form of a subscription service. This means that you will need to pay a monthly fee to continue using the provider. For example, you might need to pay $50 per month, which is taken from your payment method automatically until you cancel it. In some cases, you might come across a provider that charges a 'one-off fee'.

We would strongly suggest avoiding such providers. The reason for this is that once the provider has taken your money, they have no financial interest in keeping you happy. That is to say, there is no motivation for the provider to ensure that its signals continue to outperform the market, as it does not have the capacity to earn any more money from you.

Crucially, those that operate a monthly subscriptions service must ensure that they remain ahead of the curve. Otherwise, they will very quickly lose their subscription base. In order to do this, they will continually make tweaks and adjustments to the underlying algorithm.

Forex Signal UK

If you're based in the UK and you wish to benefit from a top-rated forex signal service, then it's best to stick with providers that operate domestically. As we cover in more detail further down, this is because of the respective timezone that the signal provider sends it suggestions.

For example, it's no good signing up to a provider based in Washington, not least because the US state is 8 hours behind the UK.
In turn, this means that most of your live forex signals are going to be sent during the night.
Unless you plan on waking up at unfavourable hours, you'll want to use a UK forex signal service.

At the forefront of this is UK-based signal provider Learn 2 Trade. You will receive the vast majority of suggestions during standard UK hours, with the odd exception. We say this, as the Learn 2 Trade algorithm is constantly scanning the currency markets and thus – it operates 24/7. As such, you might receive the occasional signal outside of standard hours if a profit-making opportunity presents itself.

Forex Signal Telegram Groups

You might notice that many of the top forex signals providers, like Learn2Trade, use Telegram to deliver signals to subscribers. In fact, forex signal Telegram groups have become one of the most popular ways to get signals to traders.

There are several reasons for this. First, Telegram is secure. Only subscribers can join a group, so there are no free riders and no trolls to worry about. Only the signals provider can send messages, too, which ensures you don't have to deal with spam or comments in between signals.

Another reason why forex signal Telegram groups are so popular is because messaging on Telegram is instantaneous. When a new forex signal is released, everyone in the group receives it at the same time. That ensures that no one has an unfair advantage, and the signal goes out in real-time before market conditions change.

How to Choose a Forex Signals Provider

So now that we have covered the ins and outs of free and paid-for providers, we are now going to give you some handy tips on how to choose a forex signal service yourself. After all, the space is largely dominated by rouge operators that make bold claims that will never be realized.

Proven Win Rate

When you come across a forex signal provider, the platform will often make bold claims as to how much it can make you. In most cases, this is known as a 'win rate'. In its most basic form, the win rate refers to the percentage of signals that are profitable. It goes without saying that the higher the win rate, the more successful the signal provider is.

For example:

Let's suppose that the signal service provider has an average monthly win rate of 80%
The provider sends out 50 signals throughout the month
In theory, this means that 40 signals returned a profit
As such, 10 signals returned a loss

There are two key considerations to make here. Firstly, the win rate doesn't let you know how much you are likely to make. This is because it all depends on the size of the profit/loss applicable to each trade.

For example, you might make 2% gains from your first trade of the day, and then make a 3% loss on the second. If your stakes remain constant, then you would have lost more in your second trade than you made in your first.

Secondly, it is all good and well for the provider to market a win rate of 80%. However, how do you know that these claims are valid? With this in mind, you need to find a way to verify the legitimacy of these claims. The most credible providers out there will publish a transparent record of their trades, so that this can be verified by a third-party source.

Pricing

In the world of forex signals, you really do get what you pay for. That is to say, you should never go with a provider just because they offer a low-cost service. Once again, you need to take a step back and think about what goes on behind the scenes.

If using a provider that has built an in-house automated algorithm, this would have taken many months or even years to perfect. Then, the provider in question will need to continuously amend and improve the algorithm to ensure it continues to thrive in the markets.

As a result, those that charge a higher monthly price often do so to reflect the expertise and dedication that has been injected into the product. At the other end of the spectrum, a provider that takes a somewhat 'blasé' approach to the underlying algorithm and ongoing maintenance is likely to offer both a budget price and service.

Timezone

This is a metric that is often overlooked by newbie traders, but it's fundamental to the financial markets nonetheless. So, when you use a forex signal service, providers will often operate during standard market hours. For example, if you are using a provider in the UK, then signals will likely be distributed between the hours of 8 am and 5 pm – GMT.

However, if you're based in California, this means that you will receive the signals at unfavourable hours. As a result, you need to explore what timezone the forex signal provider operates on. In an ideal world, you will be using a provider that operates on a 24/7 basis – meaning that you will not miss out on profit-making opportunities.

Conclusion

In summary, forex trading signals give you the opportunity to make consistent profits without needing to have an inch of experience. Similarly, you don't need to know how to read charts or perform technical analysis – as the entire process is typically passive.

This is because you will be provided with the required entry and exit prices to act on the suggestion at the click of a button. With that being said, the most difficult part is finding a legitimate provider that is able to meet the bold claims that it makes.

Glossary of Forex Terms

FAQs

How are forex signals sent?

Do forex signals come with a stop-loss and take-profit price?

How much do forex signals cost?

Can I get free forex signals?

See Our Full Range Of Trading Resources – Traders A-Z