Revolut Review 2021 – Is it the No.1 Challenger App?
Are you looking for a fast, safe and cheaper way to receive,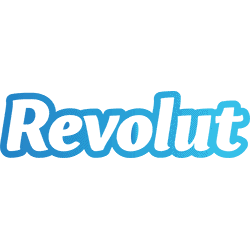 send or manage your money? Do you travel a lot? If you do, how convenient is your financial service provider?
These are some of the questions FinTech startups are looking to provide answers for, and by that, bring about new systems that will save you the extra money while still providing you with the same, if not better services than your traditional bank. The financial world is changing, fast, and with the new technology, traditional banks are being forced to adapt or die out in the near future.
Challenger banks are usually small to midsize, recently created or established firms that seek to compete with larger institutions by focusing in underserved areas. The challenger banks have managed to carve out a niche for themselves. The tech-savvy millennials. The challenger banks have managed to keep their operating costs low by restricting themselves to online-only operations, and without the legacy systems, they can swoop in and disrupt the status quo.
In this Revolut 2019 review, we look at one of the fastest-growing challenger banks in Europe to help you narrow down on your options. Read on!
Challenger banks have been making the headlines for the last few years by attracting big venture capitalists and the rate at which they are growing. They seek to replace what banking has been for the last hundred years by going directly after the customers with their technology-enhanced offerings. But are they suitable for you? Here is our list of
10 best challenger banks in Europe
What is Revolut?

Revolut is a UK based challenger bank or 'a digital alternative to the big banks' as it describes itself.  It was co-founded by Vlad Yatsenko and Nikolay Storonsky in 2015. It was originally based in Level39, a FinTech incubator in Canary Wharf, London, it is now headquartered in Westferry Circus. Prior to founding Revolut, Nikolay was a trader at Credit Suisse and Lehman Brothers while Vlad was a developer at Deutsche Bank and Credit Suisse. Nikolay who is the current CEO of the firm has a mission of making Revolut the 'Amazon of financial services'.

Revolut may be the fastest-growing challenger bank in Europe. On 24th July 2019, a day before this review, the company announced on Twitter that it had achieved 6,000,000 customers. Two million more than it announced in February this year. That means its signing up more than 13,000 new customers every day.

The platform claims to have handled over 350+ transactions with a total value of over £40 billion. It has also been growing in value. In 2017, it was valued at $350 million when it raised $71 million. A year later in 2018, it had quintupled its valuation to $1.7 billion making it worth more than TransferWise and positioning it as one of Europe's most valuable unicorns.

In a 2015 interview with Forbes, Nikolay said he started Revolut after wasting hundreds of pounds on foreign transaction fees and exchange rate commissions and when he couldn't find a multi-currency card, he decided to create one. Now Revolut enables users to hold and exchange 24 currencies in the app at the real exchange rate. It also offers cryptocurrency services, worldwide insurance, international ATM withdrawals among other products. The challenger bank also has a bank license, which was granted in Lithuania in December 2018­­­­, the license will allow it to offer overdrafts and personal loans.

Revolut Pros and Cons

Pros

You can top up in and hold up to 24 different currencies in your account balance
It supports cryptocurrencies purchases and spending through the card
You can spend abroad in 150 currencies with zero or low fees with a Revolut card
The app has a bill splitting tool which may be useful on a day to day basis
The app gives you absolute control on your account and cards. You can freeze and unfreeze the cards if you misplace them, set monthly spending limits or even restrict spending to some location
Fee-free international cash transfers in up to 29 currencies with the interbank exchange rate.

Cons

Revolut is not able to access the exchange markets during the weekend, therefore they charge a fee between 0.5% and 1.5% if you spend on the card during the weekend
You are charged a 0.5% fee if you exchange over £5,000 in a month
You can only withdraw £200 a month before you start being charged
There is a 1% mark-up for currencies like the Thai Baht and the Ukrainian Hryvnia which rises to 2% outside foreign exchange market hours
There are no physical branches for those used to face to face customer service

How Revolut works

Most startups choose one path and focus on it; if it is money transfer, they stick with that. However, that is not Revolut. With its mission to be the Amazon of banking, the platform fronts several banking services from money transfer, savings, insurance, personal loans to cryptocurrencies. The company even has plans to launch commission-free share trading later this year. This is a departure from the narrative that the key strength of a FinTech is their narrow focus of expertise. This has not been an issue so far considering the rate of growth.

Revolut comes in the form of a banking card and a mobile app and works as a normal bank would making it a digital-only bank. When you open an account, you get a UK bank account number and sort code just as you would with any other bank, you also get a Euro IBAN account and you can order a bank card. However, you will have to pay for the delivery. Therefore, you can pay bills, receive salary or send money just like a classic bank.

Getting started with Revolut

Opening an account with Revolut is easy and only takes a few minutes on your smartphone. The first step is downloading the app from google play or from the play store. The second important step is to decide if you want a free standard account, premium or a metal account. You will also be required to input your mobile phone to confirm your account.

Create a passcode then enter the 6-digit code sent to your phone number. Fill in in your personal details including name and date of birth, home address, and email. To confirm your identity, you will be asked to top up your account with £10 or more. You may be required to verify your identity by sending a picture of your ID, passport or driving license and a selfie image to double-check. Your account is now ready for use.

Types of accounts on Revolut

The platform offers two types of accounts, personal and business accounts.

Personal account

This is a current account that you can set up from your phone and use it to manage your money, spend, withdraw or send money abroad or globally. The personal account comes in three levels: Standard, Premium, and Metal.

The Standard account – this is the basic account that you get when you sign up with Revolut. It is free to open and does not have any subscription fees. However, it also has limited features. If you want to make use of the extra perks you will have to upgrade to premium or metal. You will still have the basic functionalities like a free UK current and Euro IBAN account, ability to spend in over 150 currencies at the interbank exchange rate, no fee exchange in 29 currencies up to $5000 per month and no ATM withdrawals up to £200 per month.

Premium account – at £6.99 per month, you get this premium account will all the features of the standard account plus a few more. The first difference is the choice of three premium cards, you can choose from Space Grey, Silver, and Rose Gold premium cards. With this account, you get unlimited foreign exchange with the interbank exchange rate, double ATM withdrawals abroad – you can withdraw up to £400 before the 2% fee kicks in and worldwide travel insurance that covers medical and dental treatment and compensation for delayed flights. You also get disposable virtual cards, lounge key pass access and access to 5 cryptocurrencies.

Revolut Metal – For £12.99 you get an exclusive first-class experience that includes a contactless metal card, 1% cashback in any currency including cryptocurrency, a dedicated concierge service and all the perks in the other accounts. This account offers up to £600 free international withdrawals each month, overseas medical insurance, delayed flights and baggage insurance, disposable virtual cards, unlimited exchange in 29 fiat currencies and an exclusive 24/7 concierge service for top quality assistance home and abroad. The metal plan has all the features of the premium service.

Revolut Business Account – this is a business account for both domestic and international payments designed to help you save time and money. Like in the personal accounts, you get unique UK and Euro account details for local payments, hold send funds in 28 currencies, create as many instant accounts as you need and the ability to track all the accounts and transactions in real-time. You can also make up to 1000 payments in a few clicks with bulk payments. With a business account, you can allow multiple members to access your business account for example for accountants. You can control what every member can do or see. The Business account has four plans, the free plan, £25/m Grow, £100/m Scale, and a £1,000/m enterprise plan. There is also a free Freelancer plan and a Professional £7/month Freelancer Plan.

Revolut features

Automated savings (vaults)

Vaults are mini accounts that you can set up inside your account to save for a specific goal. You can set as many as you want for different goals and it only takes a few seconds to do so. You can contribute money from your main Revolut account to the vault or choose another way to achieve the goal such as rounding up all your transactions and saving the difference. You can also choose to buy cryptocurrencies automatically with the difference. You will also be notified when you save.

Cryptocurrency exchange

Revolut partnered with Bitstamp to enable users to buy or exchange cryptocurrencies without going through a crypto exchange. With Revolut, you can instantly exchange any of the 29 currencies supported directly into Bitcoin, Litecoin, Ethereum, Bitcoin Cash or XRP. You can also send the crypto to other Revolut users for free. However, experienced crypto investors may feel restricted by this model as you don't receive the public or private keys for the cryptocurrencies, instead, they are stored in cold storage by Revolut.

Revolut loans

The platform offers unsecured business loans from £1,000 to £25,000 through the UK peer-to-peer lending platform, Lending Works. There are no fees to apply for the loan and if you are approved, you will be given a personalized interest rate and you can choose to accept the loan or not. On the FAQ page, they say that the annual interest rates vary from 12.5% to 25% depending on your credit history and financial performance.

Spending analytics

You can access a summary of your transaction sorted by category, merchant or county, see where you have been spending the most at. You can also see the spending by month or by currency.

Insurance

Revolut offers a pay per day or an annual policy for emergency medical and dental treatment while abroad. This also includes access to an extensive network of medical centers and rapid reimbursement paid directly into your account. The travel insurance is free with the Premium and Metal accounts. Premium users also benefit from the cover for delayed baggage and international flights of up to £320 each for up to 4 hours of delay.

Virtual cards

You can order up to 5 virtual and impossible cards for online use only. The virtual card can be set up in seconds on the account. The card doesn't have a pin so it cannot be used for ATM withdrawals, it is meant to protect you from online card fraud as it can be deleted and replaced with a new one.

Premium users have access to disposable virtual cards that automatically change details after every transaction.

Revolut Fees

The Standard account has no subscription fee. Revolut charges £5 per replacement, one free virtual card and £4.99 for extra virtual cards. The ATM fee is 2% for all withdrawals above the specified free allowance. The Standard account also has a £5 turbo transfers. Cryptocurrencies are exchanged at 1.5% for all plans. The Premium account has £6.99 per month or £72 per year while the Metal plan has £12.99 per month or £120 per year subscription fee.

Revolut Review 2019: Verdict

Revolut aims to offer more than just receiving, sending and withdrawing money, it aims to offer an alternative to traditional banks and more services including travel insurance. For frequent travelers, the app is a must-have. It uses real exchange rates and works in more than 150 currencies globally. Since they got their banking license, we can only expect more and better features and products.

The free withdrawals feature is however not unique as other challenger banks such as Monzo and N26 also have it. However, when it comes to virtual cards, multi-currency accounts and cryptocurrency trading may be hard to find elsewhere. A simple online search will bring up complaints about the platform's customer service, they assure users they are working on that. Overall, it is a good platform but if you should use it depend on your needs. If you travel a lot or use multiple currencies it may be the best platform for you.

FAQs

Can I upgrade my Revolut plan?

What countries are supported?

Can I get a spare Revolut card?

How much crypto can I exchange at one time?

Will I be charged for adding money by transfer?

When will my card be delivered?

See our range of other banking resources in this helpful A-Z