£500 Loan | Compare the Best £500 Lenders Now!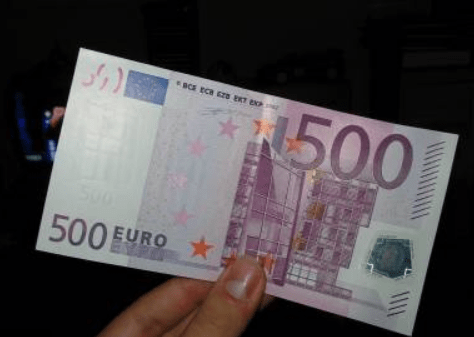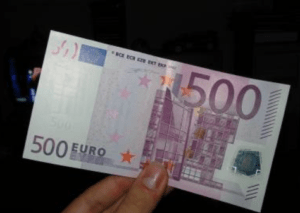 Are you wondering where to get a quick £500 loan? It might not be a walk in the park, as many people assume. Even with a good credit score, it is still tricky to get an affordable rate. Yes, you may want some urgent funding, but who wants to pay more in interest and costs than necessary?
So, what can a £500 loan possibly do?  Well, sometimes managing our finances is tricky, especially, after you have allocated all the funds only to discover you didn't factor a specific bill. You may have an emergency expense or may want to buy something, but you don't have enough. Perhaps you need some money to top up to pay off for your next holiday. As you can see, the cases are countless. The bottom line is each of these cases can quickly push your expense over your budget for the month. That's where a £500 loan comes in handy.
Best £500 Loan Direct Lenders 2020

What is £500 Loan and how does it Work?

A £500 loan is a short term loan often designed for people with poor credit record – those who do not have access to any other type of credit. But, the money must be repaid quickly – only in a few days or weeks.

Short-term lenders provide such loans. These lenders rarely do a credit check, and even when they do, they do so to determine your borrowing interest rate.

The £500 loan, as a short-term loan, is an excellent choice for emergencies. While there are several types of £500 credits on the market, they share some basic features.

Once you take the loan, you agree to pay the amount you borrow plus interest, sometimes like a one-off payment, and occasionally in staggered monthly payments.

Most of the lenders will check your ability to repay the loan. Therefore, you can only borrow £500 if you are in a position to repay it over the shortest time possible. You should avoid missing payments since such a move may come with a late payment fee, which can often be very steep.

Note: A $500 loan is helpful, but you must contend with the high costs and limited short repayment period. If you don't watch out, you can easily find yourself in a debt cycle

Types of £500 loan

£500 no credit check loan

A £500 no credit check loan is a short-term loan a lender grants you based on the information you give them. They don't do a hard credit review of your credit history. But to comply with the regulator's affordability and credit checks requirement, a lender carries out a soft search. A soft credit search is not visible to other credit providers. Thus, your credit rating will not take a hit from a £500 no credit check loan request.

£500 loan direct lenders

Direct lenders provide you direct funding, without involving the middlemen. They are like banks, they receive your application, process, and fund your loan request if you meet their benchmarks. These £500 loan direct lenders offer a variety of credit facilities. Among the numerous options, though, it is direct lender payday loans and instalment loans that are attractive options for those who urgently need small-hassle free cash. Direct lenders offer competitive rates, a straightforward application process, and quick approvals.

£500 instant approval

Sometimes you urgently need cash to fund a deficit or an emergency expense. You will not have the luxury of time. While most lenders strive to offer quick loans, getting approval is not easy. But with a £500 instant approval loan, you can quickly sort your emergency and embark on repaying it. Most instant approval loans are for the short-term, and so, these lenders do minimal background checks to hasten the processing time. Most providers of payday and instalment loans strive to provide instant approvals.

Bad Credit £500 loan

A credit score starts from 300 to 850. Lenders consider anybody with a credit score of between 300 and 580 as a risky borrower. So, if your credit rating falls in that range, you may not quickly secure an emergency short-term when you need it. But don't lose hope just yet, a bad credit £500 loan from specialised lenders is there for people like you. Such lenders look at more than your credit history, with your income as a focal point evaluating your eligibility for the loan.

£500 Guaranteed Loan Approval

A £500 guaranteed loan approval is hard to come by. But that is not news. Due to the credit and affordability checks FCA requirements, it is not easy to find guarantees in the consumer credit world. But some lenders have very flexible credit conditions and take a chance on you, poor credit or not.

While a £500 loan is presumed a small, unsecured, online loan, you can get it also as a different type of loan. It may fall under different categories depending on the kind of loan you have taken.

Some of the different types of £500 loan in the UK market include:

£500 Doorstep Loan

You can quickly secure a £500 through a doorstep loan.

A doorstep loan is a short-term, unsecured personal loan whose transaction takes place literally at the door to your residence.

Doorstep lender allows you to apply for the loan online but must meet you face-to-face, particularly when issuing the funds. These lenders let you borrow amounts between £100 and £1,000, with the highest limit only available to return customers.

The loans come with fixed rates. Thus, you know in advance exactly how much you'll pay as the overall cost of the loan. However, these rates are exceptionally high.

The repayment period of the loan range from a few days to a couple of weeks, ordinarily payable in weekly instalments. A doorstep loan agent visits to collect the repayments each week over an agreed period until you settle the loan, plus interest due.

Pros and Cons of a £500 Doorstep Loan

Pros

The process is carried at the comfort of your home, which makes it a convenient option for technophobes, the elderly, people with disability, or those who, for whatever reason, can't leave their houses.
Instant decision – if you qualify, you get the money straight away. In some cases, you don't even need a bank account as the money is delivered to you in cash, which saves you the bank waiting time and processing fees.
Credit rating not a consideration as the lenders often target people with less-than-stellar credit ratings.

Cons

They charge extremely high interest.
They charge late payment fees, which further increase the cost of the loan.
They don't do affordability checks, so such a loan can easily disarray your finances.

£500 Payday Loan

For a quick £500 loan, a payday loan will come in handy, particularly if you have a bad credit score.

As the name suggests, a payday loan is a credit facility pegged on the day you receive your salary. Lenders design such credit facilities to help you beat the tides until your next pay. So, you hold it for a few days, ultimately a month.

As most unsecured short term loans, Payday loans have a high annual percentage rate, usually greater than 100%. Though the Financial Conduct Authority (FCA) regulates these loans, high-street banks don't provide them. Such credit facilities remain a preserve of small companies with outlets and online portals, like QuickQuid.

Nonetheless, it is not a good idea to keep the loan for a sustained period. The interest on the borrowed premium accrues daily, so the earlier you pay, the more you save in terms of cost.

Note: Compare and contrast providers to find the best payday loan. Don't just consider the cost, but also transparency. The cheapest rate provider may not necessarily be the most affordable, as there may be hidden charges.

Pros and Cons of £500 Payday Loan

Pros

It is easy to access, and you can conveniently apply at any time at the convenient of your home.
It is an unsecured loan, with your pay-slip as the only requirement and doesn't consider your credit rating.
Payday loans are fast, so you get £500 within a few minutes of applying online

Cons

It is an expensive way of borrowing, and may quickly push you into a state of financial imbalance.
The constrained repayment period could prove tricky and may force you to borrow again.
Since they use Continuous Payment Authority (CPA), you may incur overdraft or other bank fees if the money is not in your account in time.

£500 Bank Overdraft

An overdraft is a form of debt granted by a financial institution when your account reaches zero. The institution allows you to withdraw money that you don't have, up to a specified limit. Overdraft is, essentially, a short-term loan, and you should only use it during emergencies.

For example, if your bank balance is £2300, but you spend £2,800, you will have utilised your bank's £500 overdraft.

There are two types of overdrafts, authorised and unauthorised. You plan for an authorised overdraft in advance. You enter an agreement with your bank about your borrowing limit. So, you can spend up to that threshold. Of course, there are fees attached to the service and differs from one bank to another.

On the other hand, an unauthorised overdraft is unplanned. It happens when you spend more that you have in your account at that moment. It also happens when you spend more than your agreed overdraft limit. As a consequence, you pay extra charges, which can accumulate very quickly.

Pros and Cons of £500 Bank Overdraft

Pros

An overdraft is flexible and quick to arrange, helping you manage your cash-flow more conveniently.
Some banks have zero-rated bank overdrafts.
There's no prepayment charge for paying off the money earlier than expected.

Cons

Unarranged overdrafts charge extra fees, which is costly.
You must maintain an account with the bank.
The applicable interest rate widely varies, so you can't accurately know the cost of borrowing.

£500 Revolving Credit UK

You can as well go for a £500 Revolving credit, which is a form of consumer short term financing. It is very similar to an overdraft, and it is also best suited for emergencies. Some similarities include, they both attract interest, and you have a limit.

On the flip side, revolving credit facilities are cheaper than overdrafts, particularly unauthorised bank overdrafts. Also, it is not inherently a business loan, but rather a rolling agreement. You can borrow, repay, and re-borrow throughout the revolving credit. The providers collect interest monthly.

Pros and Cons of Revolving Credit Loan

Pros

You have a limit, which means funds are readily available
It is a safe way to sort small short-term hiccups in your business
Less interest than a traditional credit card

Cons

They are short-term loans, so charge higher interest rates than conventional loans.
Are trying to arrange than other forms of short-term loans.
Target businesses, therefore, not an option for a personal emergency.

£500 Instalment Loan

An instalment loan is quite similar to a payday loan, with the fundamental difference being you have extra time to pay it off. So, suppose you take a £500 instalment loan, the lender may stagger the instalments into three or more equal monthly repayments.

An instalment is favourable if you intend to hold a small loan for a reasonably long period. But a payday loan would expect you to settle it as one payment. As such, an instalment allows you to solve your emergency financial needs fast but doesn't put too much pressure on your finances, thanks to its convenient repayment schedule.

Nevertheless, the flexibility in the repayment is at a cost. Since you hold the loan for a more extended period, you will pay more in interest. But if that's the price you pay for the peace of mind and to take control of your finances, then there's nothing wrong.

Pros and Cons of Revolving Credit Loan

Pros

Convenient monthly repayments that don't put pressure on your already squeezed budget.
It is easy to apply as such loans are widely available online.
Rarely discriminates against your credit score.

Cons

Higher interest than even Payday loans.
Late payment penalties.

Pros and Cons of £500 loan

Pros

You can quickly get it, often on the same day.
Less restriction since is it is a personal loan for a one-time expense.
Lenders accept borrowers with bad credit

Cons

Even with the cap of 80p per day for every £100 borrowed, the short-term loan can still be unrealistically expensive.
Some online are disreputable
£500 loan limit may not be enough to meet your needs.

Am I Eligible For £500 Loan?

A £500 Loan is a short term, as such is suitable for people who need a temporary cash boost to meet unexpected expenditure or a deficit. However, you stand a better chance to qualify for such a loan if you have a regular source of income. When we say income, we include employment income, pension, or benefits.

In a nutshell, the following are the eligibility criteria.

Be a UK resident.
Be over 18 years old.
Have a valid UK bank account
Must have a regular income
Must not be bankrupt
Must agree to credit and affordability checks

Are you concerned about your past financial struggles with repaying a loan? Perhaps you have a poor credit rating, maybe because you just reached 18 and has never borrowed, or simply because you have never borrowed before. Most of the bad credit loan providers will provide you with the £500 loan anyway.

How to Repay the £500 Loan

The majority of short-term £500 loan providers insist on automatically withdrawing repayments from your account on the payment due date.  To facilitate this, the lender will ask you to grant them authority to debit your account through a CPA.

With a CPA right, the lender recurrently withdraws money from the account you provided when applying for the loan. While most lenders will notify ahead of the withdrawal, they don't necessarily don't have to inform as long as they have an active CPA.

A CPA may lead to a bank overdraft if you don't have enough in your account on the loan's due date. The overdraft fees add to the cost of your loan, so make sure you have enough funds in your account to take care of your loan repayment a day before the due date.

You can cancel the CPA anytime you wish. However, you need to have another mechanism to repay the loan before doing so. To cancel it, talk to the borrower or directly reach out to your bank to stop the lender from taking any further payments from your account.

Also, once you cancel the CPA, make sure you submit payments on time to the consequences of late payment. In most cases, late submission invites penalties and may as well affect your credit score.

How do I apply for a £500 Loan?

If you need a £500 loan, first identify how long you want to hold this loan. The period will help you estimate the cost of the loan based on various types of loans.

Once you know the type of loan you want, you can pick the best lender. You can either walk to the store or submit your application online.

The online application is simple. Submit your details, including your employment and financial details

Enter £500 as the amount you wish to apply and the duration of your loan.

Submit and wait for your lender to process your loan request.

10 Features to Look for in a £500 Loan

Low overall cost of the loan, including the APR and other fees.
The lender must be legit per the Financial Conduct Authority's register.
Flexibility repayment date and amount to suit your needs.
How fast the lender process the loan.
Reputation of the lender in the market
Bad credit considerations.
Is there a benefit of prepayment?
Local store presence
The ease in tracking and managing your loan
Loan restructuring options.

£500 Loan – Verdict

A £500 loan is helpful in many ways, but the high-cost short-term loans may stand on your way.

Nonetheless, some payday and instalment loans from many providers can offer you a lea-way. You may want to consider alternative options before deciding on a £500 short-term loan.  These loans are typically not long-term financial solutions. For that reason, you should only use them to bridge the temporary gap and settle them as quickly as you are back on your feet, to avert unnecessary costs.

FAQs

What's the difference between a payday and instalment loan?

Can I hold both instalment loan and payday loan at ago?

Do £500 Loan lenders conduct credit such?

What is the interest rate of a £500 loan?

If you're looking for a low-cost share dealing platform that makes it super easy to buy and sell stocks, ETFs, and funds, it might be worth considering Halifax. You don't need to have a current account with the provider, and getting started takes just minutes. In this article, we review the ins and outs of...