£100 Loan Now | Compare Best £100 Lenders!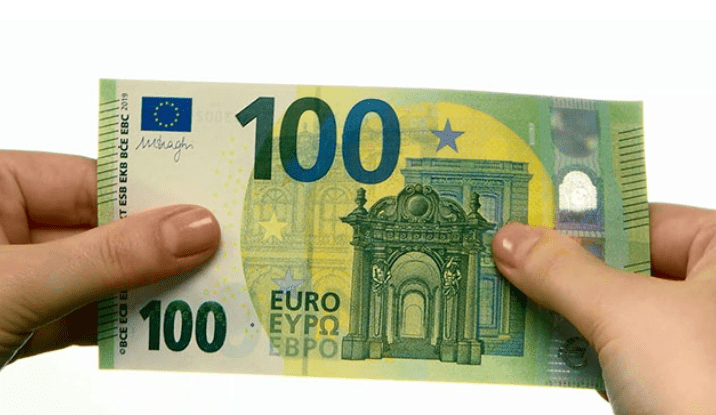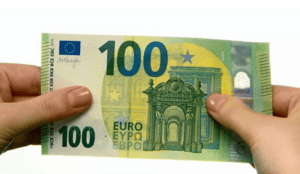 From time to time, you'll find yourself in need of £100 urgently. It could be for an urgent home repair, a car repair or to supplement your long-awaited holiday. There's no shame in admitting you need help.
But with a bad credit score, your loan options are limited to short term loans. Such loans are disbursed fast and are ideal for emergencies. Before you take a quick £100 loan, you should understand what you are getting into.
Yes, a £100 bad credit loan will save the day, but in the long run, it could dig you deeper in debt. To avoid this, we have compiled a quick guide of everything you need to know on the same.
Best £100 Loan Direct Lenders 2021

What is a £100 Loan and How Does It Work?

A £100 loan is a short-term loan designed to solve urgent financial needs. And being a short term loan, they are predictable and straight forward. Unlike traditional loans, lenders offer the £100 loan without conducting a credit check, thereby increasing the risk for lenders.

Here's how it works.

You scour the internet for a lender and check if they are a perfect match for your needs. Next, you fill out a loan application form, submit it and wait for a response. If the loan is approved, the lender presents you with a loan contract detailing the terms and conditions of the loan, including the APR and the repayment dates. Once you sign the contract, money is sent into your bank account within one business day. Easy, right?

Now, the fact that £100 loan direct lenders offer bad credit loans means they risk losing their money. To make this risk worth their while, they charge high APRs. When choosing a £100 direct loan lender, consider the APR more than the interest rate. Aside from the loan interest, lenders often have hidden charges. These hidden charges are captured in the APR, making it a true representation of the loan cost.

When is the quick £100 loan due?

The due date for short term loan varies from one lender to another and depends on the amount borrowed. In this case, for a £100 UK loan, you should expect to repay within two or four weeks. If you fail to meet the deadline, you might incur a lateness fee.

On the other hand, if you can repay the loan before the due date, do so. This will save you money that you'd have spent in loan interest. But before you do, confirm if the lender charges an early repayment fee.

Some £100 direct loan lenders charge an early repayment fee to recover their lost income. You see, the £100 loan earns interest every day. Therefore, if you repay before the deadline, it means the lender doesn't get income for the remaining days. And depending on their lending regulations, they will charge a fee for it.

How much does a £100 loan cost?

£100 no credit check loan is convenient for emergencies. But given the high cost, it could make your financial situation worse if you do not pay it back on time. Short-term loans cost more than 5x traditional loans.

Luckily, the cost of the £100 short term loans is regulated by the Financial Conduct Authority. Their rules and regulations limit how much a lender can charge in interest and default fees. For a £100 loan payable in four weeks, the maximum interest you can pay is £24. And in the event you cannot repay the loan on time, the maximum default penalty you can pay is £15. With these limitations, for a £100 loan, you will never repay more than £200.

Repayments

In the loan application form, the lender will request for your banking details. They will use these details to deposit the loan and also set a recurring payment. In the financial world, it is called a continuous payment authority. This is where you permit the lender to deduct what you owe directly from your account through your debit card. And though they can deduct any time, because of the loan contract, they stick to the repayment dates. Some lenders are courteous enough to give you a two-day notice before they do so.

A CPA comes in handy in ensuring payments are made on time. But on the other hand, you might be left with no money to cater to other bills. And if you didn't have enough money for the repayment, you might end up with an overdraft leading to additional bank charges.

Luckily, you can always opt-out of a CPA. Your £100 direct loan lender is obligated to cancel the CPA and provide alternative payment options, including manual payments.

Note: a CPA only authorizes the lender to make loan repayments and not to get your personal bank details.

Another way lenders ensure you repay the loan is by requesting for a postdated check. This is a check with a future cashing date. Usually, borrowers write a date after their payday. So on the due date, the lender will cash in the check for the loan repayment.

What happens if I default?

With numerous repayment methods available, defaulting on a £100 quick loan is a process. On the due date, the direct loan lender will attempt to repay the loan through the CPA or the postdated check. If you don't have enough money in your account and your bank doesn't pay overdrafts, the lender will continue trying. And each time the result is 'insufficient funds', the bank will charge a fee which increases the cost of the loan.

When the direct loan lender cannot make the repayment, they will call, or email you to pay. On the flip side, they will charge a lateness fee and will eventually hand over your details to a debt collector. Debt collectors are aggressive in their collection methods.

But this doesn't have to be your experience. If you anticipate being late on your repayment, you should call the lender in advance. Most lenders are willing to work with you and come up with convenient repayment plans. However, you will have to pay the interest accrued before the repayment date is pushed.

Note: rolling over the loan always leads to more costs.

How Do I Apply for a Quick £100 Loan?

The easiest way of applying for a quick £100 loan is online. You can complete the application from your mobile phone, tablet or PC and receive an approval decision in a couple of minutes. During the review process, the lender might call your employer to confirm your employment status. Moreover, they will review your loan affordability based on your income and expenses.

Note: some direct loan lenders perform credit checks.

Once the loan is approved and you sign the loan contract, the money will be sent to your bank account on the same day. But the speed of loan disbursement depends on when you made your application and the lender.

Requirements for a £100 Loan

£100 quick loan lenders accept borrowers with bad credit. But though they are lenient on this front, it doesn't mean they accept everyone. As such, filling a £100 loan application form is not a guarantee you'll get the loan. To increase your chances of getting the loan, ensure you meet the loan requirements. Some of the basic requirements include:

Be a UK resident
More than 18 years old
Have a UK bank account
Provide proof of regular income
You should provide evidence of your address for the past three years

You might also have to:

Have a working email address and mobile phone
Agree to an affordability and credit check

Note: different lenders have different eligibility criteria. Therefore, it's a good idea to check what you need to qualify for the loan.

Types of £100 Loan

£100 payday loan

With this loan type, you get the £100 and repay it on the next payday plus the interest accrued. Some lenders may require payment within two weeks and others in a month. The longer the loan term, the more you pay in interest.

£100 Doorstep loans

Once you qualify for a doorstep loan, you will complete an affordability test in your home with the help of a lender representative. The money is then delivered to your home.

£100 instalment loans

Like the name suggests, an instalment loan allows you to repay the loan in instalments. You can repay it every week. This builds commitment and reduces the burden of repaying the loan over time. And since the interest charged is on the reducing balance, you pay less for the loan.

£100 loan direct lender

A direct lender will fund the £100 loan without including middlemen in the transaction. They work like traditional banks in many ways. You submit your loan application, they process it and then fund the loan upon approval. Direct lenders offer several loan options, including instalment loans and payday loans depending on your needs.

Note: direct lenders have the luxury of offering a simple application process and fast approval.

£100 Instant loan approval

For those times you need money urgently, an instant approval loan comes in handy. You can use it to fix your car, to pay your house bills or a hospital bill. Many direct lenders offer instant loans. Though they are called instant, they are processed within an hour (which is faster than what traditional finance options available).

£100 bad credit loan

Credit scores range between 300 and 850. And though there are different credit score systems in the US, most lenders consider scores below 620 to be poor credit. At this score, very few banks will offer loans because you are high-risk. But bad credit loan lenders don't care about this. In fact, you are their target customer. All they care about is your affordability for the loan.

£100 bank overdraft

This is a loan extended by the bank by allowing you to withdraw more money than your account balance. With the extra cash, you can address your emergency. For instance, if you have £100, you can withdraw £200. To get an overdraft, you have an agreement with the bank. You'll also specify the overdraft limit. This type is called an authorized overdraft.

In cases where you spend more than you have in your account without prior consultation with the bank, it's called an unauthorized overdraft.

£100 revolving credit

This is similar to a bank overdraft. A revolving credit also has a limit and attracts interest. However, they are cheaper than bank overdrafts. You can think of it like an open-ended, and flexible loan.

Note: a £100 line of credit is different in that it is a one-time agreement with the financial institution. Once you spend the £100, the agreement ends.

£100 no credit check loan

In this type of loan, the lender determines your affordability of the loan without conducting a hard credit check. This loan is ideal for borrowers who have a poor credit history. Though it is flexible and great for emergencies, it has risks. These risks include the potential of getting stuck in a vicious debt cycle.

How to Choose the Right £100 Loan Lender

When comparing quick £100 loan lenders, it's easy to get stuck on the APR and cost of the loan. But aside from this, there are other factors to consider before picking a lender. These include;

Total amount payable – this is the total amount you'll have repaid at the end of the loan period.
Instalments – this represents how much you'll repay every week
The APR – this represents the real cost of the loan. It includes the interest rate and other hidden charges. The lower the APR, the cheaper the loan.
Customer reviews – check to see what other borrowers are saying about the lender. Good reviews reflect well on the lender's reputation.
Loan term – how long do you have to repay the loan? Two weeks or four weeks? Which is most convenient for you?
Loan amount – you only need a £100 quick loan. Does the lender insist on you getting a higher loan instead of the exact amount you need? Borrowing more than you need will put more money in your pocket, but it also means you'll incur a higher cost.
Eligibility – do you meet the eligibility criteria of the lender?
Features – can you rollover the payment when you cannot meet the deadline? Can you make an early repayment without incurring extra costs?
Fees – how much are the lateness fees?

Is Taking a £100 Loan a Good Idea?

Only you can answer this judging from your financial situation and needs. Before you apply for the loan, ask yourself;

Do you qualify for cheaper £100 loans? Always consider a cheaper loan financing option that meets your needs
Are the repayments manageable? Most direct lenders outline the APR they charge and help in calculating the cost of the loan. Use the loan calculator to determine if you can manage to repay the loan. If you can't, stay away from the loan.
What is the £100 loan for? A £100 long term loan isn't for fixing your long term problems. Instead, they are mean to short term problems. If you have a long term financial need, consider seeking help from a financial adviser.

Pros and Cons of a £100 Loan

Pros

Fast approval – loan application review and approval happens fast. After approval, the £100 is in your account on the same day.
You can use the £100 as you please – provided you do not indulge in illegal businesses, you can do use it however you like
Lenders offer bad credit loans – you receive a £100 loan even if you have a poor credit score

Cons

High costs – even with a lender with the lowest APRs, the cost of a £100 loan is higher than that of a traditional bank loan
Disreputable lenders – not all direct loan lenders are legit. Some provide loans with offers that are too good to be true. The lender you choose should comply with the UK lending laws.

Verdict

£100 loans come in handy in many ways, especially in emergencies. And while you can use the loan for anything, only take it when you need it. Why? Well, because they are expensive and without proper caution, you can end up in a vicious debt cycle.

You will have to repay the loan in two weeks or so. Therefore, make sure you will have the money to repay the loan plus the interest accrued.

FAQs

Why should I give the £100 direct loan lender my banking details?

Why are £100 short term loans more expensive than regular bank loans?

Can I get an extension for the £100 loan?

How fast will I have my money?

Can I have multiple £100 loans?

If you're looking for a low-cost share dealing platform that makes it super easy to buy and sell stocks, ETFs, and funds, it might be worth considering Halifax. You don't need to have a current account with the provider, and getting started takes just minutes. In this article, we review the ins and outs of...