Digit App Review 2021 – Automatic Saving Platform
Technological innovations and digitalization have paved the path for online saving platforms. These online money-saving apps help people in saving money for retirements and other events without changing their lifestyle.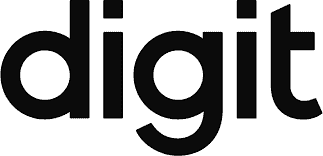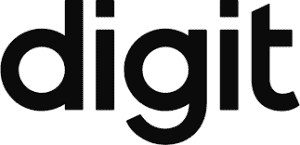 These platforms also help in paying credit card related debt. In addition, these apps have developed algorithm techniques to save money every time even you just can't remember to do it. Automating your savings and finances means you are moving money from checking to a savings account on a daily or monthly basis.
These online apps have developed several saving strategies which help in saving money without hindering the real life of users. However, choosing the right saving app is crucial.
To help you with that – we review Digit – which is one of the most popular money saving app. The app is well known for painlessly saving money.
Digit is an online app that focuses on saving money by tracking spending. Their algorithm techniques help in determining how much the user can save. The app automatically withdraws money from the user's checking account into savings.
What is Digit?
Digit is an automated savings app that helps users in saving money, particularly to those who experience trouble in remembering to set money aside for retirement, emergency funds, and other events. The money-saving app automatically moves your money from checking account to a savings account – so the user can use that money at a later date.
The survey shows that 62% of Americans have below $1,000 in their savings balance while only 21% of Americans don't even have a savings account at all. Digit is seeking to take advantage of low savings. They have developed an enticing feature to provoke users for savings. It helped in saving $1,000,000,000 in the past few years. It is a registered and licensed platform.
They keep investors funds in FDIC insured bank – which mean your money is safe. The account creation process is simple. You just need to link the bank account with Digit saving account. They have also developed an instant withdrawal feature – which means you can withdraw money from a savings account in less 30 minutes.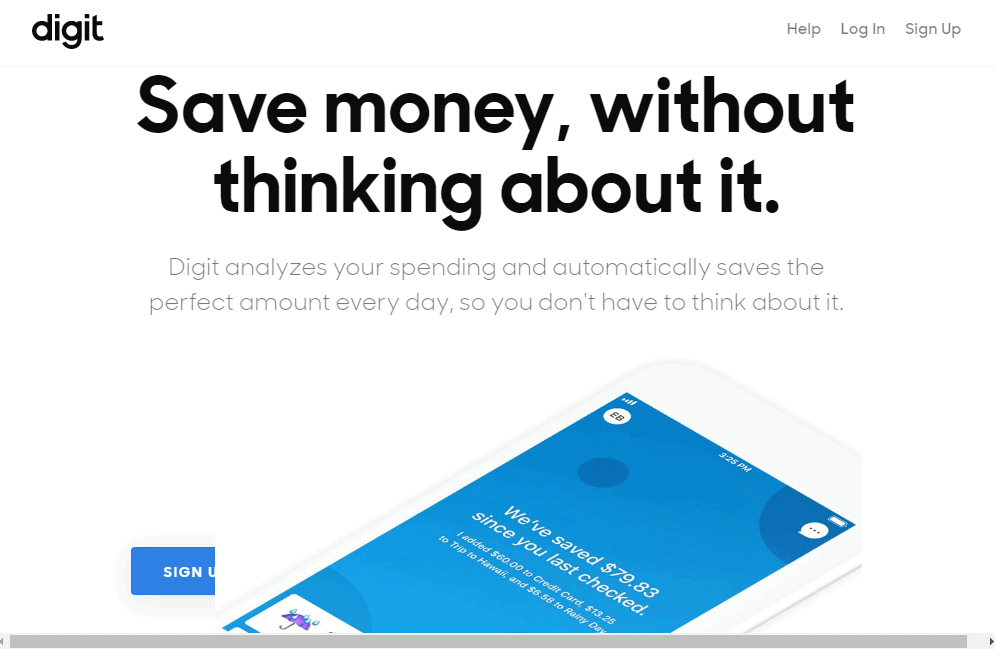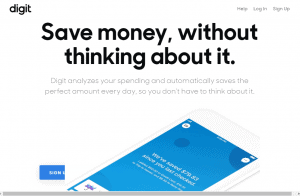 What are the Pros and Cons of Digit?
Digit Pros:
✅New savers
✅Goal-oriented investors
✅Smartphone users
✅No minimums
✅Text messaging
✅Hands-off investors
✅1% annual savings bonus
Digit Cons:
❌ High monthly fee
❌ No phone support
❌ Not for long term savings
❌ Cannot Perform Transactions via the Website
❌ Unexplained Savings Algorithm
❌ Small Savings Interest
How does Digit Work?
Digit has developed a simple and user-friendly website. The user can easily read all the information they need to understand how this platform works. The user can easily download its app from the website, which is free for 30 days. The main idea of this platform is to help people in saving money automatically without changing the lifestyle of users. Instead of focusing on making large saving goals, this saving app concentrates on making small withdrawals from your account on a weekly basis. They even set aside a few dollars wherever possible.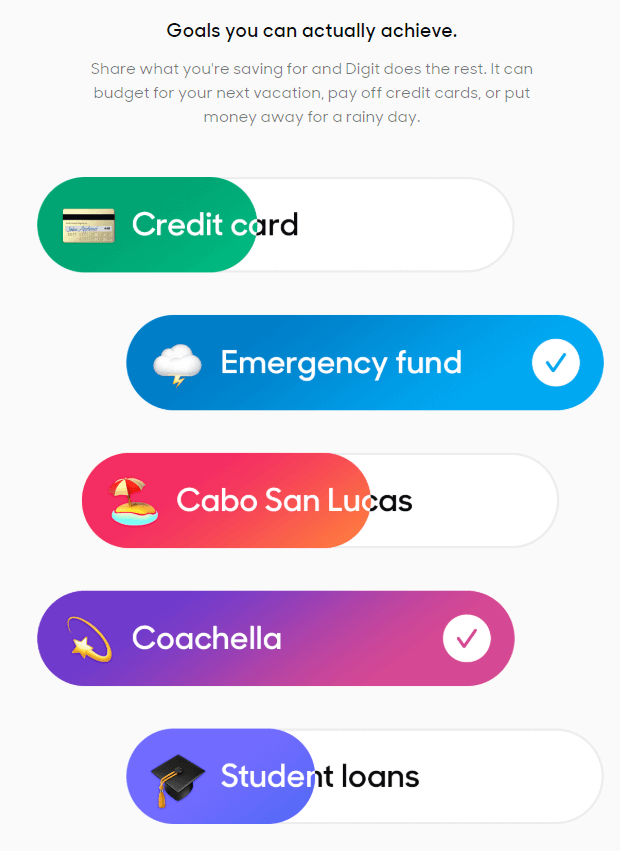 It is designed to help you set aside $3 here or $9 there until you eventually have enough money in an emergency fund or larger purchase. The platform makes saving so easy, automatic and hassle free. Digit almost works like a saving account as they also offer a bonus to investors – which is the form of interest on savings.
The platform offers 30 days free trial. They charge only $2.99 fee each month for their services. They hold investors money in saving account – which allows them to earn interest on that money. However, they transfer that interest to users in the form of a 1% annual bonus. They also don't sell your personal data, earn money for advertising to you, sell leads to other companies, or get paid to push other products you might not need.
The most aspiring thing about Digit app is it automatically settles on a safe amount for saving on a weekly basis after reviewing lifestyle, spending patterns and income. You don't need to provide any suggestion for them.
It supports almost 7,000 banks and credit unions from all over the United States. The platform is available for U.S. clients only. Its savings algorithm concentrates on four main factors in determining how much money you afford to save.
Checking account balance
Upcoming income
Upcoming bills
Recent spending.
What is Digit Account Creation Process?
Unlike robo advisors and P2P lending platforms, the digit money saving app requires small information – which makes account creation process so simple. The potential client needs to visit the website or download its app to start saving through this platform.
The signup button is situated at the right top of its home page. Once you click the signup button, the platform will ask you to enter your phone number and password. Once you are done with that simple information, the platform will ask you to link your checking account. It will then take some time in analyzing your account activity such as how much money you spend from the account and how much money comes into the account.
The platform will ask you to set a minimum balance for a checking account. The platform suggests the user set a minimum balance of $200. Digit also permits users to add a secondary user. Although the second person is eligible to use the account, the platform also restricts that person from the administrating dashboard along with making changes to the account.
Digit will create a saving account on their platform to move money from your checking account. This account is also known as the Rainy Day Fund. The first automated savings will occur within two or three days.
What are the Best Features of Digit?
Saving with a Text Message
Unlike bank and online saving platforms, the users don't need to make saving and put those funds into the savings account. Digit is quite different from these traditional platforms. This platform is simple and operates using text messages. The user is only required to text Digit "save", they will make a deposit to your account. When you text "withdraw", they will immediately send the specified amount to your checking account. The platform also permits users to send text messages for setting specific goals and assign unique "goalmojis" to each one.
Control Over Saving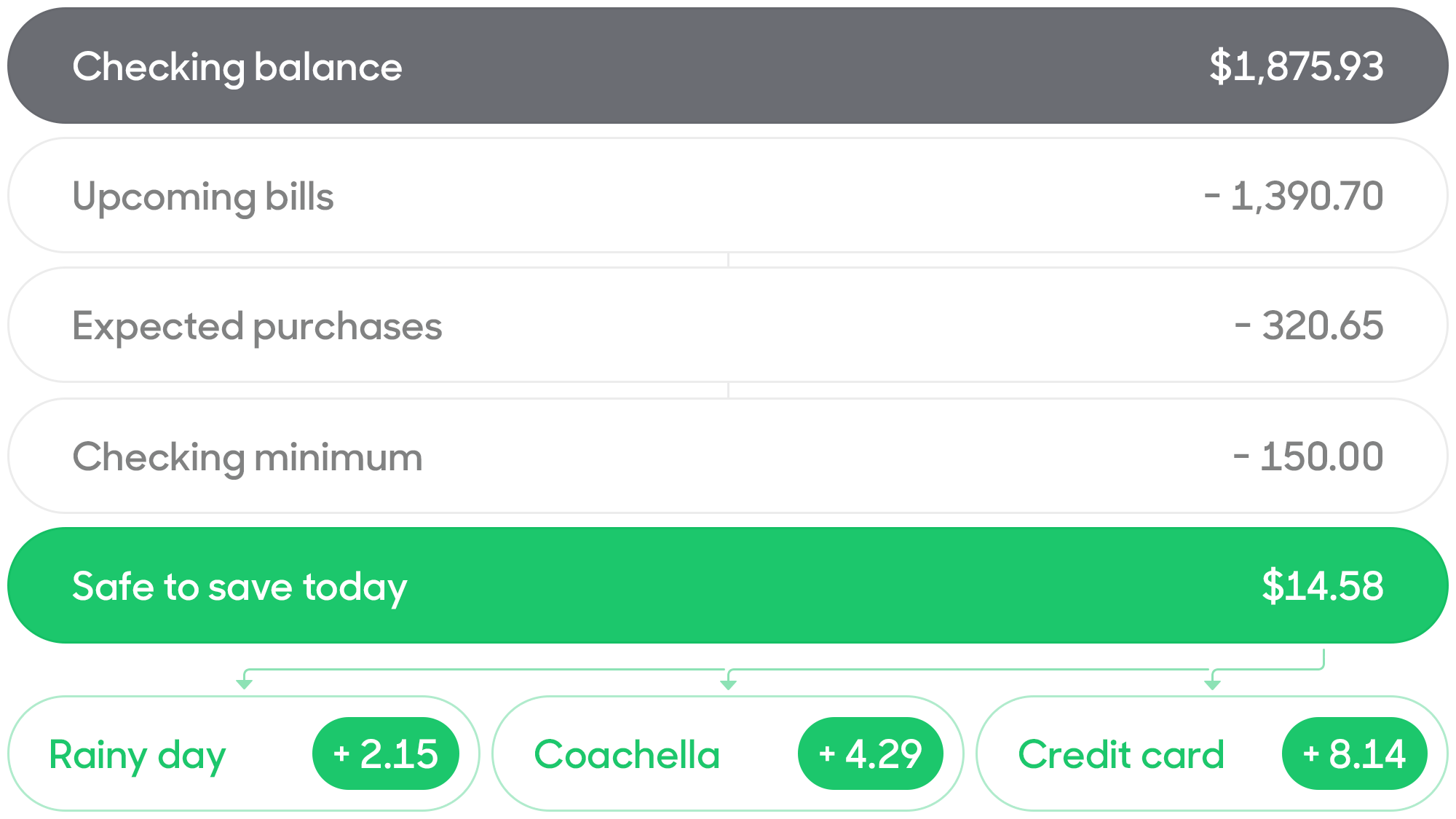 Although, they automatically deduct money from checking account, you are also eligible to regulate how much you want to save. For instance, the user wants to save more, the user is only required to send a text message "Save More" to Digit. On the other hand, if you believe you don't have enough money for saving, you are only required to send a text message "Save Less".  the platform will save less. The user can also stop saving for some time. You only need to send text "Pause" to suspend saving for time being. You're also free to make manual transfers into your Digit account at any time, which can be done by text.
Digit Withdrawals
People always save money to use those funds in an emergency. Savings that are not accessible during the emergency time are useless. This happens mostly when you save your money in traditional banks and other financial institutions.
However, in the case of Digit, instant withdrawals option is available. The user can withdraw funds from saving account 24/7. The user can expect to get money from Digit in 30 minutes or less. They mostly transfer funds within seconds. They don't charge any fee for instant withdrawals. You only need to download the latest version of Digit app to avail this option. You are required to tap "instant" on your next withdrawal to give it a try.
For standard withdrawal, the user needs to type a text message "Withdraw" to move money from saving to checking account. The platform does not put any restriction on withdrawals limits.
Goal setting
Goals are known as "Goalmoji's" on this platform. The platform allows users to set various types of goals such as emergency fund, vacation, or even make an IRA contribution. The user can make this happen just by establishing Goals.
Its Goalmojis feature permits users to tell Digit to save money for various purposes such as rent or electricity bill, for a trip to Disney World, for your wedding, or anything else you want money set aside for. With the help of an algorithm, Digit has the potential to save the perfect amount every week to reach your goals. Below are the few things the user can do with a Goalmoji:
Save the perfect amount of money throughout the month so you can pay your bills on time and in full
Tuck away money for your anniversary weekend getaway
Set aside money for Christmas gifts over the course of the year so you don't feel the pinch all at once in November.
Protection from Overdrafts
Some people are showing concerns that Digit is using software to make regular withdrawals from checking account, which could result in an overdraft. You don't need to worry about this factor. This is because Digit has established a platform that knows how much the user can afford to save. They don't make big savings when your account balance is low. They also pause saving when your account reaches a minimum limit. If Digit's saving directly results in an overdraft — for example, you have $10 in your account and Digit withdraws $11 — the company will refund any overdraft fees you incur.
Savings Bonuses
Some people are criticizing that holding money in Digit account is yielding nothing. In fact, saving money in this account reduces the value of money. That not true. When you save money in Digit saving account for three consecutive months, the platform will offer you a 1% annualized Savings Bonus. They automatically transfer the bonus to your saving account and no minimums to qualify for the bonus. The bonus is paid on a pro-rata basis every three months.
Pay Off A Credit Card
Digit helps users to pay off their credit card debts. The automatic savings mobile app is letting users pay off credit card debt with the savings in the account. This feature is known as Digit Pay. The user is required to set credit card debt as a goal. Once you activated and enabled this service, the app will automatically start using funds for debt repayment. Another feature, which is known as "Boost," also permits users to prioritize the goals. The user can set credit card debt repayment as the most important goal. This feature will save money and use it for debt repayment.
What is the Fee Structure of Digit?
Digit has a clear cost structure. They offer 30-day free trial to all users. After the trial period, Digit will charge you $2.99 per month. They will deduct this amount directly from your account. They also charge a fee on instant withdrawals. This feature permits a user to receive funds in a few seconds. They charge 0.99 cents for each withdrawal. Standard withdrawals are free.
 Is it Safe to Save Money in Digit?
Yes, Digit is a safe place to hold funds and link your current accounts. This is because of its clean history and a massive user base. The platform is also licensed from respective authorities. The platform holds user's money is FDIC insured accounts. They insure funds up to $250,000. In addition, the platform has taken several other measures to protect your money and data.
The data is secured by 256-bit encryption – which is one of the highest security levels. They also verify each account to ensure the security of funds.
What Countries are Accepted on Digit?
Digit only accepts clients from the United States. They do not permit investors from Europe and other parts of the world to use this platform. This is due to regulatory restrictions. The clients must have a U.S. social security number, a permanent U.S. residential address, and currently, reside in the U.S due to financial regulations. However, they accept clients from all U.S. states. Below is the list of few states out of 50 that are accepted on this platform:
Alabama
Alaska
Arizona
California
Colorado
Delaware
Hawaii
Idaho
Utah
Virginia
Wisconsin
Wyoming
Illinois
Kansas
Louisiana
Mississippi
Missouri
Nevada
North Dakota
Ohio
Oklahoma
Rhode Island
Tennessee
Texas
Does Digit Customer Support Good?
Digit has set up strong customer support platform. They have developed a separate page to solve user's issues. When you click on the "Digit Help Center", the platform will take you to a new page where they have set up an extensive "Frequently Asked Question" segment. They tried to answer several questions related to account setup, withdrawals, savings, etc. If you still need more help, you need to click on the "Contact Digit" tab – which is placed at the right top of the FAQ page. Once you click that tab, the website will take you to a new page where you can directly ask a question to the management team. They generally respond to queries in three days.
Digit Review 2019 – Verdict
Digit is an innovative platform for everyone. This is because savings always play a huge role in our life. Digit permits users to set various saving goals such as emergency funds, travel, credit card repayments and so on. In addition, the user can access these funds within a few seconds. There are several enticing features of this platform. They automatically save money without making any difference in the lifestyle. They also don't set any restriction for account minimum. Strong customer support, annual bonus and transparent fee structure add to users confidence.
FAQ:
Do the users need to maintain a minimum balance in Digit account?

No, the platform does not require the user to maintain any minimum balance. The user is free to withdraw money from Digit account anytime as many times as they want.

How does Digit's automatic savings algorithm work?

Below are the four key features that influence Digit's savings algorithm:
Checking account balance
Upcoming income (paychecks or predicted irregular income)
Upcoming bills
Recent spending
Digit uses these four factors every weekday to save a small amount of money.

How often does Digit save for user?

Digit considers several factors before saving money. These factors include paydays, upcoming bills, rent, average balance and spending patterns to determine when and how many users afford to save. For the Rainy Day Fund, the platform makes 2-3 savings transfers each week on average.

How much does Digit set aside each day?

This also varies from user to user. The platform claims that the average transfer is $18. However, this is not a fixed amount. They generally withdraw $5-$30 two to three times each week.

Does Digit account earn interest?

No, Digit does not pay interest. It is not a bank. However, it holds users funds in the bank account which earn interest. The bank transfers those funds to users in the form of an annual bonus of 1%.

What banks does Digit support?

The platform support almost 7,000 banks and credit unions.

How does the user cancel credit card debt reduction?

The user is eligible to create or delete any goal. Once you deleted the credit card repayment goal, all the funds in the goal move back to your checking account.

Does it cost anything to withdraw money from Digit?

Digit is transparent about the fee structure. They do not charge a fee for withdrawing funds from Digit. However, the platform charges $0.99 per transfer if you use instant transfer feature – which generally takes few seconds in transferring funds to your account.