Johnson & Johnson (NYSE: JNJ) stock price lost substantial value in the past few months amid investors' concerns over lawsuits. JNJ shares plunged more than 15% since the beginning of this year. The stock price is currently trading slightly above from 52-weeks low of $121.
Market analysts believe the steep selloff in Johnson & Johnson stock price is presenting an attractive buying opportunity. Both value and dividend investors can attain this opportunity.
Johnson & Johnson Stock Price Trades at Cheap Valuations
The market analysts expect JNJ shares to bounce back sharply in the coming days. This is because the stock has already hit the bottom of the selloff.
Bernstein analyst Lee Hambright says legal overhangs on the share price are overdone. The analyst anticipates the worst scenario regarding settlements is already priced in.
The settlements stood in the range of $10B-$12B. This includes $5B for opioids, $5B for talc, and $800M for Risperdal.
On the other hand, J&J shares are trading at a significant discount following the selloff. Bernstein analyst Lee Hambright says the stock is trading at a 17% discount compared to a 12% premium to the S&P 500 at the end of last year. This is close to two standard deviations below the long-term average.
Dividend Growth is Safe
Johnson & Johnson is a safe stock for dividend investors. This is because of its cash position and a long dividend growth history.
The company has increased quarterly dividends in the past 57 consecutive years. It is considered a dividend king when it comes to dividend investing. The company currently offers a quarterly dividend of $0.95, yielding around 3%.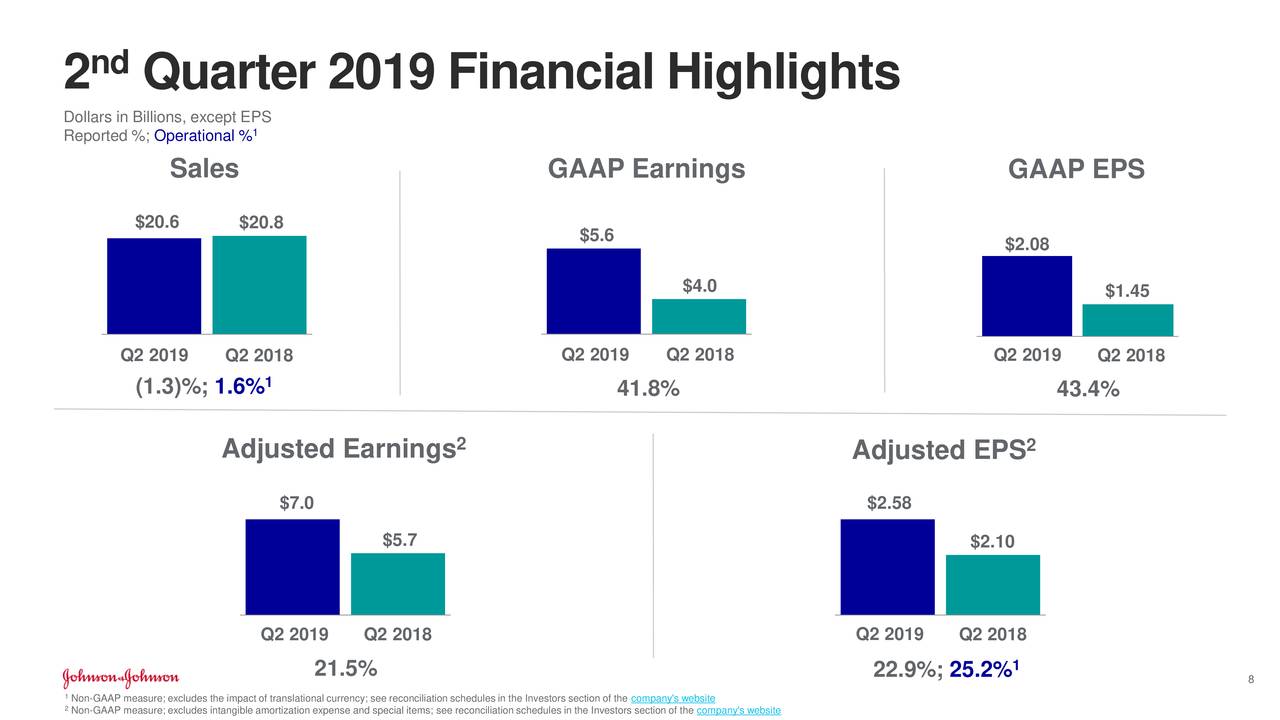 Despite sluggish revenue growth, the significant increase in earnings per share supports dividend growth. The company has generated earnings per share of $2.08 in the latest quarter, which kept its dividend payout ratio based on earnings below 50%. Overall, Johnson & Johnson's stock price appears like a good play for dividend investors.