Intel (NASDAQ: INTC) stock price soared to the highest level in history amid sustainable growth in financial numbers. The company's strategy of expanding its penetration in the data center markets is enhancing revenue growth.
The management has been actively working on repositioning its portfolio to capitalize on data-centric businesses.
Its shares are trading around an all-time high of $58. Fortunately, market pundits are seeing the acceleration of the bullish trend. This is because of improving demand and robust outlook.
In addition, analysts are showing confidence in the massive buyback program of $20 billion. Moreover, Intel's strategy of raising dividends is contributing to the bullish case.
Further Momentum in Intel Stock Price is Likely
The market pundits strongly believe that INTC shares are poised to extend the upside momentum into the next fiscal year. For instance, Bank of America increased its price target to $70 due to growth potential and a $20B buyback program.
BofA analyst Vivek Arya says, "The competitive threat from AMD (NASDAQ: AMD) remains real. But it will manifest at a more measured pace than believed by consensus." 
The analyst also claims the chipmaker is set to outperform competitors for the second consecutive year regarding sales growth.
On the other hand, Northland Capital has provided a Buy rating with the stock price target of $69. The firm says the sale of modem business would reduce its operational expenses – which would add $0.10 to earnings per share.
Financial Growth is the Biggest Catalyst
Intel has topped revenue and earnings estimates for the third quarter. Furthermore, its updated outlook for the full year is significantly exceeding consensus estimates.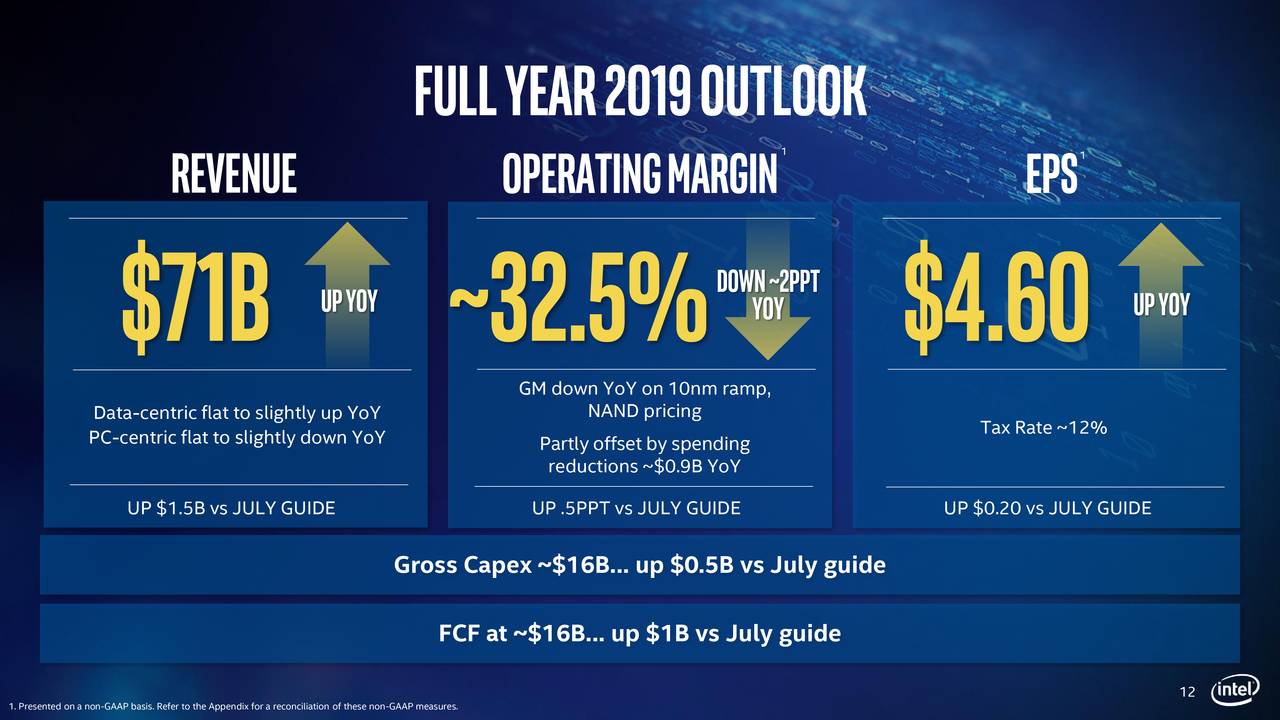 It expects full-year revenue in the range of $71B, up from the consensus of $69.47B. The earnings per share are likely to stand around $4.60 (consensus: $4.38). The company is also well set to make a dividend increase. The investors are anticipating double-digit growth from the chip marker. Overall, Intel stock price is well set to accelerate upside momentum.
Click here to learn more about stock brokers and stock trading.