Silver Cloud Financial Review- Read this Before Applying!
You are in a financial quagmire; you urgently need money, but bad credit is standing in your way, or maybe you need same-day funding, which you can't get from the bank because of their bureaucratic process. So, you've figured Silver Cloud Financial can help you.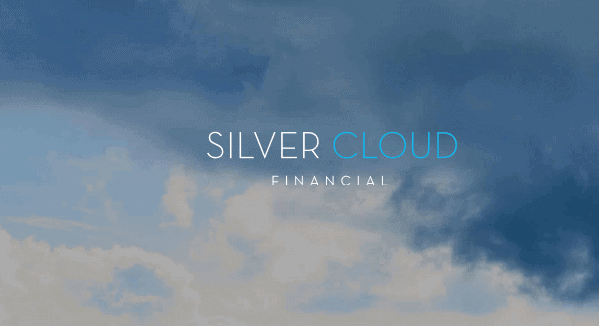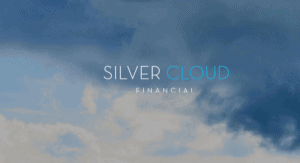 They have a pretty amazing offer; you'll get hundreds of dollars in your checking account by the end of today. You also don't need collateral, but more interestingly, the deal comes from the Native American—owned enterprise, so you don't need to worry about your state-imposed loan limits.
Sound too intriguing to resist. Not necessarily. Dig a little deeper before you make any rash decision and we have it all covered.
We help you to paint a clear view of Silver Cloud Financial, how they work and let you decide whether it is worth it or not. If you want to avoid surprises, you'll find time for this comprehensive Silver Cloud Financial review.
Apply for a Payday Loan Now! | Best Payday Lender 2020

Loans From $100 to $15,000
Instant Application & Approval
Bad Credit Considered
Lenders From All 50 US States Onboard

What is Silver Cloud Financial?


Silver Cloud Financial is a tribal lender that started as an institution to provide economic stability to Habematolel Pomo nation, an Upper Lake, California federally recognized tribal group. But it has since grown into a prominent player in the short-term loans lending business with operations across the country, save for a few states.

It provides unsecured loans ranging from $300 to $,1500 regardless of one's credit score. But like payday lenders, its interest rate is prohibitive, with some borrowers paying thousands in interest for borrowing a few hundred dollars.

You can reach them via call or live chat to get more about their products. But from an independent point of view, their platform is safe and secure, so you don't have to worry about your transactions, they neither charge prepayment penalties nor have hidden fees, and you can get great discounts if you are a return customer.

Before we move even further with this review, you need to be aware that Silver Cloud Financial has had a fair share of negative publicity. Some time back, it was locked up in conflicts with several government agencies. It's not just its high APR, which sometimes go well over 700%, the Financial Protection Bureau accuses them of unfair practices. The case came after several customers complained that the lender had used the ACH authorization to take money from their accounts, yet they fully settled their accounts and, thus, legally owed nothing. Though CFPB has since withdrawn the case, it is something you want to keep in mind.

Tribal Lending Overview

A tribal lender is not different from other lenders except that it is an institution found on the protected sovereign territories that are independent of the state laws and restrictions. These institutions are owned and managed by the Native American community. They may offer similar products as other lending companies, but they neither abide to rate caps or local consumer laws. However, it doesn't mean tribal lenders are not regulated.

They operate in strict adherence to federal consumer protection laws. Besides, most tribal lenders work under the Native American Financial Services Association (NAFSA) umbrella. This organization is their mouthpiece but also plays oversight by ensuring its members observe responsible lending practices.

With the internet, tribal lenders now lend money to both tribal and non-tribal borrowers, sometimes operating even outside their sovereign nations. This move has, over the years, pitted these financial institutions against different states, especially those that have banned high-interest loans like payday and installment loans.

In April last year, the Second Circuit Court of Appeals, in a case CFPB filed against Think Finance and Plain Green Loans, ruled that the tribal lenders' immunity against local laws and regulations is only limited to operations on the sovereign territories. But when they lend outside their borders, the lender must comply with the state laws, including licensing requirements, interest rate caps, and other state regulations.

The faux tribal lenders have, for years, not been under state laws. In 2014, the Supreme Court laid down the path on how states can handle tribal lenders. It said tribal lenders are only immune when operating in sovereign territories.

"Congress has not abrogated tribal sovereign immunity from a State's suit to enjoin gaming off a reservation or other tribal lands. IGRA partially abrogates tribal sovereign immunity in 25 U.S.C. § 2710(d) (7) (A)(ii), but only in regards to gaming activity that takes place on Indian lands."

Note: Since tribal lenders are sovereign instruments, suing them is a complicated matter. To avoid suffering anguish and confusion, don't give ACH authorization to a company that your state has not legally sanctioned to conduct business.

Features of Silver Cloud Quick Loans

It processes loans within 24 hours on business days
It offers unsecured loans of $300 and $1,500
The duration is very flexible
Its APR may go well over 700%
You can't know the interest and fees until you make your application
No penalty for early repayment
It uses ACH repayment method

Pros and Cons of a Silver Financial Loans

Pros:

Quick loan turnaround – Loan processed within 24 hours
It accepts poor credit score, though it carries out credit checks
Multiple prepayment options with no prepayment penalty

Cons:

High APR
As a tribal lender, it doesn't abide by state usury and local consumer protection laws
It offers minimal information about its APR until you apply for the loan

Step by Step Guide to Apply for Silver Cloud Financial Loan

Once you land on the Silver Financial homepage, you can select how much you would like to borrow. You choose from the drop-down menu, after which you can proceed to apply in the following easy steps:

You'll be prompted to either create an account if you don't have an account or log in if you already have one
Input your full name, email, clarify your military status, and accept the terms to proceed
Continue by entering your contact, date of birth, and Social Security number and driver's license number
Provide information about your employment status, including employer, monthly pay, the frequency of payment, and your next two paydays
You can then enter your bank account details, which comprises of account and routing numbers
If you have a promo code, claim your discount by entering the promo code and verify it and finish. Otherwise, click Finish

How the Loan Works

Once you have submitted your application, you can then wait for Silver Cloud Financial to contact you, which happens within a few hours of your application if you've submitted your request within business hours. Otherwise, you'll hear from them the next business day.

First-time borrowers can access from $300 to $1,000, but subsequent borrowers can get as much as $1,500. Nevertheless, only borrow what you need as the lender charges quite high-interest rates, and taking more could disarray your finances. Many customers have complained about it, which is common with short-term loans. So, carefully read the contract to avoid surprises.

They claim, in case you need the money sooner, you can ask for same-day funding. We are not in a position to confirm this, though. The lender offers very little information about it. So, it is worth checking out if they charge extra fees to facilitate it before you proceed to make such a request.

Whether you get a same-day loan or receive the funds the following day, it will be in the form of a direct deposit into your account or a paper check.

Consumer Loan & Arbitration Agreement

Once your loan is approved, you'll receive a contract document, which is subject to the U.S. Federal and Tribal rules. This document outlines terms of the loan, comprising of the dollar amount of the loan, the cost of the loan, annual percentage rate, method of repayment, and your repayment plan.

Silver Cloud Financial generates a standard schedule comprising of your payment dates and the amounts due on those dates. They tailor the agreement to suit your case. Thus, the repayment plan is such that your last installment ultimately pays off your loan. You don't need to worry about ballooning payment if you stick to the arrangement or pay more each month. Otherwise, the late fees will increase your outstanding loan balance.

It is advisable to take your time and carefully go through the agreement as it is legally binding. In other words, unless the terms are agreeable, don't enter the contract. But once you agree to the terms, you receive the loan. If you decline, your application is withdrawn and discarded.

Repaying my Silver Cloud Financial Loan

Once you receive the loan, you can settle it based on your Consumer Loan & Arbitration agreement. Repayment is pretty simple, usually multiple installments, including the interest calculated on a reducing balance. Thus, each payment consists of the cost of the loan and a partial principal repayment that reduces your outstanding amount.

You can settle your loan at any moment. Sign in to your account, view your payment options, and make a partial or full payment. Otherwise, on every due date, the provider automatically withdraws payments according to your loan contract and repayment schedule.

But trouble beckons when you don't have enough funds to cover this payment. Of course, if your bank allows an overdraft, the loan will be repaid, and you'll be left shouldering the overdraft fees. But if the bank doesn't, Silver Cloud Financial charges you $20 – what it calls an insufficient funds fee – on top of the loan and interest for that month.

You are not confined to follow the settlement schedule. You can pay additional amounts, which would go into reducing your principal of the next due date. There's no prepayment penalty. Subsequently, you can pay off your loan as early as possible. Besides, if you pay it off in time, you may qualify for rate discounts in your subsequent applications.

Eligibility Requirements

As a tribal lender, Silver Cloud Financial doesn't have many restrictions. Their loans operate based on tribal and federal regulations and OLA guidelines. However, you must:

Be at least 18 years old
Live in a state where Silver State Financial has operations
Have regular income
Provide a checking account with a debit card
Have a valid email address
Provide an active phone number
Not have more than two active loans

Silver Cloud Financial is not available in the following states:

Arkansas
Connecticut
Georgia
Maryland
Minnesota
Montana
New York
North Carolina
Pennsylvania
Vermont
Virginia
Washington, DC
West Virginia

The Cost of a Silver Cloud Loan

Once you have submitted your loan request and Silver Cloud Financial have been in touch, you'll receive a Consumer Loan and Arbitration Agreement, which in essence, is your loan contract. It includes your repayment plan and declaring all the costs.

The loan is not as easy to pay as they are easy to secure. So, before you sign the agreement, you should be sure the terms are agreeable and conform to your budget. But once you agree and receive the money, there is no turning back.

If you don't pay the installment before the due date, ensure you have enough funds a day to the maturity date. Otherwise, you are liable to a $20 penalty. This fee adds to the weight of the loan. Further, the situation can get out of hand if your payments are resubmitted and fail again, as this would initiate a recollection process.

Like any short-term loan, Silver Cloud loan credit is only useful as a stopgap measure, and you should repay it as quickly sooner rather than later – most preferably with your next paycheck. If you fail to pay it off in time, you'll scramble to manage it, and you might end up paying interest running into thousands for the few hundreds of dollars you borrowed.

Note: Silver Cloud Financial issue loans based on individual circumstance, it has no one rate fits all.

Customer Safety

Silver Cloud Financial loan is safe, nothing outside the ordinary tribal loan. You may be concerned about safety, as most states ban tribal loans. However, the ban is not because they are not safe, but rather because they carry a prohibitively high APRs. Also, they don't observe any state statutes or local consumer laws.

Besides legality, there's the technology aspect of it. The provider utilizes 128-bit SSL encryption that ensures all inputs are safe from the prying eyes of data fishers. It also has sophisticated measures in place to protect consumers from hacking.

In some cases, however, Silver Cloud Financial can use some information for marketing purposes as outlined in its privacy agreement. But you can limit the lender from using your information by calling them at 855-254-5430.

Silver Cloud Financial Customer Support

In terms of customer service tools, Silver Cloud has done a reasonably good job. You can reach the support team either through phone, live chat, or email. With all the three options, you can get immediate assistance whenever you have a problem.

We can't complain about the quality of service either. But we noticed some complaints from previous customers on review forums like the Better Business Bureau (BBB) and Trustpilot.

BBB has not accredited the tribal lender thanks to near 50 complaints with at most a two-star rating. However, it still has a B in grade. At Trustpilot, it has more than 600 reviews, but does exceptionally well with an "Excellent" rating, scoring 80%. Here also, there are negative comments as well.

If you look at these grievances, however, you'll realize that most of these users didn't clearly understand the terms of their respective loans. Most of them are on the cost of the loan, which is common for tribal lenders and payday loans. The users particularly take issue with the support team for failure to intervene. But that's not part of the deal. So before you sign up for these loans, be sure you'll you can afford to repay the loan, lest you join the list of the aggrieved borrowers.

Note: Silver Cloud Financial doesn't identify the states it has operations but most states have mechanism to identify and confirm registered lenders. Ensure you use such tools to know if the lender is available in your state before you apply. 

Verdict

When in a financial pit, you will need all the help you can get. The problem, however, arises when you have bad credit. With the help of Silver Cloud Financial, you can get off the hook. But it is a tribal lender, so you want to watch out for triple-digit APRs.

Silver Cloud Financial is a legit lender, albeit its struggle with the CFPB! While it closely guards the fees and rates of borrowing, you'll get all the information you need in the loan contract, once it has approved your loan request.

Short-term loans are only stopgap solutions, and you should only use them as such. Before you resolve to go for a tribal loan, be sure to exhaust the other better alternatives, and only use Silver Cloud Financial as a last resort. And when you borrow, only get the amount you need, which you can quickly payback and strip yourself of the debt burden.

Apply for a Payday Loan Now! | Best Payday Lender 2020

Loans From $100 to $15,000
Instant Application & Approval
Bad Credit Considered
Lenders From All 50 US States Onboard

FAQ

How can I apply for the loan?

Does the lender do a credit search?

Can I hold more than one loan from the lender?

How can I repay my loan in advance?

What if my financial circumstance has changed and I'm unable to repay the loan?

Is the ACH repayment option safe?

US Payday Loans A-Z Directory