Pennsylvania Payday Loan Alternatives 2020
Are Pennsylvania payday loans legal?
Well, everyone seeking a same-day loan in the Keystone state often ask this question. The truth is payday loans are illegal according to the State laws. However, this is not to say that such loans don't exist here. Multiple websites offer such loans in complete disregard of the state laws.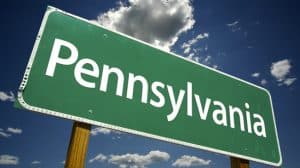 Most lenders carrying out the business either associate with Native American tribes, who are sovereign from the State laws or they could be operating offshore to avoid following the Pennsylvania jurisdiction laws. If you are looking for such a same-day loan, you should be wary these lenders, though, because they remain unregulated.
In this review, we are looking into the payday loan options in Pennsylvania, how these loans work, their costs, and explore the other better alternatives. So, let's get started.
Apply for a Payday Loan Now! | Best Payday Lender 2020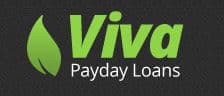 Loans From $100 to $15,000
Instant Application & Approval
Bad Credit Considered
Lenders From All 50 US States Onboard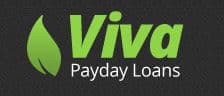 How Payday Loans Work

Payday loans are small short-term cash advance of an amount between $50 – $1,000 extended to an individual with the condition they repay it on their next payday or when they get income from a steady source, often pension or Social Security. The loans take different names, including deferred deposit check, post-dated check loans, or check advance loans.

The payday loans have a simple, streamlined application process. The eligibility criteria include:

18 years or older.
Are a permanent resident or citizen of the US
Own an active good standing checking account with debit card.
Can prove their income.
A working phone number and email address.

In most cases, the usurers would want you to give them access to your bank account. Alternatively, you can write them a postdated check for an amount less than its face value, and the lender cashes it on the loan's due date, which corresponds with your next payday.

Another common approach, particularly for online payday lenders, is granting the lender access to your active recipient account to enable the usurer to automatically withdraw loan plus accumulated interest on the loan's due date using your debit or prepaid card details. This transaction happens on your next paycheck.

Pennsylvania Payday Loan Laws

Pennsylvania is among the states that have payday loans restrictive laws. And in November, the federal government too will start regulating payday lenders. The state banned these loans basically for their unusually high interests.

Like many other industries, each state has its regulations about lending and dictates the terms and conditions surrounding most loans. For the record, it is illegal in Pennsylvania to offer a payday loan.

Federal and state lending laws, including these PA regulations, do not apply to payday lenders that operate on Native American tribal land. Federally recognized sovereign tribal states are outside federal and state banking jurisdiction. So, they can offer payday loans at higher interest rates and without term limits and restrictions on rollover loans. Many of these lenders offer loans to PA residents online, which increases the availability and flexibility of short-term financing.

These laws include:

Check Cashing Licensing Act of 1998, 505

The Check Cashing Licensing Act of 1998, 505(a) bans payday loans in Pennsylvania. Though it targeted check-cashing companies, it equally locked out payday lenders. In essence, a payday loan is a post-dated check cashing business since when you sign an agreement with the lender, you give them the authority to withdraw funds from your account. But some payday lenders have been creative and have expanded the repayment options to instalment, expertly dodging the law.

But this law not only deals with checks but prohibits ACH transfers from bank accounts as well. It also establishes that any lender, whether an online operator or has a storefront, needs a license in line with this regulation.

Consumer Discount Act PA

PA Payday loan surrogates and other credit institutions abide by the state's Consumer Discount Company Act. This law caps small loans, of up to $100, charge an interest ay work 6%, with a maximum APR of 9.5% and a service charge of 3% of the amount borrowed. But this cap is limited to loans with repayment terms shorter than four years.

Military Lending Act (MLA)

The Military Lending Act protects active-duty service members and their dependents from outrageous interest rates and predatory lending practices. It caps the interest rate at 36% per annum on consumer loans targeting service members.

The Federal "Payday Lending Rule."

With the predatory loans widespread across the country, the Federal regulators have figured a nationwide minimum protections for consumers, particularly concerning payday, installment, and auto title loans. These credit facilities come with high-interest rates and fees, which end up trapping borrowers into a debt cycle, where they end up taking out a second and perhaps a third loan because they are unable to pay back the first one on time.

Dubbed "Payday Lending Rule," law comes into play on November 19, 2020, and will require the lenders have to do affordability checks before giving out the money to ascertain that the borrower is capable of paying the amount they are requesting without having to roll it over.

Emergency Loan Alternative to Payday Loans in Pennsylvania

At some point in our lives, we face storms. Some of these challenges are short-term financial problems that we can quickly solve with a payday loan if the option was available. So, what other options can you use to bridge this financial gap until your next paycheck?

Getting an emergency loan can provide you with the quick cash you need at an affordable rate than the payday loan. The funds come in handy when handling unexpected expenses, like a medical bill, or urgent car repairs. You can get emergency cash advance from your employer, nonprofit organization, community group, or bank as a personal loan. Alternatively, you can have your emergency fund.

Here are some alternatives to payday loans in PA;

Unsecured Personal Loans

Unsecured personal loans can help you during difficulties as they don't require that you risk anything as collateral. Plus, they are processed faster as most lenders offer it as a same-day loan, meaning the lender funds your account on the same day you submit your application.

Even so, you'll need to have good credit, over 629 FISCO. Borrowers with bad credit struggle to get approved for a personal loan. Some lenders may accept borrowers with as low as 300 FISCO credit scores, but, of course, at a hiked interest rate.

Pros:

Far less expensive and safer than payday loans or cash advances.
You have a grace period before the loan starts accumulating interest.
Borrowers with bad credit may qualify.
The funds become available on the same day you apply.
You can qualify with a limited credit history.
It is a perfect short term solution to an emergency expense.
Helps you build your credit profile
It's a lawful way to access credit in Pennsylvania.

Cons:

High interest rates if bad credit.
Takes longer to process than payday loans.

Unsecured personal loan lenders don't offer the same rates, so it's worth shopping around and comparing options, including other alternative emergency funding options.

Credit Union Emergency Loans

So, are you feeling disenchanted with the high bank fees? Perhaps, you are hoping for the best way to make your money work for you while also maintaining easy access to your funds. Look no further than a credit union.

Credit unions offer emergency loans to its members at an affordable rate that you can ever find elsewhere. There are over 363 federally insured credit unions with about 950 branch office locations in the Keystone state providing banking services to over 4.29 million members.

To become a member of a credit union, you require to be associated with a particular group, either through work, school, or neighborhood. Also, you need to buy purchase shares in the credit union to create your account with them.

These unions can help you achieve financial freedom. Their member qualify for emergency loans at less expensive rate, it is even better if you have a stable credit history.

Pros:

Competitive rates on loans.
Stable returns on your investments.
You enjoy a grace period before it starts accumulating interest.
Financial education services.
It offers free or low-cost checking and savings accounts.
Some offer short-term payday loan alternatives of up to $2,000.
Members borrow against their savings.
No credit qualification required.
It's a lawful way to access credit in Pennsylvania.

Cons:

It may take at least a day to process an emergency loan.
You must be a member as you borrow against your savings.

Credit Card Cash Advance

If you an emergency or a one-time expense that you can't afford to pay as at that moment, you can turn to your credit card for a cash advance.

Just as you pay bills with your credit card, you can obtain cash with it too. For a cash advance, walk to your nearest ATM and withdraw. It is just like withdrawing money from your bank account using a debit card. However, you are using a credit card, and the money comes from your credit limit instead of your bank balance, and so you'll pay it back with interest.

Your cash advance limit, in some cases, is lower than your actual credit limit for purchases. Also, the interest on a cash advance is higher. The good news is you have the option to pay back the money over time as long as you make periodic minimum payments.

Although credit card advance is costly, it is way much cheaper than taking out a payday loan. However, ensure you stay within the limits you can afford. A huge credit card debt that you can't afford to settle will scuttle your good credit history. So, pay off the loan as quickly as you can to reduce your credit your utilization and build your credit score.

Pros:

It's relatively easy and convenient to access credit.
It helps build your credit if you pay quickly.
The funds are instantly available when you need them.
You borrow against your credit limit.
Cheaper than payday.
It's a lawful way to access credit in Pennsylvania.

Cons:

You pay high interest and fees.
No grace period, the money begins to accumulate interest immediately.
It raises your credit utilization rate than can adversely affect your credit rating.

Factors to consider when choosing a Payday Loan Alternative?

 

Ease and convenience of the loan.
The loan funding speed.
Cost of the loan (APR)
Duration of payments.
How flexible are the payment options?
Is the loan facility legal in PA?
Are there early or late payment penalties and other consequences?
How will the loan your credit score?
Other loan features

How to Avoid Taking Emergency Loans

You may have noticed that the best borrowing alternatives do not fit emergencies. While they are cheaper, they are not as fast or as convenient as payday loans. But you can avoid using payday loans and its alternatives if you exploit the options discussed hereunder.

Pennsylvania state-run programs

Like most states, Pennsylvania has a few programs that target those who need basic financial help. The services are available through the Pennsylvania Department of Human Services. They include:

Supplemental Nutrition Assistance Program (SNAP)
Low-Income Home Energy Assistance Program (LIHEAP)
Temporary Assistance to Needy Families (TANF)
Cash Assistance
Medical Assistance (MA) / Medicaid

These programs can help you deal with your temporary financial problem. More such options are available at the Pennsylvania Department of Human Services website.

Save for Emergency

We are not stuck in the problem forever. When the rains stop, hatch a plan on how to deal with the situation in the future to avert the hardship you've gone through. The best way to go about it is to plan your finances by creating an emergency fund. Personal finance experts advise us to accumulate at least an equivalent of our three months' worth of expense as the emergency fund. You can do it gradually, saving as little as $5 per week. Such a kitty can help you with future emergencies and prevent you from procuring expensive short-term loans in the future.

Other alternatives

In case your savings are not enough to see you through an emergency, there are cheaper alternatives to borrowing. However, they may not be fast or convenient as payday loans, and they may include asking for help. Some of these alternatives include.

Nonprofit organizations, charities, and religious groups offer financial help to such short-term problems on request.
In case of a medical bill, negotiate for an arrangement to pay off the medical bills. Your options include an income-driven hardship plan or a payment plan.
You could talk to friends, family, or your employer for a soft-loan.
Go for a paycheck advance.
Bank overdrafts are also an option, but they charge unreasonable interest, which makes them an unviable option.

Final Word!

Pennsylvania banned payday loans through its 1998 law that prohibited post-dated check cashing business. However, the rise of technology has created digital platforms that out-state-lenders offer such loans. But owing to these loan's predatory features, it's best if you work with their alternatives. It is advisable to avoid emergency loans that don't do preliminary credit and affordability checks because they charge exorbitant fees and interest rates that can quickly sink you into a debt cycle. Only use payday loans and their surrogates as lenders of last resort.

Apply for a Payday Loan Now! | Best Payday Lender 2020

Loans From $100 to $15,000
Instant Application & Approval
Bad Credit Considered
Lenders From All 50 US States Onboard

FAQ

Can I get a payday loan in PA?

How can I get a payday loan from a Tribal Lender in PA?

Can I go to jail for taking a payday loan online?

How quickly does it take to process a credit union emergency loan?

What's the interest rate cap in PA

Are installment loans legal in Pennsylvania?