Las Vegas Payday Loan Lenders 2020
If you are a permanent resident of Las Vegas, Nevada, need urgent cash, yet can't wait until your next payday, then a payday loan is your quickest option. Nevada is among the most liberal states in virtually every aspect, and as such, allows payday and check cashing services. What's more, qualifying for a loan here is as easy as ABC, and there are tons of options.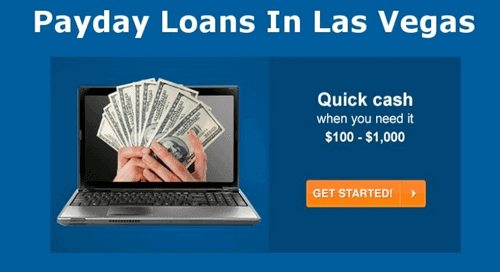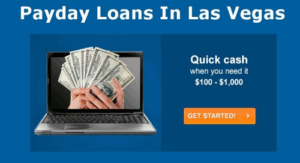 But as much as payday loans are legal, you can't go picking on any payday loan as Nevada has no limits as to how much a lender can charge. That's why there are a few factors we should consider before choosing a short-term loan to sort your cash-flow problem. In this piece, we review all the features of these types of loans Sin City and put together a list of the best payday loan providers. Read on.
Apply for a Payday Loan Now! | Best Payday Lender 2020

Loans From $100 to $15,000
Instant Application & Approval
Bad Credit Considered
Lenders From All 50 US States Onboard

Are Payday Loans Legal in Las Vegas? Yes!

Payday loans often referred to as "deferred deposit loans" or "high–interest loans," in Las Vegas and elsewhere in Nevada, are legal according to Stat. 604A.010 et seq. 2017, Chapter 274.

Nevada requires payday loan operators to obtain valid license, whether they operate a storefront or online lending service, as per chapter 675 of NRS.

Lenders must not also lend you more than 25% of your expected gross monthly income, and the term of the loan must not exceed 35 days. Besides, that state also prohibits extending the debt for a period longer than 60 days.

With sky-high interests, the silver state protects borrowers from harassment or any threat of legal action. You have a right to negotiate a repayment plan that works for you in any case you default on the loan.

But with the laxity of these state laws, lenders have a lot of freedom. Nevada has no restrictions as to how many outstanding loans you can hold, and the lenders have the liberty to charge as much interest as they want. According to the stats from the Centre for Responsible Lending, payday loan providers charge an average of 682% in APR, making the area among the most expensive places to seek same-day credit in the US. In brief, Las Vegas is an excellent place to be a lender, but a very tricky one to be a borrower.

How Payday loan Work in Las Vegas, NV

There are payday loan shops across Sin City and several online vendors. You can choose to walk to a storefront or finish the business online through the online application process. Also, some allow you to complete everything over the phone, while others offer all the three options, and you get to choose which one best suits you.

Before you even think to apply for a payday loan, be sure you meet the following eligibility requirements:

You are 18 years or older.
You must provide your Social Security or Taxpayer Identification number
Proof of income.
Have a valid checking account with an active debit card.
Provide an active phone number and an email address

Once you fill out the form and submit, the lender provides you with an agreement form declaring the amount of the loan, the APR, and outlining all the applicable fees and payment schedules. Your loan request is due for approval as soon as you sign the agreement. Still, you can cancel the loan within 24 hours of application without being liable for any penalty. But this should happen by the close of the next business day.

Factors to consider when choosing a Payday Loan in Las Vegas, NV

 

Registration status and reputation of the lender.
Ease of application and convenience of the loan.
The loan funding speed.
Cost of the loan (APR)
The flexibility of the repayment options.
Any penalties on early or late payments.
Terms of the loan.

The Best Payday Loan Providers in Las Vegas, NV

Speedy Cash

Speedy Cash, also known as Rapid Cash in Las Vegas, is a quick loan service that has been operating for over two decades. It currently serves Nevada, Oregon, and Washington. Over the years, it has seen immense growth, introducing online lending in 2008, and further bringing its short-term loans closer to its customers in 2015 by launching its mobile app.

With Speedy Cash, you have different credit facilities, including payday, installment, and title loans. It offers these services online, over the phone, and at their stores across the country. For its payday loans, you can rollover or refinance it by paying the fees of the loan.

Pros:

You get to choose your most convenient method – storefront, phone, and online.
Instant funding to your debit card.
Licensed lender.
Get from $100 up to $1,500 online and $2,500 in stores.
Friendly support team.
Your loan is due on the next paycheck.
Available for people with bad credit.
Positive feedback from previous users.

Cons:

High APR of up to 651.79.
Rolling over the loan can easily send into a debt spiral.

MoneyTree

MoneyTree is a short-term loan lending company started in Renton, Washington, in 1983 by the Bassford's family – Dave Bassford, his wife Sarah, and his brother Dennis. Today, they are operational in four other states, namely California, Colorado, Idaho, and Nevada.

Their payday loan service is available both online and at their local branches. All you have to do is fill out the forms and upload the requisite documents for approval of up to $5,000. However, the lender will determine your limit based on your income, the information you provide, credit history, and reports from credit consumer reporting agencies.

Among its loan products include payday loans, installment loans, title loans, and business loans. MoneyTree also provides check cashing, money order, and bank wire.

The company charges $16.5 for every $100 borrowed over 14 days. Once your loan application is approved, you can receive the funds in your account or can pick it at the nearest branch, whichever you prefer. Your loan matures on your next paycheck, but you can roll it over.

Pros:

Lends as little as $50 and as high as $5,000.
Convenient application process, both online and the storefront.
No prepayment penalties.
Licensed by the Nevada Financial Institutions Division.
Safe and secure.
You can rollover your loan.
Some branches operate 24/7.

Cons:

Expensive loans, charging $16.5 for every $100 borrowed.
No live chat customer support.

Check City Las Vegas

Check City has been in operations since 1986, offering quick loans to people who need fast cash. It has over 30 locations in Nevada, with over 20 locations in Las Vegas alone. Others include North Las Vegas, Reno, and Henderson.

The application process is straightforward, be it online or at the branch. You need a photo ID, your pay stub, and a checking account. Its rates, however, are relatively higher, considering it charges you $20 for every $100 you borrow. Nevertheless, you get $30 back if you successfully refer a friend.

Pros:

Quick loans, taking hardly 30 minutes to process.
State licensed lender
It has a long-standing reputation.
It is a direct lender, so it doesn't share your information.
Use a top-notch security system to protect customer data.
Top-rated customer support.

Cons:

The $20 for every $100 is very expensive compared to other providers.
Sometimes the loans take up to a day to process.
No live chat support.

On-Call Cash

On-Call Cash is a loan provider that has been in existence for over a decade, offering quick payday, title, and installment loans to the residents of serving the Las Vegas Valley and the state of Nevada as a whole. Unlike most lenders, it processes your request at superfast speed, 20 minutes, or even less. Apply for $100 up to $1,500 against your next paycheck when you are in a bind in a super easy application process. You have between 7 days to 60 days settle the loan, which is a considerably fair arrangement. However, you must provide proof of employment, proof of permanent address, and two months' bank statement. These are top of the essential identification document, such as an ID and social security number.

Pros:

All Credit Check Accepted
Fast Approvals
Convenient four storefront locations in Las Vegas.
Extended repayment period
Experienced licensed lender.

Cons:

It doesn't lend less than $100.
No live chat support.

CashNetUSA

CashNetUSA is not your ordinary small-time lender, but a quick loan division of the New York stock exchange-listed Enova International (NYSE: ENVA). The division began operations in 2004 and has seen immense growth over its one and a half a decade run. So, if you want a lender with the muscle, then you got one in CashNet.

CashNetUSA provides three quick loan products – payday loans, installment loans, and lines of credit – in Las Vegas, NV, and over 30 states. You can apply for the payday loan at any time of the day and any day of the week. It offers up to $1,500. However, the total cost of the loan, plus the principal, must not exceed 25% of your gross monthly income.

Their platform is available online, and their approval runs around the clock. Its loan application process is reasonably straightforward, with the significant deal being checking your eligibility, your credit situation notwithstanding.

As a direct lender, CashNetUSA protects your data and doesn't share it with third parties, which perhaps explains its nearly three million customer base. Its loan terms are tailor-made to fit your circumstance, so it is a not one-size-fits-all type of loan. The loan matures on your next payday, about 8 to 35 days away from your application. They also offer a one day grace period for those paid by paper check.

Pros:

Highly reputable same-day loan provider.
State licensed lender.
Process the loans 24/7.
It is a direct lender, so it doesn't share your information.
24/7 top-rated customer support.

Cons:

$25 per $100 borrowed is very expensive.
No live chat support

How Payday Loan Repayment Work in Las Vegas, NV

There are two approaches to repay a payday loan, as applied by most lenders. They include:

Post-dated checks

Most often, at the payday stores, a customer writes a post-dated check to a payday lender who agrees not to cash it for the length of the loan period.

Automated Clearing House (ACH)

As the borrower, you provide details of your debit card to grant the lender authorization to automatically withdraw funds from your account on the due date upon an ACH request to your bank.

A deferred deposit loan is not a long-term loan, and so you should only seek it to solve small-time financial hiccups. Therefore, you should settle it with the next paycheck. However, a borrower can spread the repayment over not more than 90 days as required by law. Of course, this is subject to the terms and conditions of the provider.

Think Twice Before You Settle for a Payday Loan

It is agreeable that payday loans can, with no hassle at all, bail us out when we are in an urgent need for cash. But they are prohibitively expensive, and it is worth looking into other available options.

As already stated, the Center for Responsible Lending puts the annual percentage rate on payday loans in Nevada at a staggering 682%. It may be easy and convenient to float your check to get a portion of your next paycheck, but the loan's excessive interest rate makes it problematic.

In some states, you can't repay the loan and take another. There's a cool-off period between your successful applications when you wait for a few additional days. But in Las Vegas, which falls in the jurisdiction of Nevada, you can take another loan immediately after repaying the previous one. These renewals can easily send you into a debt pit hole. You end up paying more in costs than the actual amount you originally borrowed.

Consequently, before you settle for a payday loan, be sure to have considered other options, including:

Bank personal loan
An emergency loan from a credit union
An emergency loan from non-profit organizations.
Credit Card Cash Advance
Paycheck advance
Bank overdraft
Smartphone lending apps.

Final Word

As a resident of Sin City, you are free to access payday loans just as many times as you can access the fabulous Strip, or enjoy the city's nightlife. Be careful, though. As much as the payday loans offer fast hassle-free cash to tackle emergent expenses that can't wait for the next paycheck, they are costly. They can easily switch off the glamour in your life and cover it with a thick cloud of darkness by the name of debts.

If you must use such a loan, be sure you understand the costs and the terms and conditions. Last but not least, only borrow when you must and not for convenience, and only request an amount you can quickly repay.

Apply for a Payday Loan Now! | Best Payday Lender 2020

Loans From $100 to $15,000
Instant Application & Approval
Bad Credit Considered
Lenders From All 50 US States Onboard

FAQ

How much money can I receive as a payday loan in Las Vegas?

Do we have an interest rate cap in Nevada?

Can I hold more than one payday loan at a time in Nevada?

Can I apply for a payday loan if I have bad credit?