What is a CD Ladder? – How to Build a CD Ladder 2021
CD are considered one of the most appealing saving plans due to the fact that they carry a higher interest guarantee. With most accounts having their annual returns well above the 2.50% mark, they pay higher than your average savings account. The interests offered here are fixed and certificate of deposit (CD) account doesn't attract additional overheads like account management charges or processing fees.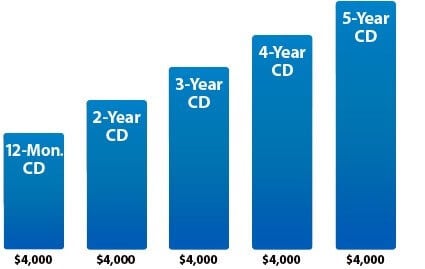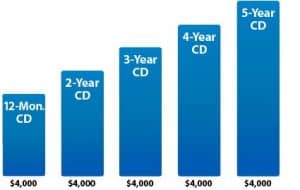 The savings account, however, has one major drawback; they are a fixed term investment. You cannot access the funds saved herein before the maturity of the savings term that usually ranges from three months without forfeiting all or a percentage of the interest earned.
The fact that their interest rates are fixed means that you also won't benefit from any increments should the banks decide to raise this interest upwards. These have effectively birthed CD Laddering. But what is it and how does it work?
What is CD laddering – How does it work?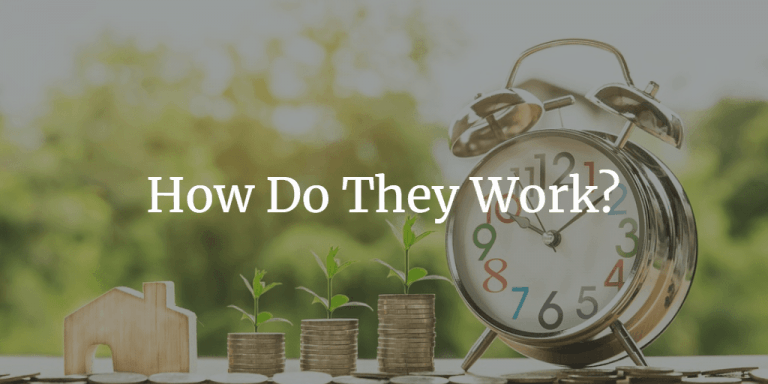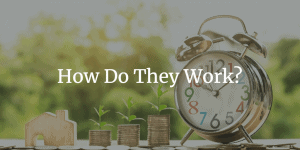 Essentially, CD laddering refers to the act of splitting your savings and investing them in several different fixed term CDs offered by one banker – CD Ladders.  For instance, if you intended to buy certificate of deposit worth $10,000 that locks up your savings for five years, the chase for higher interest accounts may tempt you into going for the one-year CDs and keep renewing it for the five years.This ensures that you have a relatively easy access to your funds should you need them before the five years and that you take advantage of any interest rate increments.
This process is rather crude and has since been replaced by the more effective CD Laddering that involves investing this cash in five $2,000 accounts maturing in 1, 2, 3, 4, and 5 years respectively. This still gives you access to funds should you need them, allows you to take advantage of interest rates and – more importantly – shield you from significant interest loss should interest fall.
After the maturity of the one-year CD, you may consider investing it in another five year CD at a higher interest rate. You then continue the same trend with the second and all the laddered CDs with the aim of reaching a point where all you're your savings portfolio comprises of several long-term CDs that earn you maximum interest. And it all starts with finding a financial service provider, especially the digital banks – with the highest CD rates.
How to create a CD Ladder?
Interestingly, there is no one-fit-all strategy for creating a CD Ladder. You can only customize it to suit your individual needs. Some of the factors that you, however, need to put into consideration when deciding on the best laddering strategy include your need for incomes and ease of CD rate liquidation as well as the preferred term of the CD Ladder. You may also consider factoring in such projected economic changes as possibility of interest rates going up or down in the foreseeable future.
Why invest in CD laddering?
Increased accessibility to your funds
Accessibility is perhaps the biggest advantage of CD laddering. With this option, you can access your money within convenient intervals without losing interest or incurring any withdrawal penalties. Simply create a perfect ladder for your savings to ensure you have annual access to your CDs. Laddering ensures different accounts mature every year allowing you to reinvest in better opportunities. It is also a better offer especially if you need to access your money at frequent intervals.
With laddering, you can save part of your money in CDs that mature at a later time to enjoy the higher rates associated with such accounts. However, you will still have certificates maturing at frequent intervals. With a solid ladder structure, you can enjoy high interest rates for all your CDs. It is also possible to have certificates maturing every year at high rates if you reinvest your short-term CDs for longer periods. What's more, CDs offer fixed interest rates that do not change for the entire duration. The calculated returns remain the same for each certificate provided you do not withdraw prematurely.
CD laddering allows you to determine how you would like to split and invest your savings. Instead of a single CD renewed after a specified period of time, you can create multiple accounts maturing at staggering intervals. Besides the minimum deposit required, you have total control over how much you want to save and can determine the returns even before opening an account.
Safe and secure investment
CD laddering accounts are not only insured and protected, but are also very secure. Unlike other personal savings accounts, the interest rate remains unchanged throughout the period of investment. This allows you to calculate how much money you will have when your certificate matures. What's more, you can reinvest your short-term CDs when interest rates go up. If the rates fall, you will still enjoy the high rates of your long-term certificates. Most banks are also insured members so your savings will be safe.
What are the Pros and Cons of CD laddering?
Pros
You can easily access your money
It is more flexible and convenient
Offers higher interest rates and returns
Very secure
Cons
The certificate has to mature in order to withdraw
Short-term CDs have very low interest rates
Criteria used to rank the most viable CD Laddering financial institutions:
Minimum deposit
Eligibility requirements
Ease of account opening
Interest rates
Early access policy
Types of CDs available
Account overheads
Top 10 CD laddering offers
1. Connexus Credit Union CD Laddering - 3.0% APY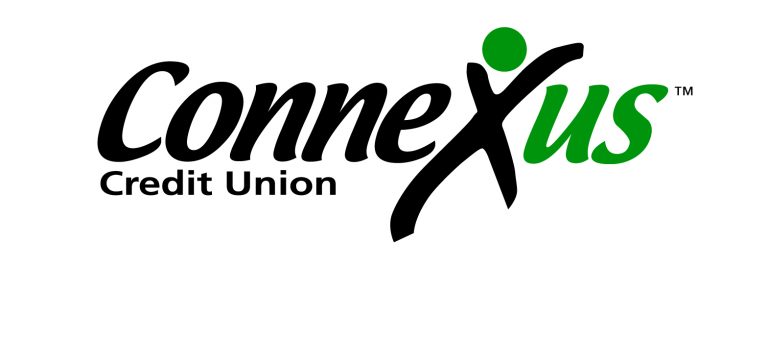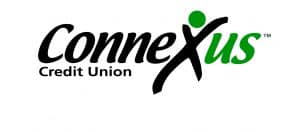 Connexus is one of the leading credit unions offering staggering interest rates for personal accounts and CDs. Their one to five year terms come with lucrative offers of 2.50% single year APY, 2.85% APY for three years and 3.00% APY for five years. The credit union also imposes very low minimum requirements for opening an account compared to other financial institutions. The minimum deposit for CD accounts is $5,000.
Pros:
Very easy to open and manage account
Has significantly higher interest rates compared to banks
Cons:
A $5,000 minimum deposit is required for each account
2. Alliant Credit Union CD Laddering - 2.85% APY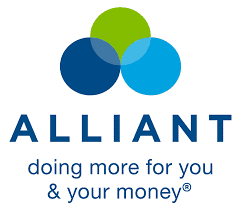 Alliant Credit Union offers some of the highest interest rates on CDs and personal savings accounts. They also have the lowest minimum deposit requirement among credit unions. All you need to create your CD savings account is a $1,000 opening deposit. The union offers 1-year APY of 2.55%, 3-year APY of 2.70% and 5-year APY of 2.85%. Alliant is also very secure so your savings will always be safe.
Pros:
Low minimum deposit
Opening and managing account is very easy
Has flexible terms
Earns decent passive income
Cons:
Interests are lower than most premium credit unions
3. Discover Bank CD Laddering - 2.85% APY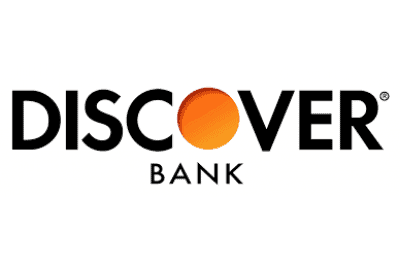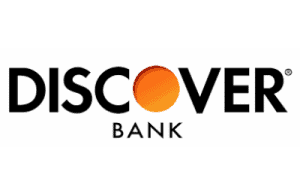 Discover Banks is one of the top financial institutions for those looking to open CD accounts. The bank offers 3 month to ten year terms with lucrative annual percentage yields. They are also a verified member of FDIC so your savings is insured and covered in case of inflation or bank failure. Discover Bank 1-year APY stands at 2.50% while 3 and 5-year APYs are at 2.65% and 2.85% respectively. You need to deposit a minimum of $2,500 in order to start earning interest on your savings.
Pros:
Has one of the lengthiest CD terms available
Very easy to open and manage account
Secure member of the FDIC
Has high interest rates for longer terms
Cons:
Must deposit $2,500 in your CD account
4. Barclays CD Laddering - 2.85% APY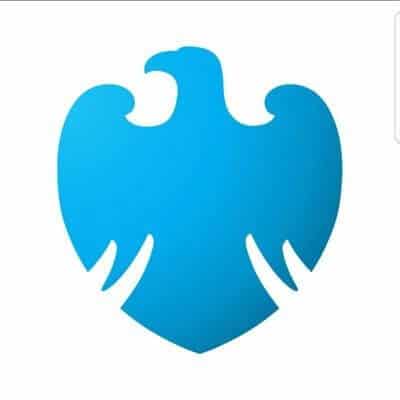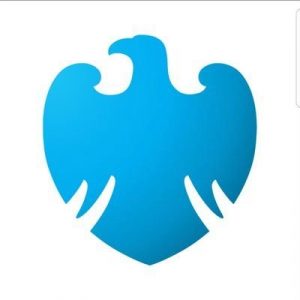 Barclays bank is one of the leading financial institutions with a clientele of around 48 million from across the globe. Although the bank is based in London, it has an extensive worldwide network that allows clients to open personal savings accounts and certificate of deposit accounts from anywhere. You can set up your account online to begin enjoying exceptional annual rates and APYs (annual percentage yields). Barclays currently offers Certificates of Deposit with a 1-year APY of 2.50%, 3-year APY of 2.60% and 5-year APY of 2.85%. There are no minimum deposits required so you can save any amount you want in your CD account. With these rates and offers, you can easily create a successful ladder to fetch maximum profits.
Pros:
Offers some of the highest interest rates in the market
No minimum deposit is required to open an account
Has various offers for laddering
You can create and manage your account online
Cons:
No checking account is offered
Very limited ATM network outside London
5. Popular Direct CD Laddering - 2.80% APY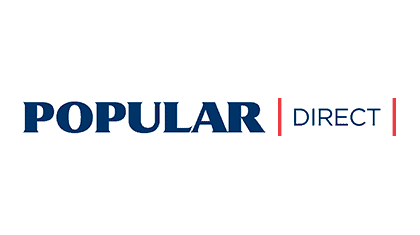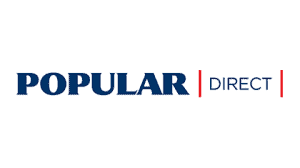 Popular Direct CD laddering terms are available from 3 months to five years with interestingly high yields for 3-year CDs. They offer 1-year APY of 2.45%, 3-year APY of 2.70% and 5-year APY of 2.80%. While this is not a bank, Popular Direct remains one of the popular recommendations when looking for certificate of deposit accounts. It is also a premium solution requiring a minimum deposit of $10,000 to open a CD account. They offer a sleek platform with user friendly features and apt customer support team to help you manage the online account.
Pros:
Very high annual percentage yield for three year terms
Very easy to open account
Safe and secure platform for your savings
Earns you a decent passive income
Cons:
Very high minimum deposit ($10,000)
Has no ATMs and branches
6. Synchrony CD Laddering - 2.80% APY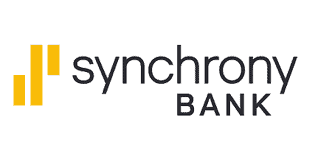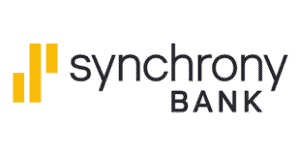 Synchrony is unlike most financial institutions mainly because it does not fit the conventional banking model. There are no branches, ATMs or checking accounts. However, Synchrony offers some of the highest interest rates of CDs. Its five-year annual percentage yield is 2.80%. There is no minimum requirement for opening an account or qualifying for interest. However, you need to deposit USD 2,000 for a CD savings account. There is no cap on the maximum amount you can save with Synchrony. Although no branches are available, Synchrony offers exceptional customer service through their live chat. You can also use Twitter or call their toll-free phone number.
Pros:
Very easy to open account
Has higher annual percentage yield than most banks
Reliable and secure
Excellent customer service
Cons:
Requires a minimum deposit of $2,000
No checking accounts or branches
7. Marcus CD laddering by Goldman Sachs - 2.80% APY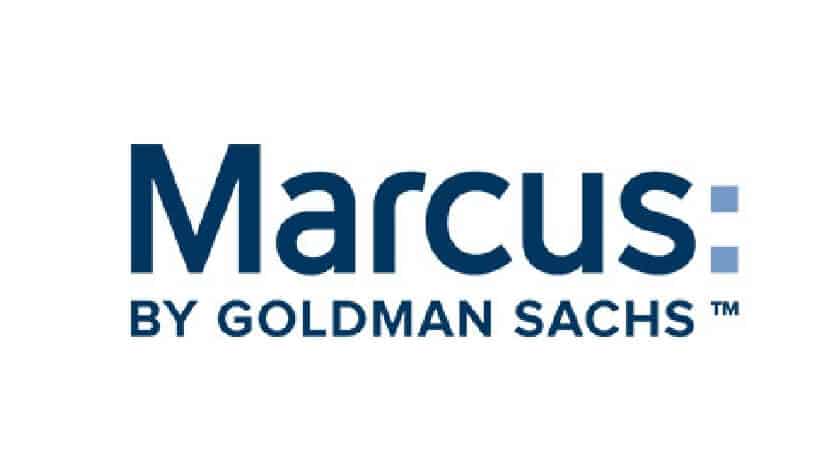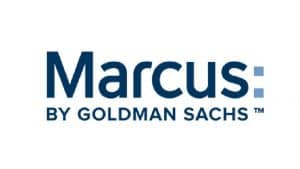 Goldman Sachs is among the popular banks in the US. They offer various personal banking solutions including CDs and fixed rate savings accounts. Marcus offers six months to six years terms with high interest rates. All you need is a $500 minimum deposit to open a certificate of deposit account. Their 1-year annual percentage yield is 2.50% while 3 and 5 year rates stand at 2.50% and 2.80% respectively. The bank is a registered member of FDIC so your savings and interests will be safe even if the bank fails. You can also create and manage your account online.
Pros:
High interest rates compared to most banks
Reliable secure bank to keep your savings
Very easy to open account
Low minimum requirements
Cons:
Only available to US citizens
8. TIAA Bank CD Laddering - 2.75% APY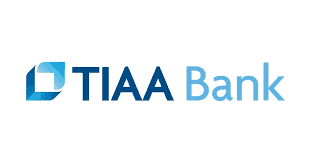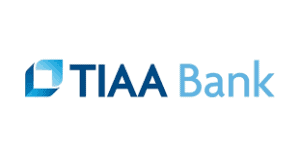 TIAA Bank is one of the premium options if you are looking to save up some of your money with a promise of guaranteed profits. TIAA offers several personal savings accounts and other banking solutions. Their fixed-rate CDs are available from 3 months to five years and you can land some of the highest returns in the market. 1-year APY is at rate is at 2.55% while 3 and 5 year APYs are at 2.68% and 2.75% respectively. You need a minimum deposit of $5,000 to save your money is certificate of deposit accounts.
Pros:
Has both short and long term offers
High interest rates and annual yield
Easy to open account
Very secure and reputable
Cons:
An opening deposit of $5,000 is required
9. Sallie Mae Bank CD Laddering - 2.75% APY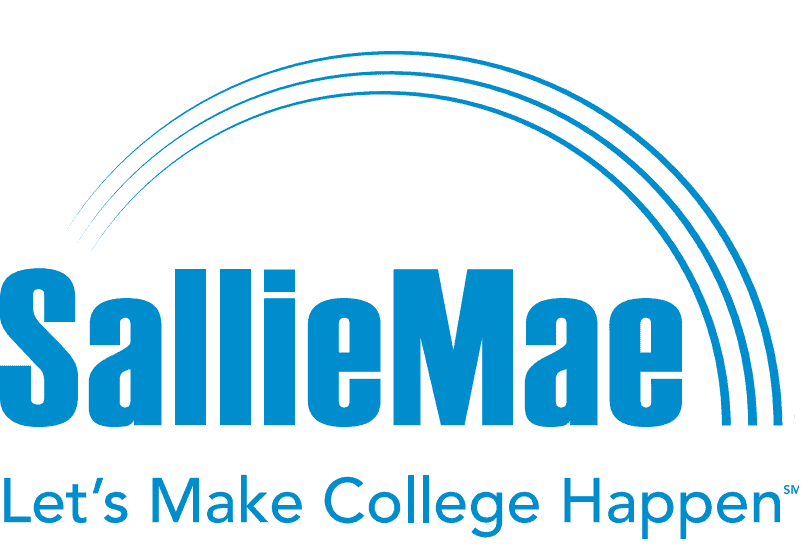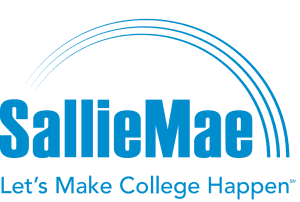 Sallie Mae Bank offers decent annual percentage yields on your savings. Their six month to 5 year terms carry guaranteed profits with APYs at 2.65% for one year, 2.75% for three year terms, and 2.60% for five year DCs. The bank ensures the safety and security of your savings through insurance and has an active customer support team to answer all your questions. You need a minimum deposit of $2,500 to start earning interest on your savings.
Pros:
Trustworthy financial service provider
Account opening is very easy
Your savings are insured and secure
Cons:
Interest rates are lower than most options in the list
Requires a minimum deposit of $2,500
10. Citizens Access CD Laddering - 2.70% APY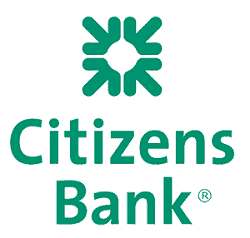 Citizens Access is another viable solution for customers of CD savings accounts. If you have a lump sum you won't need for at least six months, you can save it with Citizens Access for guaranteed profits. The financial institution offers annual APY of 2.50%, 3-year APY of 2.60% and 5-year APY of 2.70%. As a premium institution, you need a minimum deposit of $5,000 to save in a certificate of deposit account. You can create and manage your account online.
Pros:
Secure savings options
Has decent interest rates
Easy account creation and management
Exceptional customer service
Cons:
High minimum deposit of $5,000
No checking account
What to look for when creating a CD Ladder:
Choose banks and financial institutions with a thriving reputation in the area. You can look up reviews from customers and expert rating sites to gather more insights about the nature of services provided, customer service, offers and quality.
Account opening and management policies
Most banks have minimum and friendly requirements for opening personal savings accounts. Simply go through all the terms and compare them with other alternatives before making your final decision. Also note the minimum deposit required for every CD account you open.
Banks with higher interest rates are obviously more attractive. Compare annual percentage yields against length of time to determine the best deals for your savings. You can also check if early access is allowed and how it affects your interests.
Choose secure banks that can guarantee your money will be safe. They should also be members of FDIC (US) or FSCS (UK). They should also offer seamless customer support and communication. Other security features include regular virus sweeps, encrypted communication, firewall and SSL.
Some banks offer checking accounts and ATM deposits/withdrawals while others don't. Some have local branches while others only offer online platforms. Make sure you understand and are comfortable with the nature of the CD service provider before depositing cash with them.
Bottom line
Certificate of deposit savings accounts offer an ideal way to lock up your savings with guaranteed returns. Laddering simply helps you increase the total returns by enjoying higher interest rates without sacrificing access to your money. If you are in urgent need of cash, creating a ladder ensures you have access within a shorter period of time compared to single renewable CDs. It is imperative that you carefully evaluate your financial plan before opening CD laddering accounts. While this option can help you earn pre-determined interest on your savings, it does not suite everyone. Like most fixed rate savings accounts, you will not be able to withdraw money until the term matures. And any attempt to access part of the funds or liquidate the CD requires that you forfeit a significant portion of the interest already earned. It is therefore suitable if you have a lump sum of cash you will not use for a year or so.
FAQs
What is a CD Ladder?

This refers to a savings strategy that involves splitting your savings and depositing them into multiple CD accounts with staggered maturity dates. You then have to keep re-investing these funds as they mature into different longer-term and higher interest rate CDs with the goal of having all your CDs locked in high reward schemes.

Can I lose money when CD laddering?

No. Most CDs are offered by credible banking institutions – either online or main-street – of solid repute that are also licensed and regulated by the different national finance regulatory agencies. In the United States, your deposits with these institutions are also insured by FDIC – for commercial bank savings – and NCUA – for savings held with credit unions.

What is the best maximum term for the CD ladders?

The answer to this is highly dependent on your need for income and access to your funds. If you are after regular incomes and easier access to your funds, consider the short-term CDs, usually the three- six-month CDs or the longer term CDs, up to ten years, if you are after maximal returns.

How do I create a CD ladder?

Start by identifying a CD rate service provider with the most attractive interest rates and fixed terms that suit your income and cash access needs. Then split your savings into equal parts depending on the number of ladders you would like to maintain and save.

What If I need access to my cash before the maturity of either CD ladder?

CD ladders were to a large extent introduced to help address the challenge of ease of access to savings locked up in a CD account. If you plan on using these funds before maturity of the more profitable long-term CD, consider going for the short-term CDs. Note that you will still be subjected to harsh loss of interest penalty if you wish to withdraw funds from an active CD.

What is the minimum/maximum CD Laddering period?

Most CD service providers maintain packages for terms as low as three months and offer to lock your savings for as long as 10 years. It is up to you to decide what term best suits your saving and return needs considering that the longer the term, the higher the interest rate.

Why should I consider CD laddering?

Because it lets you save in both short and long term CDs, effectively exposing you to maximal returns while granting you greater access to your deposited funds cash.

What is the difference between saving in one CD and staggering the savings in a CD Ladder?

Saving all your funds in one general term CD locks you out of such benefits as access to your funds, increases your interest penalties for withdrawals made and puts you at a disadvantage should the interest rates for future CDs go up.