How to Buy Disney Stock for Beginners 2022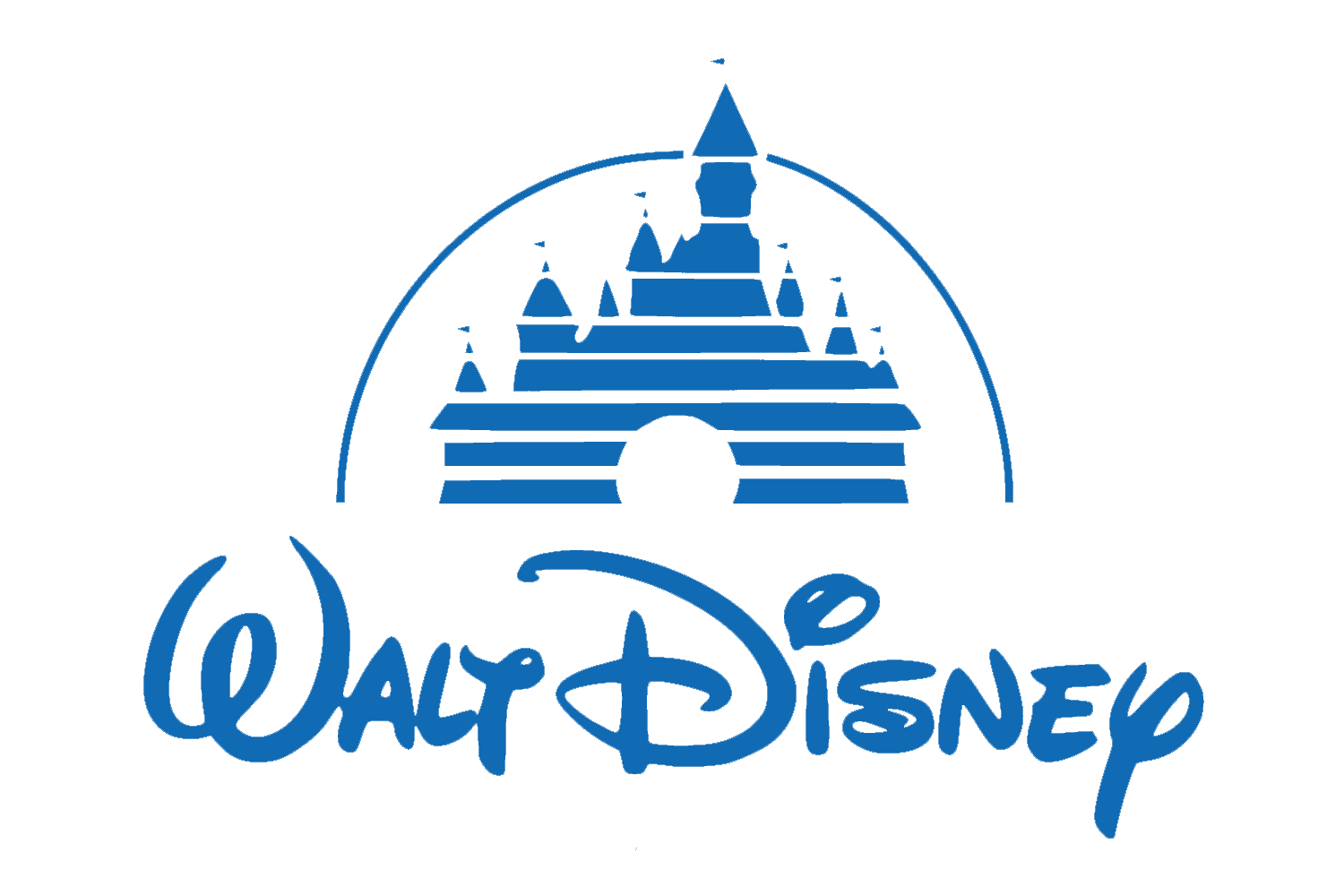 Aside from the amusement parks that are tourist destinations for many, and the animated characters like Snow White, and Mickey Mouse that warm the hearts of different individuals across the world, Disney is a highly diversified entertainment company.
It is a conglomerate with a host of highly reputable and hugely popular brands under its belt,  including Marvel, Pixar, ABC, ESPN, Lucasfilm, and Hulu. And the success of these brands make investing in Disney stocks all the more lucrative and interesting. 
If you intend to buy Disney stocks (Find out how to buy stocks with PayPal here) for your investment portfolio then we go over the basics below.
Investing in Disney stock means going through a couple of steps, including researching the company, determining how much money you will spend and opening a brokerage account through which you will buy Disney stock.
Where to Buy Disney Stock

What we like

0% Commission

Trade Stocks Via CFDs

Authorized & regulated by the FCA

Charge per Trade

Zero Commission

Visit Now

76.4% of retail investor accounts lose money when trading CFDs with this provider.

Available Assets

Total Number of Stocks & Shares

+2000

US Stocks

German Stocks

UK Stocks

European

ETF Stocks

IPO

Funds

Bonds

Options

Future

CFDs

Crypto

Charge per Trade

FTSE 100

Zero Commission

NASDAQ

Zero Commission

Dax

Zero Commission

Facebook

Zero Commission

Alphabet

Zero Commission

Tesla

Zero Commission

Apple

Zero Commission

Microsoft

Zero Commission

Deposit Method

Wire transfer
Credit Cards
Bank Account
Paypal
Skrill

There are two options you can use to purchase Disney stock, including:

Buying stocks directly from Disney – some popular brands and companies, including Disney, have a direct purchase investment plan. The plan allows you to purchase stocks directly from Disney. However, bear in mind that the direct stock purchase plans often come with minimum investment rules and high enrollment fees. Disney has $175 as the minimum stock investment. Disney charges a $20 enrolment fee as well as $1 for every subsequent investment. 
Buying Disney stock through an online brokerage firm – an online brokerage account is simply an investment account which is easy to open. Most brokerage accounts do not have account opening fees. Moreover, some brokers don't charge a commission to purchase stocks.

To help you make an informed decision below is a quick list of the best online brokers. 

Detailed provider overview

1. eToro – A great Copy and Social Trading Platform

eToro is a brokerage firm founded in 2007. Its trading platform that focuses on copy trading and social trading has fueled its rapid growth as it currently boasts of over 10 million clients around the world. With the copy and social trading features, you can purchase real Disney stock or copy trades that expert traders are currently making and view their profiles. So despite being a beginner, you get to earn as you learn and perfect different trading strategies.

eToro will guide you through the purchase and the different strategies you can use to improve your investment portfolio with their rich educational and training resources. Alternatively, eToro offers a free demo account with $100,000 you can use to practice trading or developing different strategies.

To ensure your Disney stock investment is protected, eToro uses SSL encryption on the website and banks your money with tier 1 European banks. It follows trading regulations set up by ASIC, FCA, and CySEC.

Additionally, eToro has a highly intuitive mobile app that is complete with all features available on the desktop platform. With the app, you can analyze and buy Disney stock while you are on the road. If you ever need some help buying Disney stock or using different tools on the platform, reach out to the support team.

A proprietary and intuitive web platform
Copy and social trading
It offers $100,000 with the demo account

It is only available in 39 US states
It has high fees

68% of retail CFD accounts lose money. Sponsored ad.

2. Plus500 – Trade Disney Stocks Through CFDs

Plus500 was started in 2008, and it is regulated by CySEC, FCA, ASIC, FSCA, MAS, and FMA. Some of the terms for these licenses require Plus500 to store your money with top tier European banks and to implement top-level SSL security to keep your account safe.

Plus500 doesn't allow for the purchase of actual Disney stock. Instead, you purchase Disney stock CFDs. The difference is that with Disney stock CFDs, you do not own the underlying asset, you will simply have a contract with Plus500 – more of a bet about the future price direction of the broker. The Disney stock is one of the over 2,000 assets and securities touching on cryptocurrency, stocks, commodities, options, and fore offered by Plus500.

Plus500 does not charge trade commissions. Instead, it charges a spread for your Disney stock CFD. This means that they make some money from the difference in the buying price and selling price, but so that your costs are not inflated, Plus500 as low spreads.

As a beginner, there is a lot you need to learn about trading Disney Stock CFDs. And to help you get started, Plus500 provides you with an unlimited demo account where you can practice the different strategies.

Last but not least, your trading experience would be incomplete without a simple and easy to use desktop platform. Plus500 uses WebTrader a proprietary platform that syncs the mobile and desktop versions for seamless trading.

It is licensed and regulated by popular authorities including FCA, CySEC, ASIC and MAS
It has a low spread
Simple, easy to use and synched mobile and desktop platforms

The research and analysis tools are limited
It doesn't support MetaTrader 4

80.5% of retail CFD accounts lose money. Sponsored ad.

3. Stash Invest – a Flexible Micro-Investing App

Stash invest opened its doors in 2015, and since then, it has made it it's business to simplify stock investing for beginners. It does this through a simplified mobile app and giving investors a choice of 450 stocks and ETFs only, including Disney stock. This makes building a stock portfolio a walk in the park.

Since daily news and events affect Disney stocks, Stash Invest provides education through comprehensive lessons. These lessons take you through how you will purchase Disney stock, build a stock portfolio around these stocks and reduce risk.

Also, Stash Invest noticed that stock investment could be expensive for beginners. As such, they provide lucrative incentives, including free account opening, a low minimum deposit of $5 and a welcome bonus of $50 if you deposit $300+ within 30 days of account creation. These bonuses will go a long way in jumpstarting your Disney stock investment. To maintain a beginner account, it'll cost you $1 every month.

With other stockbrokers, you need to purchase a full Disney stock, and currently, a Disney stock is priced at $100.73. But Stash Invest allows fractional shares trading making it possible for every investor to invest in any stock, regardless of their disposable incomes and invested capital.

Stash Investment also offers customer support via email and phone between 8:30am, and 6:30pm ET from Monday to Friday and from 11am to 5pm on the weekends.

It offers comprehensive investment guidance
It has a $5 account minimum
Fractional shares

Expensive funds
The $1 monthly cost is a lot for a small investor

Note: To buy Disney stock as a gift for your child; you will need to open a custodial account.

How to Buy Disney Stock 

Want to buy Disney stock from but aren't sure how to get started? Here is a basic guide:

Note: You will want to first log into your account or create one by completing the simple registration form, uploading your driver's license (for verification), deposit some cash and you will be ready to trade in a few minutes.

Step one: Search for Disney (DIS) Stock

Step Two: Click on 'Trade'

Step Three: Set-Up Order and Buy Disney Stock

The Buy Disney stock tab pops up and requests you to set the trade settings before progressing.

These settings include:

Amount: Here, you will need to input the amount of money you wish to spend on Disney Stock. Keep in mind that eToro makes it possible to buy shares or a fraction of a share

Set Rate: You will have the option of a limit rate or a market rate. The limit rate lets you set a price target while the market order executes the trade on the next available price.

Stop loss: Stop loss is a market trigger price that sells your position if the markets turn against you. It is the minimum price you would like to sell your shares; leaving the SL blank exposes you to the loss of all your invested funds should the markets turn against you

Take Profit: The take profit is the target stock price you have in mind, but you can leave this space blank

Why Do People Invest in Disney?

Walt Disney has positioned itself as the king of content and a formidable leader in the intellectual property world. For close to a century, the entertainment industry giant has come up with hordes of both print and digital content that it continues to add on regularly. Every year, the Disney company rakes in billions from its box office movies, comic books, its TV Empire, and theme parks.

Emerging middle-class markets outside the U.S

Walt Disney attributes its immense growth to the American middle class and as competition grew stiffer locally, it decided to venture to the rest of the world into countries experiencing a middle-class boom. It has paid emphasis to not just the European market but also emerging markets in China and India.

Disneyland and Disney World

Disney World and Disneyland theme parks continue to dominate vacation bucket lists of most vacationers around the world. And today's Disney theme parks appeal to more than just the kids. Disney has found a way of making it worthwhile for their adult companions through the display of some epic themes from their box office hits.

Dominant TV empire

Disney is as big in the TV market as it is in the big screen industry. Its biggest TV brand, ESPN has for 13 years in a row ranked as the most popular Cable TV network for the American man. In addition to this, Disney owns other equally popular brands like ABC, Lifetime, National Geographic, Freeform, and Disney channel.

Consistency in dividend payouts

Disney paid dividends twice in 2019.

Consistent Reinvention

Disney couldn't have survived this long without near accurate predictions of the future of the entertainment industry and taking bold steps to counter it. It started with acquiring movie production houses. It moved to collaborate on special projects with its former competitors. Both of these strategies have proved worthwhile and helped boost its bottom line. Today, Disney has its sight set on video streaming services as evidenced by the launch of Disney+ streaming service; the next frontier in the entertainment industry.

About Disney Stock

Company and Stock history

Walt Disney and Roy O. Disney founded the Walt Disney Company, commonly known as Disney, in October 1923. It was initially known as Disney Brothers Cartoon Studios and would change names to The Walt Disney Studio and Walt Disney Productions before settling for Walt Disney Company in 1986. The entertainment company that started as an animation brand has gradually evolved to incorporate live-action film production, theme parks, television, and internet streaming services.

The Walt Disney Company went public and listed with the NYSE in 1957, but had traded over the counter for years prior. At the time, each DIS share cost $13.88. The company's value rose exponentially in the 1980s prompting its addition to the Dow Jones Industrial Average Index in 1991. In 2019, Disney paid semiannual dividends of $0.88 per share in June and December for a stock that's currently valued at around $100. The DIS stock hit its all-time high on November 26, 2019 when it closed the day at $151.64.

Walt Disney Stock

Disney is one of the most valuable stocks in the country and a member of the Dow Jones Industrial Average Index that monitors 30 top stock market brands. These stocks are highly volatile and among the first to be worst hit by h changes in national economic dynamics. In the last five months, for instance, it has shed close to $60 (40%) off its value.

For the longest time, experts would only have to take into account indicators of changes in national economics like household earnings when analyzing Disney stock. Its penetration into the global economy has only served to expose the entertainment giant to large economic determinants.

The near 40% loss of stock market value in the past few months can, for instance, be attributed to the ongoing COVID-19 healthcare pandemic. The Disney stock started taking a hit after the closure of Disney theme parks in its secondary markets like China and long before the first Coronavirus case was reported in the U.S.

Conclusion

Disney is a reputable company with big brands under its belt, but even then it has some risks, and you need to be up to date with the company proceedings and plans. Though it's not a must to keep an eye on the daily price changes if your investment is long term, it will do you good to know what Disney is planning and how those plans will affect your investment.

FAQs

Can I predict Disney stock prices?

I want to purchase Disney stocks, which broker should I use?

Our Full Range of "Buy Stocks" Resources – Stocks A-Z