Teeka Tiwari 5 Coins to $5 Million: Legit or Scam Masterplan?
In 2015, Teeka Tiwari published a blog post predicting that the price of Bitcoin would hit $20k by the end of 2017. True to his predictions, BTC was trading at $19,650 by December 2017. In early 2018, he warned investors of price corrections and the same followed with Bitcoin losing nearly 80% of its value.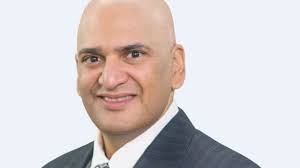 Those who followed his advice to buy in 2015 and sell in late 2017 are said to have made millions of dollars in profit. If you had invested $500 in bitcoin in early 2015, you would have made nearly $40,000 in earnings by the end of 2017.
Teeka Tiwari has remained upbeat about the potential of bitcoin as an investment. He recently made a prediction that has gone viral on the internet and has been picked by the mainstream media.
We will be disclosing the prediction on this review and present out two cents on the same. But first things first, let us look at who Teeka Tiwari is and why you should care.
Who is Teeka Tiwari?

Teeka Tiwari's entrepreneurship journey began at an early age of 9 years, a few years after migrating to the US. He started innovation at a young age, developing trading models for the stock and the forex markets.

It was not all so rosy in his teenage years, with his parents' working day and night to put a meal on the table. Seeing his parents suffer prompted him to work hard, eventually developing a knack for financial trading.

He allegedly acquired a full scholarship to MIT at age 18 and was headhunted by Wall Street firms when still in college. Teeka Tiwari graduated with a distinction and immediately started working with leading hedge funds.

He retired after five years and became the chief editor of a popular financial publication known as the Palm Beach Letter. For the record, this publication is popular, with over 2 million page visits daily. The renowned Palm Beach Research Group owns it.

Teeka Tiwari publishes his crypto prediction and analysis in the Palm Beach Letter and also on his website. He has over 2 million subscribers on YouTube alone. The Teeka Tiwari brand has gone through the roof in the last one month due to his recent predictions.

Teeka Tiwari 5 Coins to $5 Million 2020 Masterplan

Some investors claim that in the next few weeks, an event known as bitcoin halving will happen, and analysts estimate that it will drive the price of bitcoin through the roof.

Mark Keiser of the Keiser report has recently predicted that BTC will hit $100k by the end of this year. The rally seems to have begun with the coin gaining nearly 200% since mid-April. Bitcoin Halving is well-covered in the Bitcoin Whitepaper published by Satoshi Nakamoto in 2009.

Apart from the bitcoin halving event, BTC price will allegedly receive a boost from the weakening of centralized systems as triggered by the coronavirus pandemic. While the epidemic seems to be waning, its global economic impact is just beginning.

There is a high likelihood of investors stashing their money in bitcoin since the traditional safe-haven assets can no longer be trusted. This may, therefore, be the time to invest in bitcoin and other cryptocurrencies.

The Teeka Tiwari masterplan is a selection of 5 coins with the highest potential. Teeka Tiwari estimates that these coins will hit $5 million in total valuation by the end of 2020. However, the said gains won't be realized through the traditional ways of investing.

How to benefit from the Teeka Tiwari masterplan

Teeka Tiwari has used his trading wisdom to develop a trading tool that will see investors make the alleged profits.

This tool is an automation of the trading strategies used by Teeka Tiwari to allegedly make nearly $100 million in profits. The target for 2020 is $5 million, and Teeka is providing the opportunity to ordinary people through his trading tool.

However, the trading tool is only available for a limited time. You can count yourself lucky if the signup form is still available. Try your luck through this signup link.

Please note that you need at least 250 USD to participate in the Teeka Tiwari masterplan. This is the investment capital and not the cost of accessing the trading tool. The trading tool is free for those who manage to sign up.

While the masterplan seems like the best bet for all investors, it does involve a degree of risk. This means that the said profits aren't guaranteed. Only start with what you can afford to lose.

A guide to signing up with Teeka Tiwari Masterplan

As mentioned above, you should count yourself lucky if you can access the Teeka Tiwari signup page. This opportunity is only available for a limited time. The signup process shouldn't be a challenge if you can read and write.

Teeka Tiwari masterplan page is available in multiple languages, including English, French, Italian, German, and Spanish. It is also available in over 120 countries worldwide. Moreover, Teeka Tiwari has entered into a partnership with several brokers to help execute the masterplan.

Follow the steps explained below to sign up with the Teeka Tiwari masterplan.

Register a free account

You need to register on the Teeka Tiwari homepage to participate in the Masterplan. As mentioned earlier, you should grab the opportunity if the registration page is still accessible by the time of reading this review.

Teeka Tiwari requires new admissions to verify identity with the underlying broker before accessing the trading tool.

You will also need to deposit on the partner broker page. The Teeka Tiwari partner brokers seem legit and highly trustworthy. They all seem to fall under the regulation of tier-one regulatory authorities.

Deposit a minimum of 250 USD as the trading capital

You need a minimum of 250 USD to invest with the Teeka Tiwari masterplan. The ideal amount is $500. Teeka Tiwari masterplan aim is to convert $500 to $5 million by investing in 5 crypto coins.

Teeka Tiwari has disclosed that bitcoin is one of the five coins, but he is yet to reveal the others. Even so, it doesn't matter since the game changer is not the coins but the trading technology applied in the masterplan.

You can deposit through debit or credit card, wire transfer, MoneyGram, and e-wallets such as Skrill, Neteller, and WebMoney. Bitcoin is also accepted.

Participate in the Teeka Tiwari masterplan

After deposit, Teeka Tiwari will personally welcome you to the masterplan. You will be provided with a detailed guide to help you understand the masterplan.

Teeka Tiwari will also connect you to a dedicated account manager to guide you through the trading tool. As mentioned earlier, trading with the Teeka Tiwari tool will happen automatically. Consequently, anyone can register and benefit from it.

The trading phase will start in approximately 25 days. This means that you can only register before that. Grab the opportunity and register with Teeka Tiwari MasterPlan through the link below.

Key takeaways from the Teeka Tiwari masterplan

The Teeka Tiwari masterplan follows Teeka Tiwari predictions of a crypto rebound never witnessed before.

Tiwari has recently published a blog post claiming that bitcoin will rebound 800% in 2020 and other cryptos will follow suit. Other analysts, including the renowned Keiser or the Keiser report, seem to support these predictions.

Teeka Tiwari is widely known for his accurate predictions on the 2017/2018 crypto boom and bubble. He is also internationally acclaimed in traditional assets price predictions. He is an expert in stock and forex trading having worked in Wall Street for nearly ten years.

The 2020 Teeka Tiwari predictions are published on the Palm Beach letter and detail how investors can turn a deposit of $500 into $5 million. Investors who followed his masterplan in 2016 were allegedly able to make millions of dollars from an investment of as little as $500.

You should grab the opportunity and signup to the masterplan now. Teeka Tiwari intends to close the registration period in the next few days. While there is significant potential in the Masterplan, there is a risk too. It's prudent that you only commit what you can comfortably lose.

FAQs

Is the Teeka Tiwari masterplan legit?

How does Teeka Tiwari plan work?

Is Teeka Tiwari a registered financial advisor?

How do I get started with Teeka Tiwari masterplan?