Tom Chen, Writer at Learn Bonds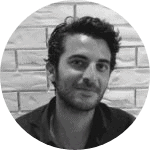 Tom is an experienced financial analyst and a former grains derivatives day trader specializing in futures, commodities, forex, and cryptocurrency. He has over 10 years of experience in the Finance industry spanning across a day trader position at Futures First, and a web content editor and writer at FXEmpire.
Tom is an expert in the areas of day trading and technical analysis as it applies to futures, cryptocurrencies, forex, and stocks. Tom's primary interests include economics, trading, social-economic systems, technology, and politics.
He has a B.A. in Economics and Management, a Journalism Feature Writing certificate from the London School of Journalism, and his work has been published on a range of publications, including Yahoo Finance, FXEmpire, and NASDAQ.com.
Since 2019, Tom has been working with LearnBonds on a wide array of news articles and informative guides. He currently spends most of his time writing about various financial and technology topics and desperately trying to find ways to make the world a better place.
Online Contributions
Areas of expertise
Day Trading
Futures
Cryptocurrencies
Stocks
Forex