Alejando Arrieche, Writer at LearnBonds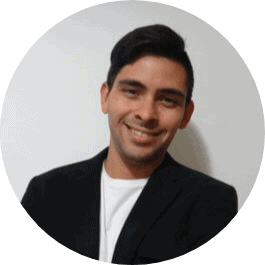 Alejandro is a full-time financial writer with over 7 years of experience in financial analysis and financial management.
He is the founder of FinancialContentWriters.com, a website dedicated to provide financial content for businesses around the world, and GeneracionFreelancer.com, a website that aims to help professionals in Latin America in becoming successful freelancers.
He holds a Bachelor in Business Administration from the Universidad Technológica del Centro in Venezuela and a Master in Finance from EUDE Business School in Spain. He has also been an UpWork Top Rated Freelancer in the financial field for 3 years now.
Alejandro decided to become an entrepreneur after graduating from college and went on to start an e-commerce tech business that grew steadily until 2014, when he decided to pursue a career in finance.
Additionally, Alejandro served as the Chief Operations Manager for Grand Teton Professionals LLC, an American financial services company, until 2019 and has written content for financial businesses in Australia, Canada, the United Kingdom, and the United States, covering topics like financial news, stock analysis, financial analysis, and economics.
He is currently a regular contributor to UK-based trading platform Capital.com and trades stock options, commodities, stocks, and ETFs on a daily basis.
His stock trading technique relies on macro, technical, and fundamental analysis to identify potential trading opportunities within the US market primarily. As for commodities, his approach relies on macroeconomic analysis to identify upcoming shifts in supply and demand.
Some of his favorite books include "The Intelligent Investor" and "Security Analysis" from Benjamin Graham, "A Random Walk Down Wall Street" from Burton Malkiel, "Uncommon Stocks, Uncommon Profits" from Phillip A. Fisher, "The Ascent of Money" from Niall Ferguson", and "One up on Wall Street" from Peter Lynch.