Learn Bonds is dedicated to giving investors well-researched and accurate information about all investment verticals spanning bonds, stocks, cryptocurrency and forex. Our team of writers have a strong background in investments and are industry experts in their field.
Edith Muthoni
Edith Muthoni is an investment expert who has written for several financial portals around the web.  She has over 5 years experience in the investment banking sector and holds a Masters degree in Finance.
Kane Pepi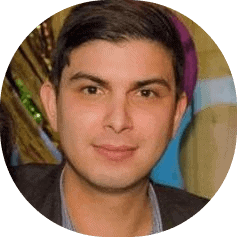 Kane is a Malta-based cryptocurrency and finance writer with a background in financial crime. He is currently studying for a Doctorate in money laundering.
Michael Graw
Michael Graw is a freelance journalist based in Bellingham, Washington. He covers finance, trading, and technology. His work has been published on numerous high-profile websites that cover the intersection of markets, global news, and emerging tech.
Tom Chen
Tom is an experienced financial analyst and a former grains derivatives day trader specializing in futures, commodities, forex, and cryptocurrency.
Harry Atkins
Harry has more than a decade of experience writing within the finance sector and has worked for a diverse client base that includes high street banks and financial service companies like Santander and Legal & General.
Quentin Becheau
Quentin is a recent graduate with an academic and professional background in Public Policy, Business & Finance. His writing areas of interest revolve around investing, startups & equities in the technology, cleantech and consumer discretionary sectors.
Galina Mikova
Galina is a Hubspot-certified Technical Writer with over 10 years of experience in working with Fortune 500, private investment, banking, FOREX and niche tech companies as well as crypto and blockchain startups.
Alejandro Arrieche
Alejandro is a financial writer with 7 years of experience in financial management and financial analysis. He writes technical content about economics, finance, investments, and real estate and has also assisted financial businesses in building their digital marketing strategy.
Mohit Oberoi
Mohit is a financial news writer who has written almost 6,500 articles on US and global stock markets and mainly covers metals, asset managers, macroeconomics, and electric vehicles.
Nica San Juan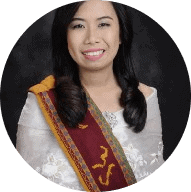 Nica is an experienced financial tech writer who holds a degree in Political Science and has written for the likes of Finder and Crypto Slate. She enjoys researching financial topics in her spare time and regularly reads about upcoming ICOs.
Justinas Baltrušaitis
Justinas Baltrušaitis is a freelance writer and editor with over 5 years experience in blockchain technology living in Lithuania. He has written over 2,000 cryptocurrency news pieces and was the founder of Cryptovibes.com, an online crypto news portal.
David Waring
David was the founder of Learn Bonds and contributed to most of the content on this site. He launched Learn Bonds in 2011 with the aim of catering exclusively to the individual bond investor.
Vidal Arias
Vidal Arias is a freelance writer based in Panama with over 10 years of experience in the hedge fund and portfolio management sector and writes for several publications in finance.
Thadeus Geodfrey
Thadeus is a copywriter with many years' experience covering financial topics. His articles aim to make financial blogs exciting and to help everyday people build sustainable wealth and not have to worry about their financial security.