Can I Trade Without a Broker?
This is a common question for those who want to start trading Forex. After all, a broker is a middleman between you and the market. Can you connect to the exchange directly, without paying for the access? On the one hand, it is possible. On the other hand, your experience will be different from the usual Forex trading.
Different brokers in South Africa charge different fees. Are their services indispensable? This article gives an overview of currency exchange, both with and without brokerage.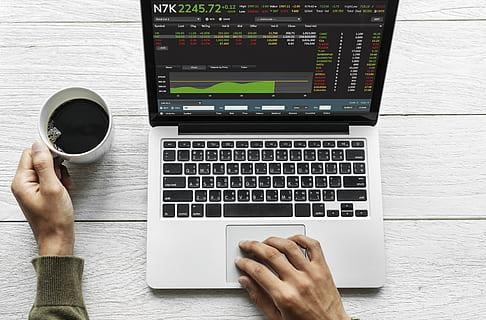 Cutting Out the Middleman
Forex stands for foreign exchange. It is the largest financial market where roughly 6 trillion US dollars circulates daily. A few decades ago, it was only open to institutional giants. Today, anyone can buy and sell currencies through the internet. This is known as retail trading.
Of course, currencies may be exchanged offline, or through banking apps. You will be engaged in the same exchange process. You can still make a profit by buying and selling different currencies. As their rates never stand still, rises and falls can be lucrative.
For instance, you can head to your local bank and exchange Indian rupees to Euros, US dollars, Japanese yen, etc. If the currency you chose gains value, you can sell it back. As a result, you will receive more rupees than you spent initially.
However, this process is much less convenient than trading via an app. Moreover, it is difficult to analyse the market without price charts, the latest news, and other aids. Day traders can dip in and out of the market several times per day. Can you imagine doing it without a trading platform?
No Broker — No Leverage
Margin trading is an important benefit of trading through brokers. Forex intermediaries provide leverage — essentially, they lend you their funds. This way, clients can open positions which are worth more than their deposits — sometimes, much more!
For instance, ForexTime offers ratios between 1:25 and 1:2000. While the margin is the required size of your deposit (1), leverage is the share of borrowed funds. Thus, someone with $100 in their account may trade $10,000 using 1:100 leverage. Conditions vary between brokers, accounts, and instruments. The benefit of using a trading broker is clear.
No Support or Education
A reliable brokerage provides guidance and learning material. At the very least, traders can find articles on the company's website. These cover popular Forex strategies, useful tips, etc. In case of any questions, they may call the hotline or send an email. Thus, brokers help you navigate the world of Forex, and learn from recommended sources.
Of course, Google will give you hundreds of links to Forex-related websites. There are video tutorials, books, and podcasts available for free. However, you need to check the validity of any advice before using it in practice. YouTube has multiple Forex channels, but some of them are hosted by amateurs.
No Demo Account
Before making a deposit, clients can explore the trading platform for free. Demo accounts are easy to create: just fill out a basic online form and check your inbox. The trading terminal will work in its simulator mode. The system mimics the real trading process, but profits and losses are only virtual. Newbies can train as long as they like — and it is completely free!
Do not expect to master the art of the exchange fast. Currency values are affected by numerous factors from both political and economic realms. From interest rates to diplomatic relations, traders should keep track of key events for their instrument.
When trading offline, there is no demo period. Unless you start small, mistakes will be costly. Thus, training through a broker is essential.  You are not obliged to switch to live mode. Demo trading is free and accessible to anyone. It is also useful for those who want to trade currencies without a broker.
More Financial Instruments
As traders gain experience, they consider more options. Diversify to hedge your risks. The more different assets you trade — the safer it is. For example, losses made on currency trades can be covered by profit from stocks. Brokers allow management of diverse portfolios, which reduces your overall risk. There are shares, CFDs, precious metals, etc.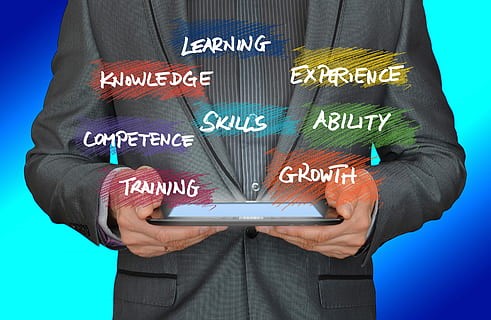 The Bottom Line
Forex brokers provide a wide range of useful services. The best companies offer perfect value for money. A brokerage account allows you to trade via platforms and apps, from any device and at any time. This is the most efficient way of connecting to the global currency market. However, it is possible to take the middleman out of the equation. Direct exchange is done via banks, but there is neither guidance nor support.