7 The Best Property Management Software of 2020
Landlords in Malaysia have access to advanced software tools. These allow them to collect rent, coordinate maintenance, manage lease, and complete many other tasks more efficiently. Here are seven apps and platforms worth considering in 2020.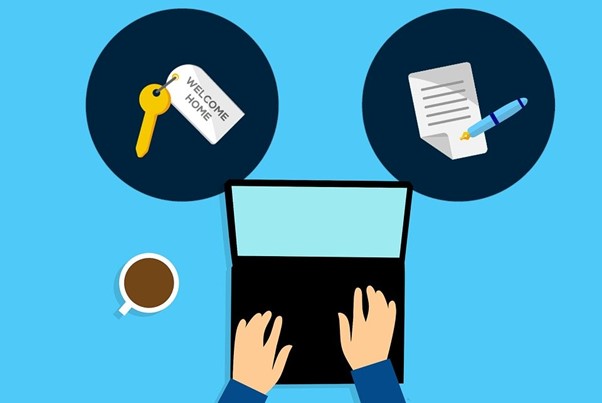 1.   AppFolio
This company boasts an A+ rating with the Better Business Bureau. Its offices can be found in Boston, Dallas, and across California. The software is cloud-based, and clients can access the service from any device.
This platform stands out thanks to its versatility and capacity. You can manage a wide range of property types from one place. These include:
Multifamily/single-family properties
Student housing
Condominiums
Homeowner associations (HOAs)
Commercial properties
Due to the size of the monthly payment, the system is most appropriate for landlords or managers with dozens of units — at least 50. For the price, you get features that help you manage all key aspects:
rent collection
accounting
maintenance
marketing
tenant screening
utility bills
online leases (customizable)
2.   Buildium
Buildium is another A+ company. The software is also cloud-based, and clients can use an app. The product targets managers of residential properties, student housing, and housing communities. Clients may also access association management software.
Aside from rent collection, marketing, accounting, and tenant screening, Buildium has the following features:
property inspection
Zillow network
renters insurance
auto-fill templates and other leasing tools
The more units you add — the higher the cost. Clients with over 100 units can customize their plans.
3.   TenantCloud
TenantCloud is used by managers in 40+ countries. The cloud-based platform can also be accessed through an app. It is perfect for new landlords and managers who want to save money.
Unlike competitors, TenantCloud has a range of free services. One client can manage up to 500 units through it. The system has all typical features like accounting, rent collection, maintenance requests, etc. Besides, you get:
residential lease templates
rental applications
insurance reminders
market reports
equipment/service reminders.
The pricing is tiered. Free services are accessible to managers with up to 75 units. This is important, as you can use TenantCloud's capabilities free of charge.
Landlords and managers may combine it with powerful e-trading software to invest their profits. With a free live account from ForexTime, they can use convenient terminals like MT4 for PC. These systems make their money work.
4.   MRI Real Estate Software
Founded in 1971, this global company is a true veteran. Its cloud-based software and app are ideal for managers of commercial properties. They can save money and increase occupancy at the same time. The platform is suitable for:
commercial/residential properties;
facilities management;
public/affordable housing;
international properties;
large portfolios.
Special features include credit risk management, investor relations, manager compliance, rent & vacancy tracking, and much more. Pricing is tailored to each client based on the services needed.
5.   Yardi Breeze
Unlike other systems, Yandi Breeze has no app. Its target audience includes small and mid-size property managers and landlords. Both commercial and residential segments are covered.
The list of features is lengthy. First, there are all standard features like rent collection, accounting, marketing, and insurance. Users can attach photos to their maintenance requests via the web portal. Yardi Breeze also has move in and move out workflow sheets, task and activity calendars, and more.
6.   Propertyware
Propertyware is an international company. Its system is perfect for residential property management or 250+ units, especially the single-family type. The software is cloud-based, and it has a desktop and a mobile version. It is relatively simple and covers all basic needs from marketing to rent collection. The pricing is tiered.
7.   Rentec Direct
This cloud-based system targets both small and big clients with up to 5,000 units in their portfolios. Landlords with 10 or fewer units can use the free version of the software. Rentec Direct is also suitable for self-managed homeowners associations. Teams can arrange access for all members, as the number of user accounts is unlimited.
Software vs. Property Manager
Property owners who manage their own properties often choose software over managers. Such hands-on landlords select tenants and control every aspect of running the business. The software allows them to cut costs.
A hands-off owner hires a manager and delegates most of the tasks. The average fee of such professionals amounts to 8-20% of what the rent brings. They may collect rent, pay utility bills, oversee maintenance, etc. The key difficulty is finding a trustworthy professional who will manage your property.
Property management software is convenient in both cases. It allows landlords and property managers to work with ease. Convenience is undeniable, especially when there are dozens or hundreds of properties on the portfolio.